Shovels and Rope: Five Essential Brandi Carlile Songs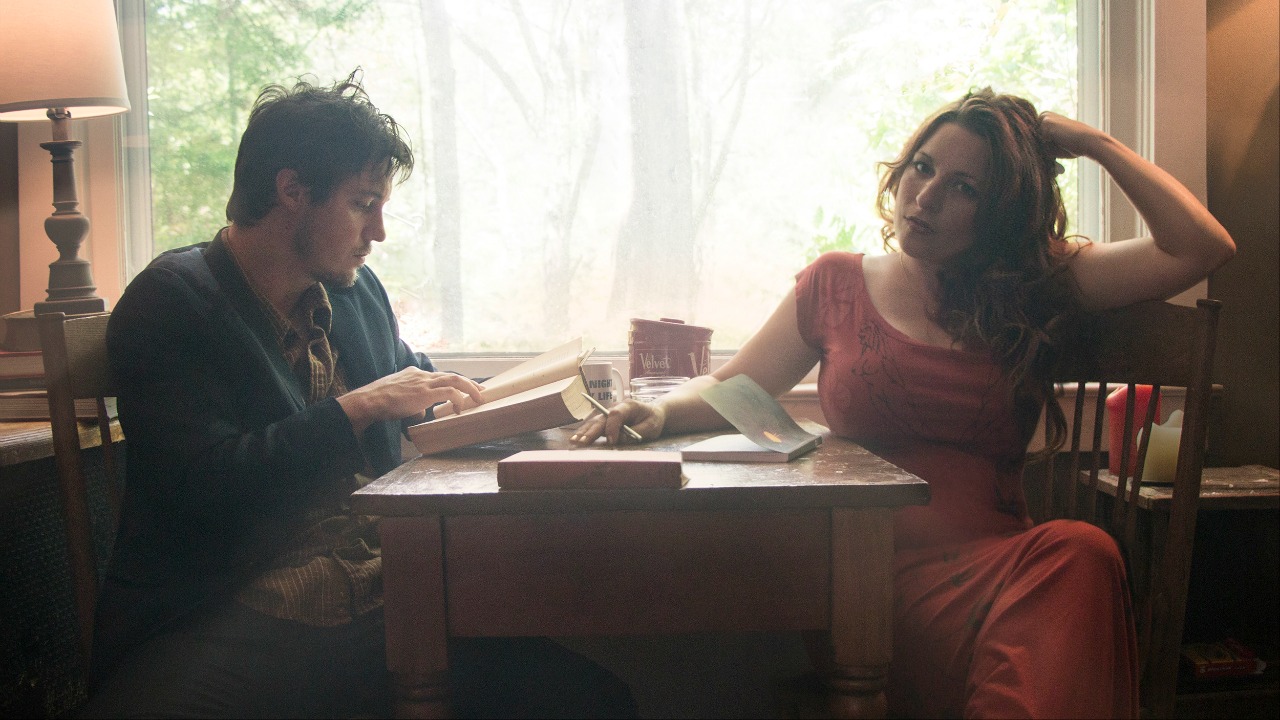 [March 2018 Ed. note: Since this original story, the paths of Shovels & Rope and Brandi Carlile have continued to cross. Shovels and Rope's latest covers album, Busted Jukebox Volume 2, features a song with Carlile and the duo's current tour includes a few dates opening for her as well.]
Shovels & Rope, the husband-and-wife duo of Cary Ann Hearst and Michael Trent, not only have an arresting new album of their own, the evocative and heartfelt Little Seeds, but the couple is also found on Brandi Carlile's own "labor of love," her just-released charity album, Cover Stories. That collection, which is FUV's New Dig this week, benefits War Child UK and features a tantalizing array of artists adding their own personal interpretations of Carlile's songs from her 2007 album, The Story.
The track that Shovels & Rope recorded for Cover Stories, "Late Morning Lullaby," is a stirring, haunting take on Carlile's soaring original. The coupling of song and artist makes sense — there's an innate understanding and mutual appreciation between these three friends. They even set sail on a 2013 Cayamo music cruise together (and there's YouTube video afloat of Hearst, Trent and Carlile playing a heartwrenching version of Trent's "All Those Words" together.) And WFUV has been lucky over the years to have both Shovels & Rope and Carlile, this week's FUV Essentials, stop by for memorable live sessions.
Shovels & Rope's fondness for Carlile's work and that of Phil and Tim Hanseroth, her songwriting partners, is evident in Hearst and Trent's thoughtful and very descriptive explanations of their "Five Essential Brandi Carlile Songs."
Shovels & Rope: Five Essential Brandi Carlile Songs:
"That Wasn't Me," Bear Creek (2012)
Brandi understands and writes a lot about grace. This song is about as humble and pleading for grace as anything we have heard. We love songs written from the perspective of someone seeking mercy. We should all be merciful, because we all seek mercy.
"Keep Your Heart Young," Bear Creek (2012)
This song is our favorite from Bear Creek. It's a refection on childhood and keeping your integrity, but also your humor. We got to sing this song with Brandi on the Cayamo cruise. That was the first time we met. She was very kind and we had a great visit the night before and talked about family and God and music. The stage, being aboard a ship in the middle of a Caribbean sea, was listing and heaving ever so slightly— it was crazy watching the chandelier.
"Blood Muscle Skin & Bone," The Firewatcher's Daughter (2015)
The production and the arrangement of this song is so rock and roll. It's exciting and danceable like the smart modern rock of the Strokes and the Yeah Yeah Yeahs, but has all of Brandi's hallmark sincerity and earnest storytelling. It's a song about a strong person who's worn out and needs someone to lean on. Human stuff.
"Wilder (We're Chained)," The Firewatcher's Daughter (2015)
If you had ever had the opportunity to see Brandi and the [Hanseroth] twins playing at a picnic under a big ole tree, with a handy cellist and some birds tweeting, it would sound like this recording. It's a perfect example of the simple beauty of how their voices are blended; it's family harmony on a song about unbreakable love.
"The Story," The Story (2007)
One simply can not avoid putting this song on the list. It's a masterpiece and would win a boxing match with almost another song. The lyrics are raw and exposed and the arrangement is emotional and dynamic. The friggin' vocal delivery brings us both to tears on the third verse. This song grabs the solar plexus and rips every shred of your humanity up into the back of your throat to choke on, while you consider your whole life and all your choices for four minutes, and then lets you down nice and easy. Dang, girl.
- Cary Ann Hearst and Michael Trent of Shovels & Rope
May 2017