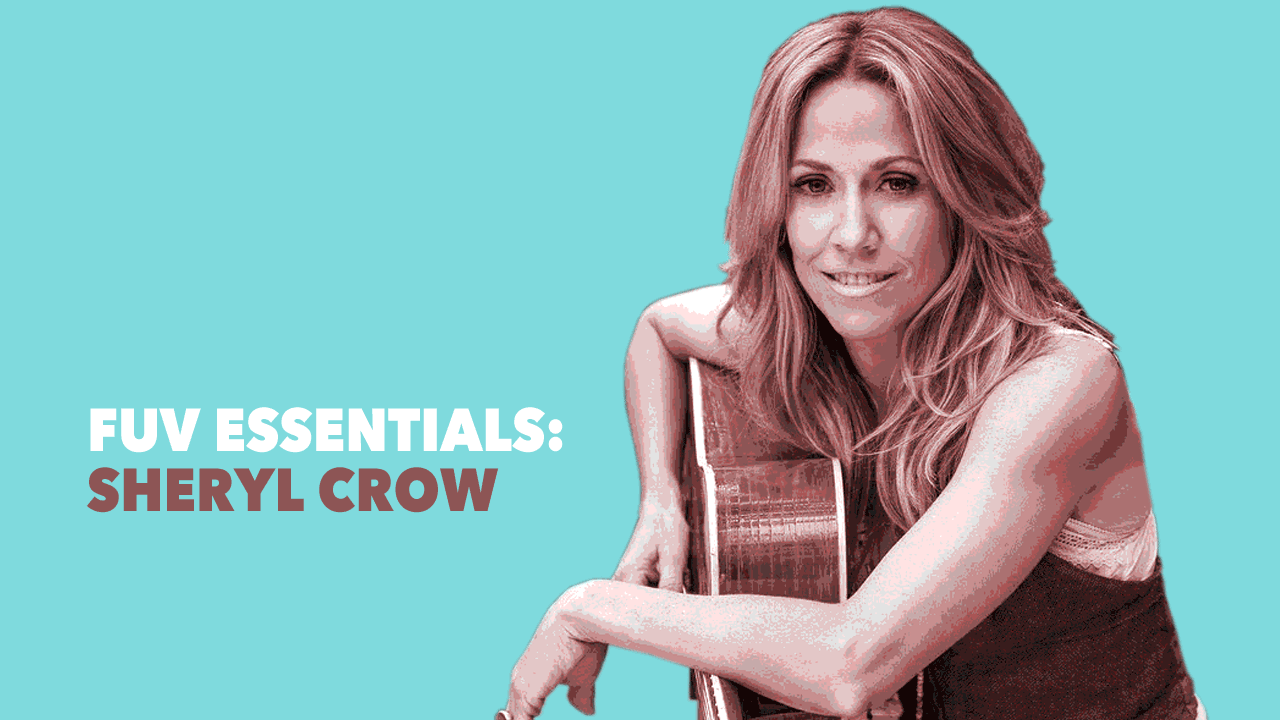 Earlier this year, Sheryl Crow announced that her 11th album, 2019's Threads, would be her last. Despite the nine-time Grammy winner's promise that she wasn't completely retiring, so much as rethinking her relationship with the music industry, her choice still shocked her longtime fans.
The timing of Crow's decision was poignant: Crow's seven-times platinum-selling debut, Tuesday Night Music Club, just passed the quarter century threshold last year and she's survived two major health crises, most recently in 2011. She's still touring, and this past summer played a triumphant set at Glastonbury. She's always been an artist with a dedicated fan base, not unlike those of her friends (and inspirations) Stevie Nicks, Willie Nelson, Bonnie Raitt, and Sting (all of whom who appear on Threads, along with other starry peers).
Crow's admission that age played into her decision to take a giant step back — she's 57 — is a dismaying comment on the music industry's still-pervasive gender (and age) bias, especially when Crow's canny perspective on a volatile world seems more important than ever. Her brave #MeToo era began 25 years ago on Tuesday Night Music Club when she fearlessly called out sexual harassment via tracks like "The Na-Na Song" and "What I Can Do For You."
"It's stifling, because you still have so much more to say and you're growing and you're interested," Crow explained to The Guardian this year. "I don't know where I fit in — it's one of the reasons why this is going to be my last album."
It's also an era when a new generation of women who walk the same shifting rock-pop-country line as Crow — like Brandi Carlile, Brittany Howard, Taylor Swift, and Kacey Musgraves (who recorded her Grammy-winning Golden Hour in Crow's studio) — have found the kind of success that Crow had in the '90s. But Crow remains convinced that albums aren't absorbed in the same way: releases like 1996's Sheryl Crow or 2002's C'mon C'mon would never be listened to in a sustained arc today, but plucked for a song or two.
"I've loved making albums, I've loved growing up with albums, [but] I don't think people listen to albums as a full artistic statement anymore," she told Rolling Stone. "They cherry pick and make their own playlists or you'll only hear a song if comes up on a playlist. For me to make a full artistic statement with a beginning and a middle and an end, and to put the emotion and the money and the time into it only to have it not be heard that way? It seems slightly futile."
While Crow's gigantic hits like "All I Wanna Do" or "Soak Up the Sun" radiate with sing-along swagger, made for long, fast drives down the Pacific Coast Highway, there's a wistful undertow to her deeper tracks. Candid about her own struggles with depression, she's never shied from pricking at her own melancholia in her lyrics, realized beautifully on albums like 1998's self-produced The Globe Sessions, one of her very best. While she's sanguine about bad romance ("My Favorite Mistake," "Anything But Down"),  between the lines of tough lyrical jabs lies an ocean of bewilderment on tracks like "The Difficult Kind:"
Oh, ball-breaking moon and ridiculing stars
Oh, the older I get, the closer you are
Don't you got somewhere, that you need me
Instead of hanging here making a fool of me .
- Sheryl Crow, "The Difficult Kind"
Looking back at the start of her career,  Crow describes herself as an outsider who was "shunned," not fitting in with the so-called "cool kids" of grunge or alt-rock, but finding refuge and support offered by the older musicians of the '60s and '70s that she revered, like Nicks, Bob Dylan, the Rolling Stones, the Eagles, and (ex-boyfriend) Eric Clapton. She has always drifted between genres and generations. But like a lot of women in rock or country music, facing a dense wall of radio consultants dictating mostly-male playlists, there wasn't enough room made on the air for her songs; pop radio became her most reliable outlet.
For Threads, Crow reached out to a mix of musicians and friends she admired, like Kris Kristofferson (who inspired this album), Mavis Staples, St. Vincent, Maren Morris, Neil Young, Vince Gill, Jason Isbell, and Gary Clark Jr.  One of the most arresting tracks is Crow's resurrection and revision of "Redemption Day," a song that she wrote and recorded over 20 years ago for 1996's Sheryl Crow, inspired by a trip to war-ravaged Bosnia that she'd taken with Hillary Clinton. Johnny Cash also covered the song in 2003, not long after the passing of his beloved wife, June Carter Cash, and just a week before his own death. (His version was released posthumously on 2010's American VI: Ain't No Grave.) On Threads, Crow slows and transforms the song into a moving duet with Johnny, on both the record and in a somber, documentary-style video with archival footage, directed by Shaun Silva.
Listening to the bookends of Crow's impressive discography of full-length albums — the savvy wanderer of Tuesday Night Music Club and the sage witness of Threads — it's clear that she has so much more to to say about politics, gun violence, the climate emergency and social change. Songs like 2017's "The Dreaming Kind," written for Sandy Hook Promise and in memory of the children and teachers lost in the horrific Newtown massacre, is a perfect example of Crow's powerful voice for change.
Political awareness is woven into the emotional fabric of her music. In a 2017 FUV Live session, Crow described how the vitriolic darkness of 2016 Presidential election affected her while recording her album Be Myself. "It became sickening to me," she said. "It invaded my sleep. In fact, so much so that I ended up putting a petition up on Change.org for people to sign to limit, from now on, the length of a political campaign."
As an FUV Essentials artist, Crow symbolizes not only great pop and rock songwriting, but the genuine power of a true activist. Feel that no one is making protest songs? Look to Crow's work over the past 25 years and listen more deeply to this underestimated songwriter and guitarist. While Threads might signify the end of one chapter for Sheryl, it will hopefully open doors to a different but equally impactful future.
"I'm sure I'll keep making music," Crow assured the BBC, "because I'm just one of those people that can't not write."
Listen
#FUVEssentials: Sheryl Crow (Spotify playlist compiled by FUV's Kara Manning)