Sam Beam and Jesca Hoop: Rockwood Music Hall 2016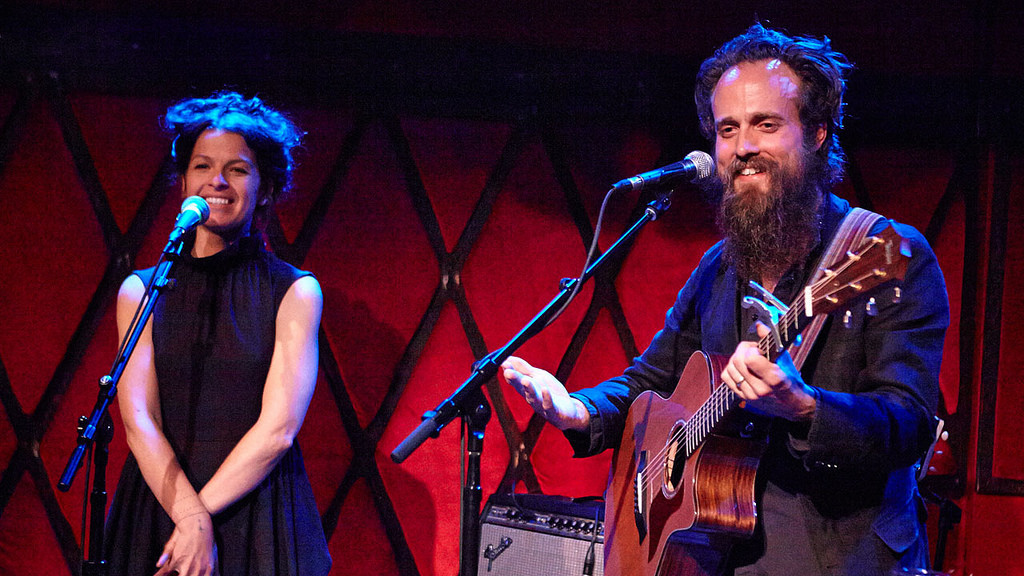 Sam Beam and Jesca Hoop came together for a beautiful new album called Love Letter For Fire and brought the new songs' magic and beauty to Rockwood Music Hall in a performance for FUV Marquee Members.
Sam Beam, inspired by classic duets like Kenny Rogers and Dolly Parton, found just what he was looking for in a singing partner when he heard Jesca Hoop. The shared vocals, songwriting and harmonies on this project take each of these artists in new directions, and this live set brought stripped-down versions of the new songs and a whole lot of humor to the stage at Rockwood.
Setlist
Kiss Me Quick
One Way to Pray
Know the Wild that Wants You
We Two Are a Moon
Bright Lights and Goodbyes
Every Songbird Says
Midas Tongue
Soft Place to Land
Valley Clouds
Sailor to Siren
[recorded: 4/18/16]
Flickr Gallery