Marquee Membership

< Back to Membership & Support
Support WFUV as a Marquee Member and you'll get invitations to WFUV's private live concert broadcasts all year round.

Imagine being a regular on the guest list for private performances all over the New York area, in small venues with some of your favorite artists!  Being a Marquee Member means receiving email invitations every month for you and a guest to these exclusive WFUV live shows.
Some recent Marquee shows have included: Lucius, Marcus King, Margo Price, Steve Earle, Craig Finn, Seratones, Amanda Shires, and Rachael & Vilray.  Venues have included Rockwood Music Hall, McKittrick Hotel, Electric Lady Studios, Littlefield in Brooklyn, Sheen Center, City Winery, and more.  WFUV features these concerts on the air, but you get to see and hear them first — live and up-close — as a Marquee Member.
You also enjoy all the other great benefits of WFUV Membership, including special offers and discounts with your MemberCard, access to free tickets through the WFUV Member Line, and a copy of the most recent FUV Live CD, our exclusive collection of live performances.
Marquee members provide the generous support essential for keeping the music playing on this station all year round. As a Marquee member, you embrace a leadership role with this public radio station that also comes with exclusive opportunities to experience WFUV in unique and exciting ways.
Marquee Membership starts with an annual gift of $1,500 — that's $125 per month as a sustaining member. Marquee Star levels offer even more shows and benefits (details below), and are available as annual or sustaining memberships.
Marquee Membership: $1,500-$1,799

You and a guest are invited to Marquee shows for one year (minimum 12 shows) at venues in and around New York City. You will also receive MemberCard discounts, access to exclusive ticket offers, plus:
-The latest FUV Live CD
-Early invitations (including VIP opportunities) to WFUV events like Holiday Cheer, Highline Bash, and On the Record
-Pre-sale opportunities for the FUV Boat and FUV dance parties
Star Membership: $1,800-$2,499

All the benefits of Marquee membership, plus:
-Invitations to additional Marquee shows (minimum 18 shows per year)
Gold Star Membership: $2,500-$4,999

All the benefits of Star membership, plus:
-Invitations to all Marquee shows for one year
-Invitations to additional exclusive WFUV partner events and shows
-A one-year digital subscription to The New York Times
Platinum Star Membership: $5,000-$9,999

All the benefits of Gold Star membership, plus:
-Two additional guests for all Marquee shows
-Preferred seating at select Marquee shows (where available)
-One gift membership for a friend ($240 level)
If you love live concerts, independent commercial-free radio, and believe that music makes the world a better place, then you are meant to be a WFUV Marquee! Join us online at wfuv.org/marquees, or call (718) 817-2970.
Save the dates for these upcoming performances, and become a Marquee member today to receive invitations to these shows and more!
May 31: The Revivalists
June 8: Say She She
June 26: Bailen
You can hear full performances of our Marquee Member shows in the Archives.
< Back to Membership & Support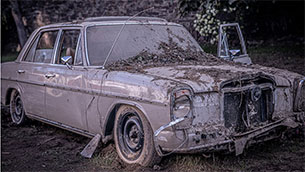 Stuck with a car, running or not?
Turn it into music with an easy vehicle donation to benefit WFUV. It'll feel good and sound good. [more info]