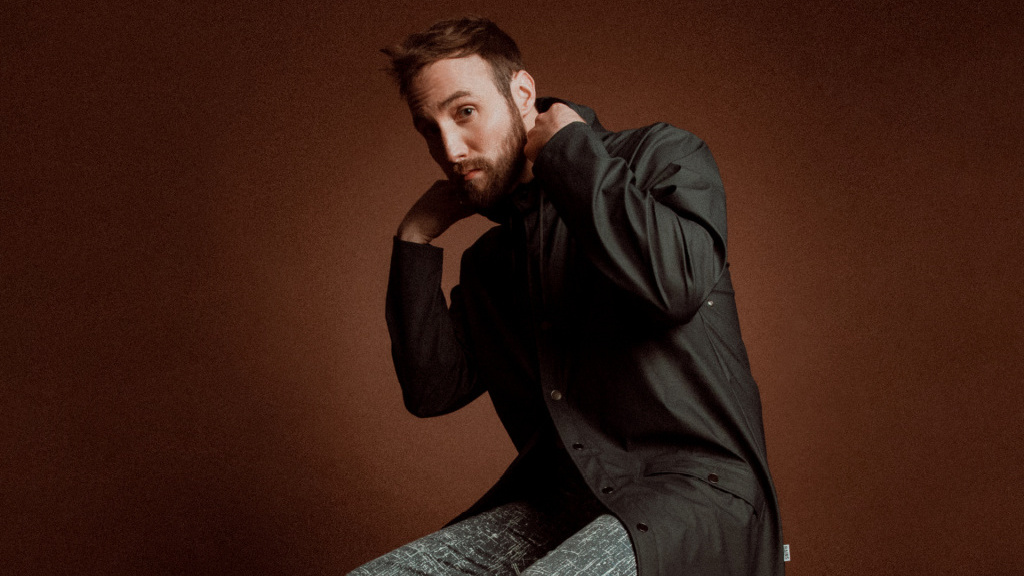 May is Mental Health Awareness Month and WFUV has asked Ruston Kelly, Pom Pom Squad's Mia Berrin, and Bully's Alicia Bognanno to share their stories of perseverance over personal struggles. If you or someone you love is struggling, you can reach out to SAMHSA's hotline, NYC Well, the National Alliance on Mental Illness (NAMI) hotline, or the Sound Mind organization, focused on ending the stigma that surrounds mental health through the power of music.
Ruston Kelly has never shied from excavating the more painful aspects of his personal life, detailing those experiences in his lyrics and frankly talking about depression, and his ongoing recovery from drug addiction, in interviews.
However, as the South Carolina-born singer and songwriter's high-profile marriage to Kacey Musgraves foundered in 2020, and the pandemic added an extra layer of darkness, Kelly made a critical decision for his own well-being. He left his Nashville life behind, finding respite in Maybelle Carter's former residence in rural Virginia for a spell, and then he headed to Portland, Tennessee, buying and restoring an old house.
While there, reconstructing his own life and that home, he wrote the songs to his third album, The Weakness, which he eventually recorded with producer Nate Mercereau (Leon Bridges, Lizzo). An album of majestic beauty, stark truths, and some self-frustration (and forgiveness), it's not so much a "heartbreak" album as it is a record in which Kelly has chosen to give his wounded heart a break, and commit to a brighter future.
The Weakness — and its resonant title track — speaks to anyone who has fought, as Kelly has, for sobriety and easing the stigma of addiction. As he tours the States this spring and summer — including a return to New York City, opening for Noah Kahan at Radio City Music Hall on August 31 — Kelly connected with FUV for our May Q&A series for Mental Health Awareness month:
The title of your new album, The Weakness, seems almost a misnomer at first glance; it's a strong, unflinching album about vulnerability. But the message is very much, "we don't give in to 'the weakness.'" Where was your head walking into this project ... and where do you find yourself now?
This album is really no different in intention than any other work I've done, in that it is a record of events that happened and powerfully shaped my understanding of myself and my place in the world. What was different thematically on this is that I decided to collect a general sense of what it is that needed overcoming, rather than something specific like drug abuse or failed relationships. "Weakness" kept coming to mind. That's all I've ever tried to rally and win against. That counterintuitive desire to give in to what temporarily eases, assuages, or numbs. And I explored that theme through a variety of different lenses in each song.
"Cathartic" is an overused word, but was the process of the album's writing and recording that very thing for you?
The hope is you come out the other side a little more self-aware and forward.
You left Nashville, following your divorce, for Portland, Tennessee. That isolation, the chance to read, write, and just live — what did that teach you about yourself, on your own again? 
It taught me that I can do this life thing on terms that are true to my core identity. That building a foundation after something once integral is lost, is always a foundation stronger and worth more than what you ever thought it could be. Because you find new things, things that have a brighter sense of you to it, realizing that what is lost is lost — and what is found in the wake of that sadness and searching is profoundly more applicable to your current growth.
Is there a particular song on The Weakness that represents the clearest path forward for you, in terms of where you want to be and your own inner strength?
Probably the last two lines of "Cold Black Mile:"
It might've taken everything but it gave me back my life,
morning is breaking now on the cold black mile.
You worked extensively with producer Nate Mercereau on The Weakness. What made him the right producer for you, sifting through these intimate songs, and talking through painful moments for you, reflected in some of your lyrics?
It was his care and alignment in vision. From the jump, we connected with a mission and purpose that wasn't necessarily defined but felt and sifted through. I had instant trust with him, which is imperative in being able to flow creatively through painful topics.
"St. Jupiter" is a profane and terrific song — and also points to your resilience and regret. How did the song evolve?
I kept thinking of a flower shop, I love flowers. Wildflowers specifically. And in a big sad effort I felt the character in the story would be trying to make some meaning out of meaninglessness and visit a flower shop, to gain insight on his loneliness and loss whenever he returned and planted new flowers. Whether that insight helped or hurt is still to be determined, ha ha.
I especially love "Mending Song," which is a distillation of your life. If you were to add a coda to that beautiful song, your life five years from now, what would you say?
That I did everything to the best of my ability and tried unflinchingly to grow. That I have a family and I know what long love is.
Inevitably, as a songwriter, the subject of a song will hear it. While writing these songs, were you thinking more of rapprochement with that person — or forgiving yourself? Or neither? 
I find our quickest emotions are sometimes our most useless and not insightful. Pain quickens a response to those small emotions. Pain conquered, I think, requires more pain, which is allowing the feelings of everything to co-exist until somehow you can meditatively align with what I would call large emotions. Unending love, gratitude, and goodwill towards a particularly difficult situation.
You're still very clear about the battle you're waging as a recovering addict on songs like "Wicked Hands" and "Michael Keaton." What don't people don't understand about the addict's recovery process and the ongoing, day-to-day decision to be sober and drug-free? 
It all boils down to restraint. Balance. Those things are hard fought for — some days, every moment of the day.
What gives you joy today?
That I am healthy.
What is a perfect day for you?
A perfect day on tour is in the back lounge of the tour bus, my bed is made, and I'm re-reading [Jack Kerouac's] On the Road. I have an incredible crew, band, family and friends and have more to look forward to than I do to regret.
Are there any mental health/wellness/advocacy organizations or outlets that you admire ... and why?
I utilize a nonprofit in Nashville called Porter's Call. It's a free therapy service for professionally touring artists and musicians. Since it's so niche it has the nuance of understanding in this industry and the types of pitfalls and strains we all face calling this our line of work.
- Ruston Kelly
May 2023