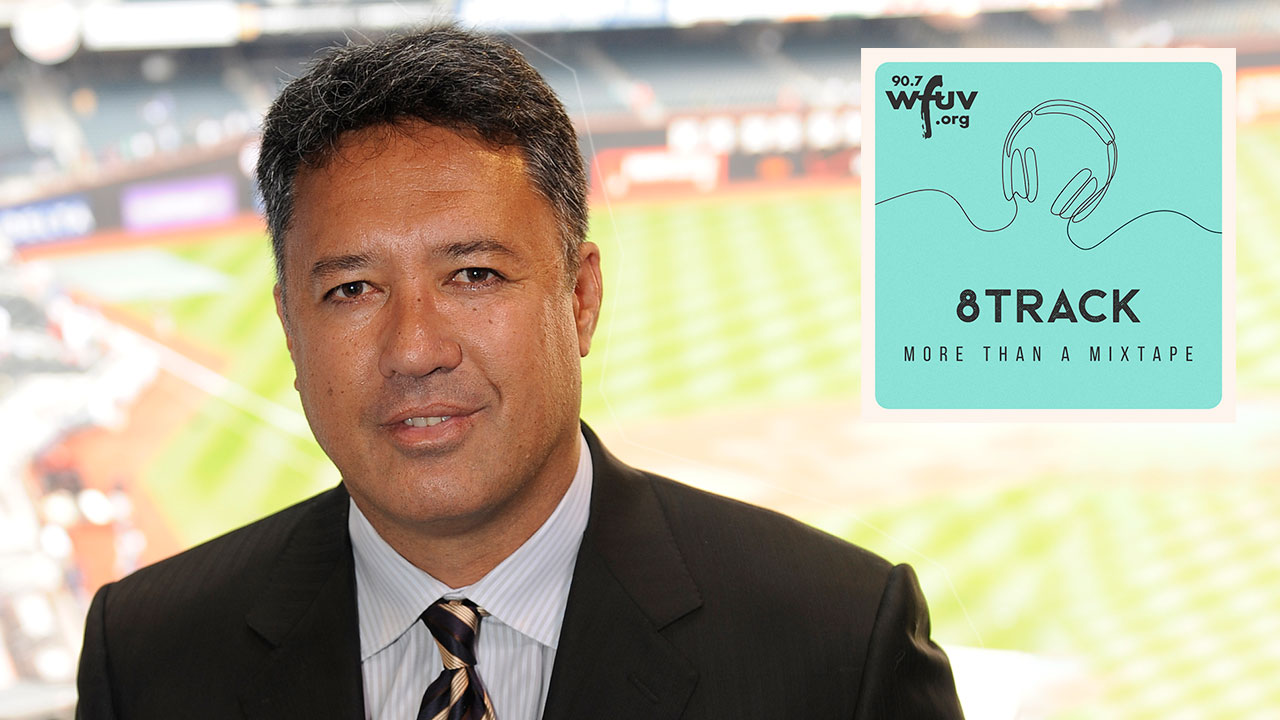 A mixtape or playlist has to sound great, but the best ones have meaning behind the songs. So "8Track" lets you hear you both. Hosted by WFUV's Russ Borris, "8Track" is more than a mixtape, it's a playlist conversation shaped around the music.
Ron Darling played Major League Baseball for 13 years, most notably with the New York Mets and Oakland A's, and these days, you can catch him on SNY as an analyst for those same Mets as well as on national games with TBS.
It was early in this season's MLB lockout when Ron turned up some memories for 8Track, picking eight songs with a great story for each — and telling a few extras.
Listen in the player above, and for more episodes, subscribe to the "8Track" podcast.
Featured Songs:
Deep Purple - Smoke on the Water
Stevie Wonder - Sir Duke
The Stylistics - You Make Me Feel Brand New
Paul McCartney - Bluebird
Phoebe Snow - Poetry Man
Johnny Cash - Folsom Prison Blues
Aerosmith - Walk This Way
Boston - Rock & Roll Band
[Recorded 12/6/21; Engineer: Jim O'Hara; Producer: Sarah Wardrop; Theme music: Caroline Rose]