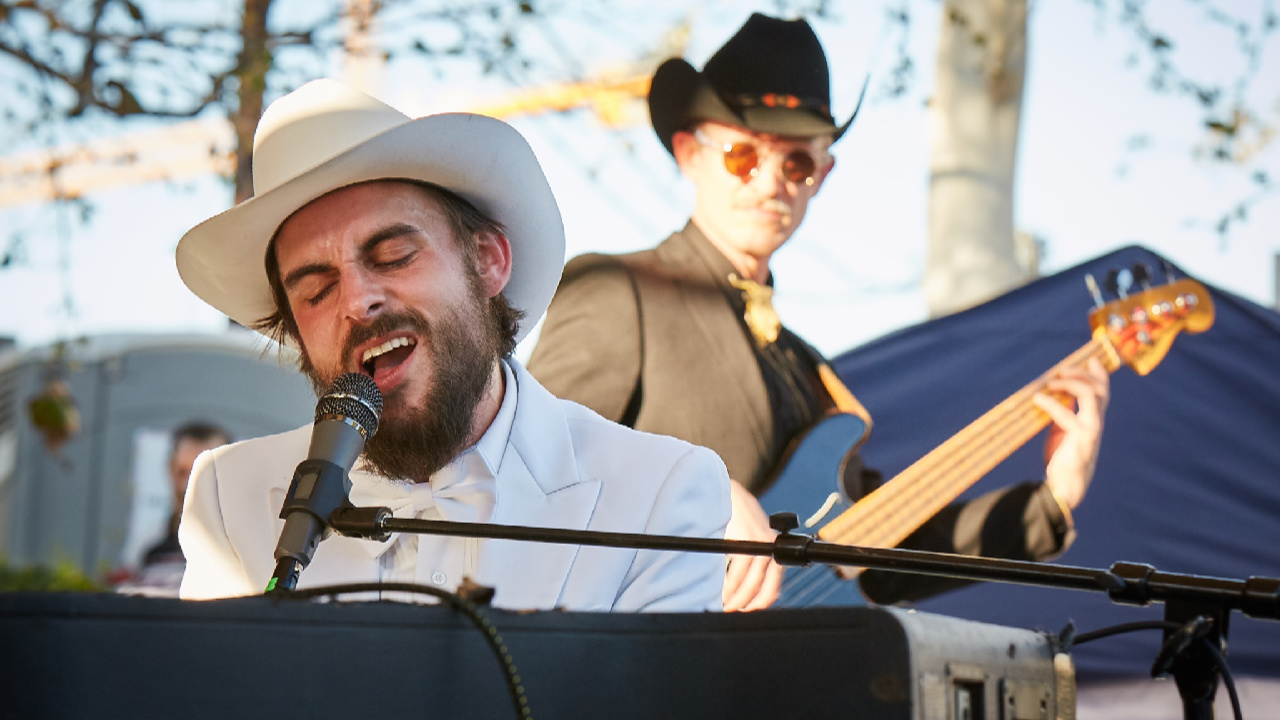 We've met Robert Ellis before, as a solo artist and as part of Traveller, but he's now emerged as the Texas Piano Man. Although the album brings a new sound and style, it also feels like Ellis is sounding more like himself than ever, by both embracing his Texas roots and redefining them. And all in a white tuxedo.
The energy and attitude on the album is only a taste of what he and his band brought to the stage at South x San José. His piano bench barely contained him and the Austin evening sun in his face barely deterred him. With the Topo Chico flowing, Ellis led a masterclass in showmanship while proclaiming, "This is the best day of all of our lives."
Listen to FUV's SXSJ broadcast from Hotel San José in Austin, Texas during SXSW 2019, on Friday, March 15, from 6-9 p.m., EDT, on 90.7FM and streaming at WFUV.org.
Setlist:
There You Are
When You're Away
He Made Me Do It
Passive Aggressive
Aren't We Supposed To Be In Love
Topo Chico
California
Amarillo By Morning
Nobody Smokes Anymore
[Recorded: 3/13/19]