Review: Tom Petty and The Heartbreakers at Forest Hills Stadium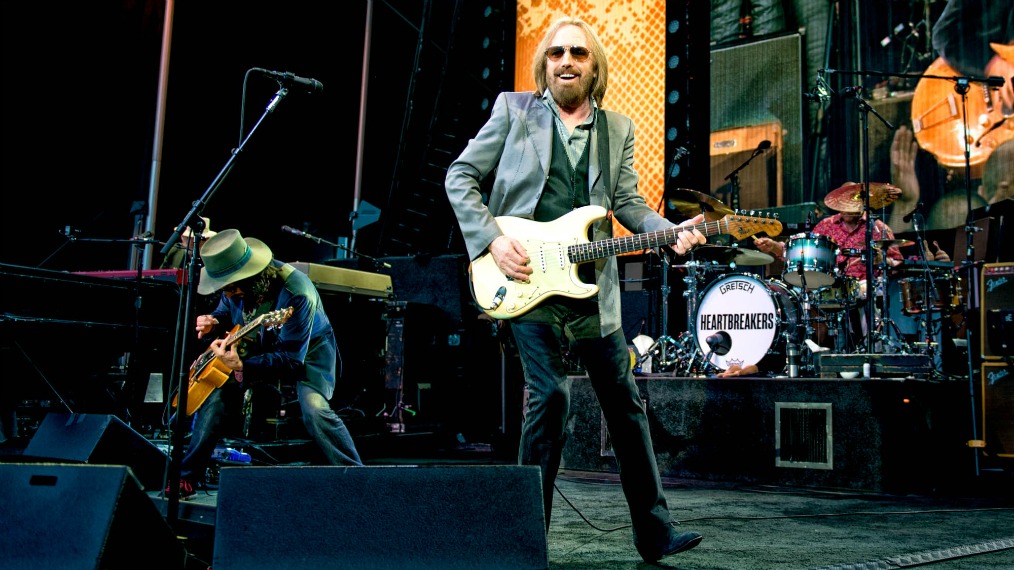 Tom Petty and The Heartbreakers brought their 40th Anniversary tour to Forest Hills Stadium for two shows this week, and with the WFUV Clubhouse open and rockin' on both nights (thanks to everyone who came by to hang out!), a few staffers had a chance to see the FUV Essentials artist in action.
Here are some reports on show #2:
Dennis Elsas
Times I've seen Tom Petty: 4
One Highlight: "Don't Come Around Here No More" sounds really good as a massive outdoor sing-along.
One Surprise: Petty introduced "Walls" as "by request," and then quickly noted it was his request.
One "Essential" Moment: All those songs after all these years, and they still sound fresh.
One More Thing: Shout-out to Peter Wolf and his band, whose set was "killer."
Eric Holland
Times I've seen Tom Petty: 5
One Highlight: The highest highlight for me was T.P. and Mike Campbell trading licks in a guitar-heavy "It's Good To Be King."
One Surprise: The biggest surprises of the show were the inclusion of "Crawlin' Back To You" and "Walls" on the setlist; the latter Tom introduced as a request made by him!
One "Essential" Moment: I couldn't help but flash back to various periods in my life as Petty rolled out great song after great song, spanning his 40-year career. That kind of personal connection is what defines him as an "essential artist," as he has truly been an architect of the soundtrack to my life. Of course, I've got a lot of good company on that score.
Sarah Wardrop
Times I've seen Tom Petty: After Thursday night, one!
One Highlight: Being my first Petty show, seeing the songs brought to life was a highlight in itself, but "Learning To Fly" stood out to me because of how different the arrangement was from the original. It started with just Tom on acoustic guitar and Benmont Tench on piano, and slowly and gently added more of the band (including Mike Campbell on a sweet, Rickenbacker-esque mandolin) to build into an anthemic ballad. 
One Surprise: I mainly associate Tom Petty with the songs: the craft, the (many, many) hits, and yes, the videos. The Heartbreakers were never an afterthought, but I don't think their greatness as a rock band hit me until seeing them, especially when they took "It's Good To Be King" into an all-out jam.
One "Essential" Moment: Given how many times Tom Petty has stood on stage and played these songs, he could easily phone it in, but the expression on his face when he first walked out was pure joy. He clearly feeds off his band and the crowd, and believes in rock 'n' roll and sharing it. Petty has certainly written plenty of "essential" songs, but seeing that energy felt like a nod that yes, he is indeed an "essential artist."
Setlist from July 27:
Rockin' Around (With You)
Mary Jane's Last Dance
You Don't Know How It Feels
Forgotten Man
Into The Great Wide Open
I Won't Back Down
Free Fallin'
Walls
Don't Come Around Here No More
It's Good to Be King
Crawling Back to You
Wildflowers
Learning to Fly
Yer So Bad
I Should Have Known It
Refugee
Runnin' Down a Dream
Encore:
American Girl