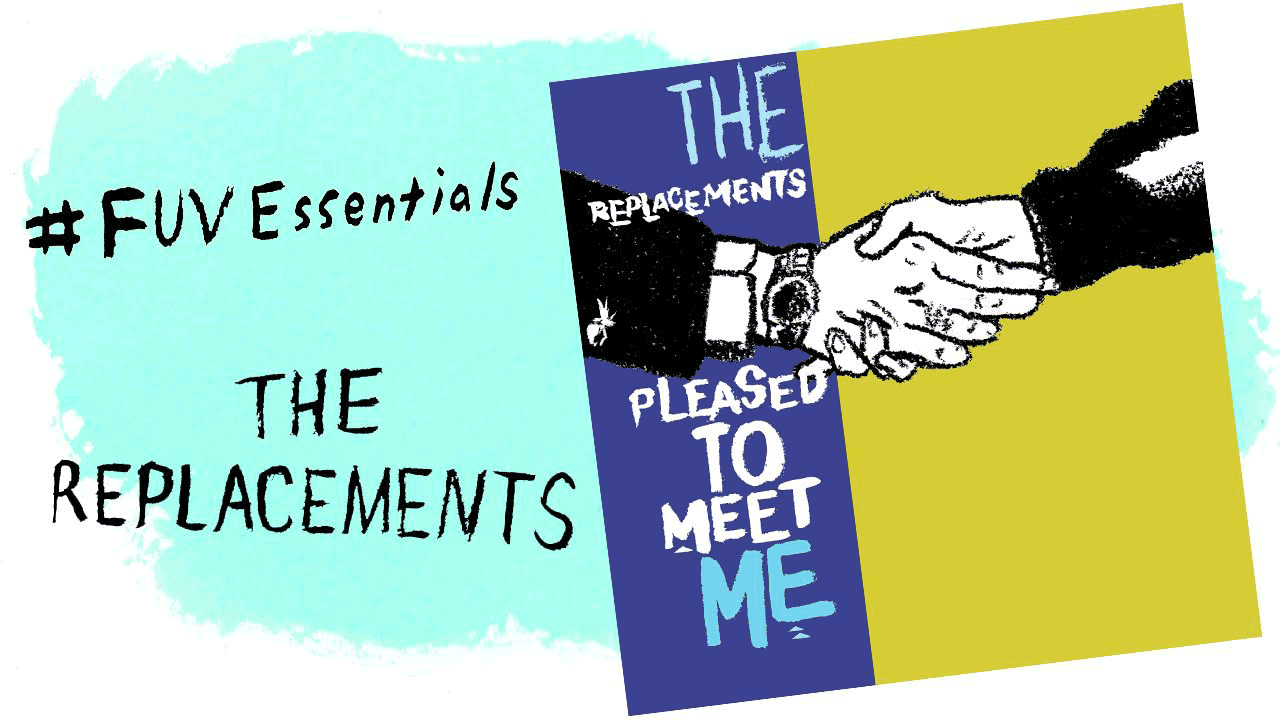 From their inception in 1979 to their messy breakup in 1991, The Replacements took their fans on a wild, shambolic and dazzling ride that veered precariously between brilliance and belligerence. Over the course of seven albums — especially the creative juggernaut of Let It Be (1984), Tim (1985) and Pleased To Meet Me (1987) — the Replacements were not just poster kids of alternative American rock, but its Minneapolis-bred Icarus too, threatening to burn out and crash with every blown TV appearance (like their infamous, cussy 'Saturday Night Live' debacle), inebriated gig or disastrous interview.
But although they certainly left chaos in their wake, the 'Mats generously scattered shimmering gems across America's rock and roll landscape, like "Bastards of Young," "Alex Chilton," "Left of the Dial," and "Achin' To Be." They nearly had a real chart hit with "I'll Be You." Self-destructive as they might have been, that raw vulnerability bled artfully and unforgettably into their music.
Catching the Replacements live was a riotous rite of passage for rock fans: the group bore its freak flag proudly, wrote irresistible rock songs (Paul Westerberg's wistful lyrics could rip your heart in two), and they didn't believe their own hype (but absolutely did too). The original lineup — Westerberg, wunderkind Tommy Stinson (who joined the band at age 11), his brother Bob Stinson (eventually fired in 1987 and replaced by Slim Dunlap), Chris Mars (later replaced by Steve Foley) — loved the Stooges, the Ramones and Big Star. And they lived hard, just like their idols.
For rock fans alienated or bemused by the mainstream pop tide of the '80s — like day-glo British New Wave or Bon Jovi — the Replacements were the era's outliers, joining fellow mavericks like Pixies, R.E.M., Hüsker Dü, or Mission of Burma as smart sonic mixologists, shifting between elements of punk, country, noise rock, and pretty jangling pop. The Replacements showed the way for plenty of bands born in the '80s and '90s — you can hear their influence rifling like a cool, gritty breeze across the music of Pavement, the Gaslight Anthem, Nirvana, the Lemonheads, and Green Day.
Like the their beloved Ramones, tragedy has shadowed the Replacements. Bob Stinson, whose post-Replacements years were dogged with regret and alcoholism, died in 1995. Slim Dunlap suffered a debilitating stroke in 2012 and a benefit EP to help their struggling bandmate, Songs for Slim, reunited Westerberg, Mars and Tommy Stinson. That reunion led to tours from 2013 through 2015, before grinding to a halt.
Chances for a new album from the Replacements are unlikely at the moment, but happily, there are alternatives for diehard admirers. Westerberg's last full solo album, Folker, was released in 2004, but In 2016, Westerberg and Juliana Hatfield recorded as the I Don't Cares, releasing a critically-praised album called Wild Stab. Tommy Stinson's revived band Bash & Pop, which was resurrected after more than two decades of dormancy, will release a second album, Anything Could Happen, on January 20, 2017. (That day, Stinson will also be Carmel Holt's guest during the all-request FUV Mixtape at noon EST on 90.7 FM and wfuv.org).
The Replacements were the essence of rock 'n' roll — self-destructive, badly behaved, and exhilarating. Although their tenure was short-lived when compared to fifty years of the comparatively mild-mannered Rolling Stones, the 'Mats influence was arguably as mighty as those wiry British icons. Celebrating an American supernova, the Replacements are this week's FUV Essentials.
More:
Jesse Malin: Five Essential Replacements Songs
Listen