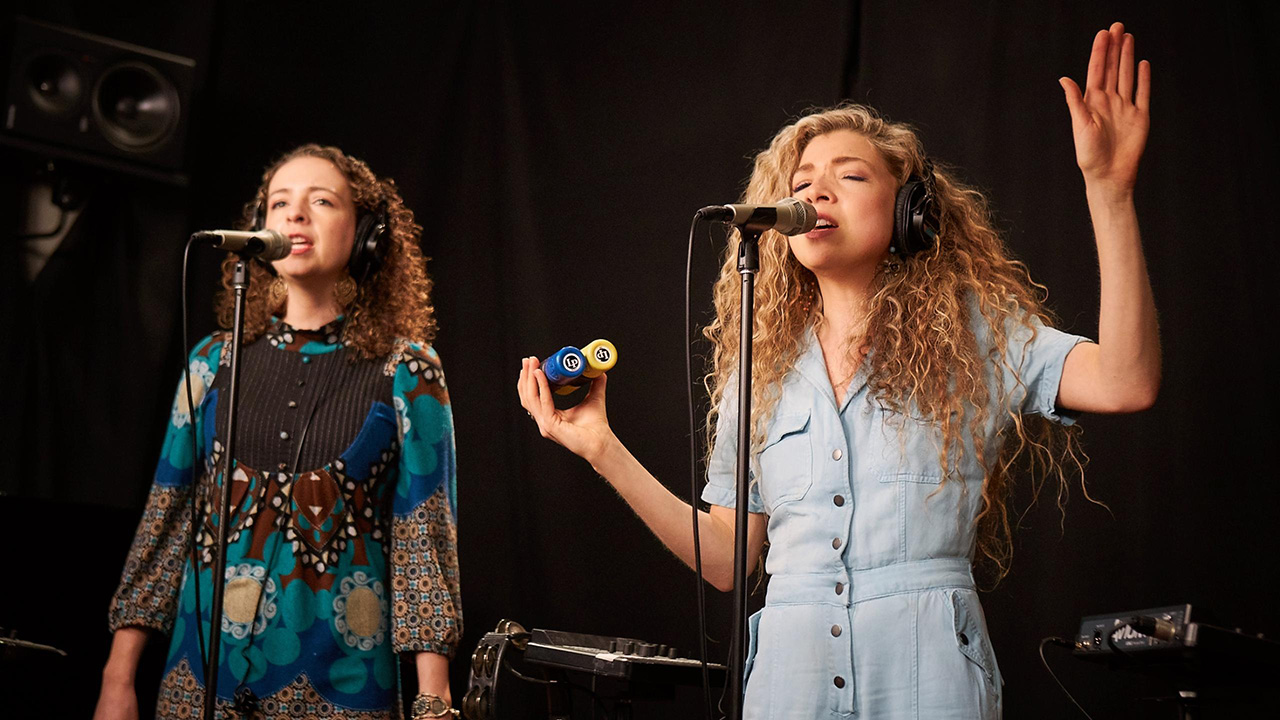 After a loooong break, Studio A is back in action! We are finally able to invite bands back to the station for FUV Live sessions, for the first time since early March 2020. Earlier this spring, Rén with the Mane was the perfect artist to rechristen the space.
Rénee Orshan is the mastermind behind this NYC band and I have wanted to bring her in for quite some time now. Last year I played her song "On My Own" on my weekday local music feature, "NY Slice." Rénee then went on to be a co-winner of our "NY Slice" theme song contest with a jingle that you can still hear each day when I feature a new local favorite.
I've been following Rénee's career closely and have been consistently impressed. In fact, her band made my personal list of the best music of 2021. After releasing a handful of singles, she unleashed a vibrant EP called Short Skirts, including the standout title track.
For this FUV Live session, we were lucky enough to get the full Rén with the Mane experience when Rénee brought her whole band to FUV, including two of her siblings — Eden Orshan on backing vocals and Reuben Orshan on guitar and backing vocals — as well as Enrique Perez on drums, Jon Anderson on bass, and Alec Gaston on keys.
They performed three great songs from their catalog: "Short Skirts," "What You Do To Me" and "Time." Rénee also talked with me about her musical journey and family, as well as other projects she's working on. I really couldn't be more pleased to introduce you (again!) to Rén with the Mane. Enjoy!
[Recorded: 4/20/22; Engineers: Jim O'Hara, Molly Chamberlain, Jackie Pallazola; Producer: Sarah Wardrop]