Real Estate: The McKittrick Hotel 2017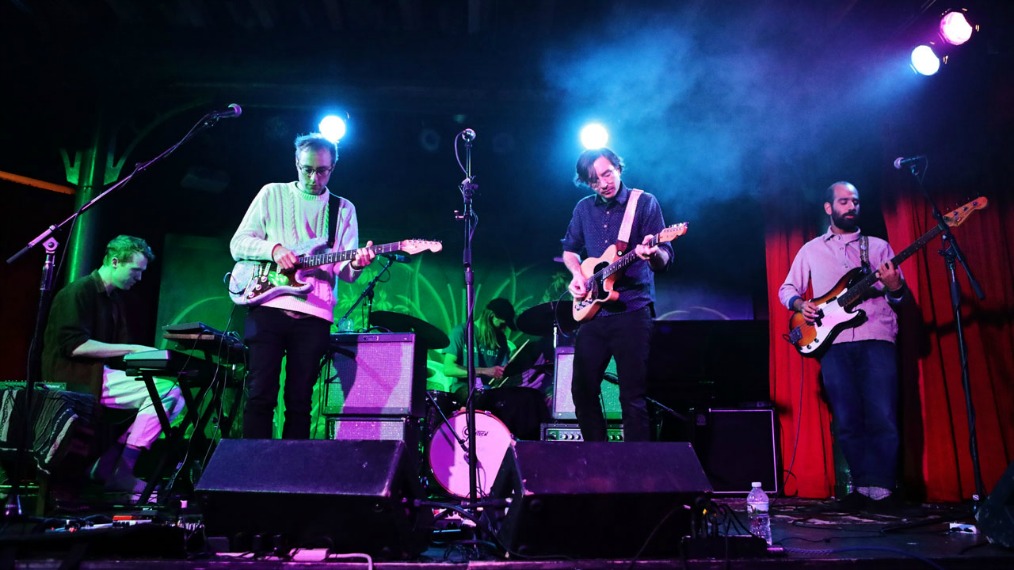 The New Jersey band Real Estate returned this year with its fourth full-length album, In Mind. It is the first without founding member Matt Mondanile, who left to focus on his own project, Ducktails. Luckily, the band's longtime friend Julian Lynch was available to step in on guitar and is a great new addition to the line-up — which also features Martin Courtney on vocals and guitars, bassist Alex Bleeker, drummer Jackson Pollis, and keyboardist Matt Kallman.
Longtime fans of Real Estate will be very pleased with the new collection of songs. They maintain the same sweet sound and pensive lyricism that we've come to expect from the band, while gently pushing forward and expanding on their vast creativity. During this special FUV Live concert from The McKittrick Hotel (home of Sleep No More) in New York City, the band played In Mind in its entirety to a captivated audience.
Setlist
Darling
Serve The Song
Stained Glass
After The Moon
Two Arrows
White Light
Holding Pattern
Time
Diamond Eyes
Same Sun
Saturday
[recorded: 3/20/17]
Funding for WFUV's ongoing coverage of live concerts and festivals comes from the Agnes Varis Trust, supporting affordable access to the arts, education and healthcare.