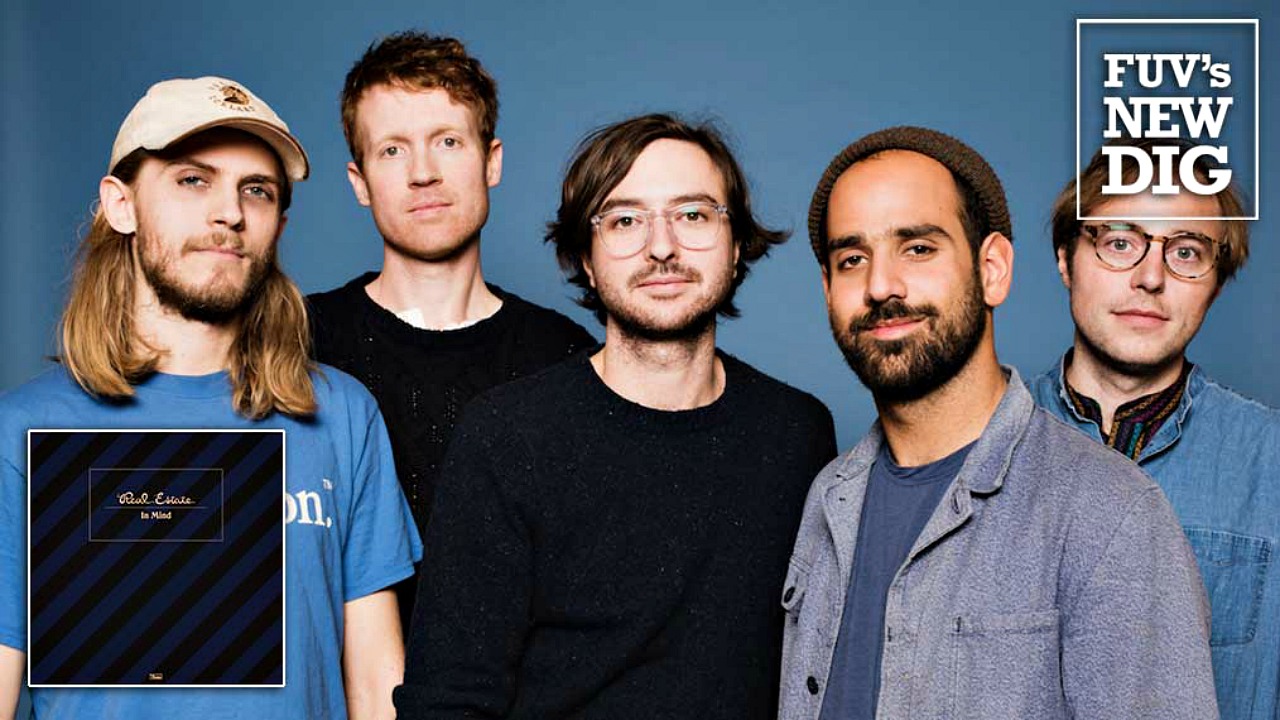 Real Estate
In Mind
Domino
Sometimes a band comes along that creates a simple and singular sound that's both comfortably familiar and distinctive. Real Estate's fourth album, In Mind, reinforces their reputation as tunesmiths of the highest order.
Since Real Estate's 2009 eponymous debut, the group has become synonymous with melodic, guitar-based indie pop. The band came together nearly a decade ago, formed by three high school friends from Ridgewood, New Jersey—lead vocalist and guitarist Martin Courtney, bassist Alex Bleeker, and lead guitarist Matt Mondanile. But after the release of their third album, 2014's Atlas, Mondanile left to concentrate on his own band, Ducktails. Courtney, Bleeker, drummer Jackson Pollis, and recently recruited keyboardist Matt Kallman turned to another one of Courtney's former classmates, Julian Lynch, to fill Mondanile's critical role. Lynch, who had played with Courtney on his 2015 solo album Many Moons, officially joined Real Estate in 2016.
Personal lives and geographic distance have also altered Real Estate. Courtney became a father and relocated to Beacon, New York, while Bleeker headed west to California. Those shifts and the adjusted lineup might have affected the direction of the songwriting; on In Mind, all five members of the band are collectively given songwriting credit.
Despite the behind-the-scenes drama, on In Mind, Real Estate sounds just as serene and strong. Every chord shimmers like a cool, clear mountain stream. Jangly electric guitars guide wispy, slightly psychedelic melodies. Courtney's vocals weightlessly float on melodies that are as light and pleasant as a warm breeze. Newcomer Lynch shines in songs like "Serve The Song," "Holding Pattern," and "Saturday."
The sparkling guitars of "White Light" or the the easy, summery buzz of the gorgeous "Holding Pattern" are highlights. Expansive songs like "Darling" and "Two Arrows" allow the band to spread its wings.
On In Mind, Real Estate once again delivers pop perfection and continues down a tuneful guitar-driven path. It's a well-traveled road, but each time Real Estate makes this trek, it feels like a maiden voyage.
Hear Real Estate perform the In Mind in its entirely from The McKittrick Hotel on FUV Live, airing Monday, April 17, at 8 p.m. EDT on 90.7 FM and wfuv.org.