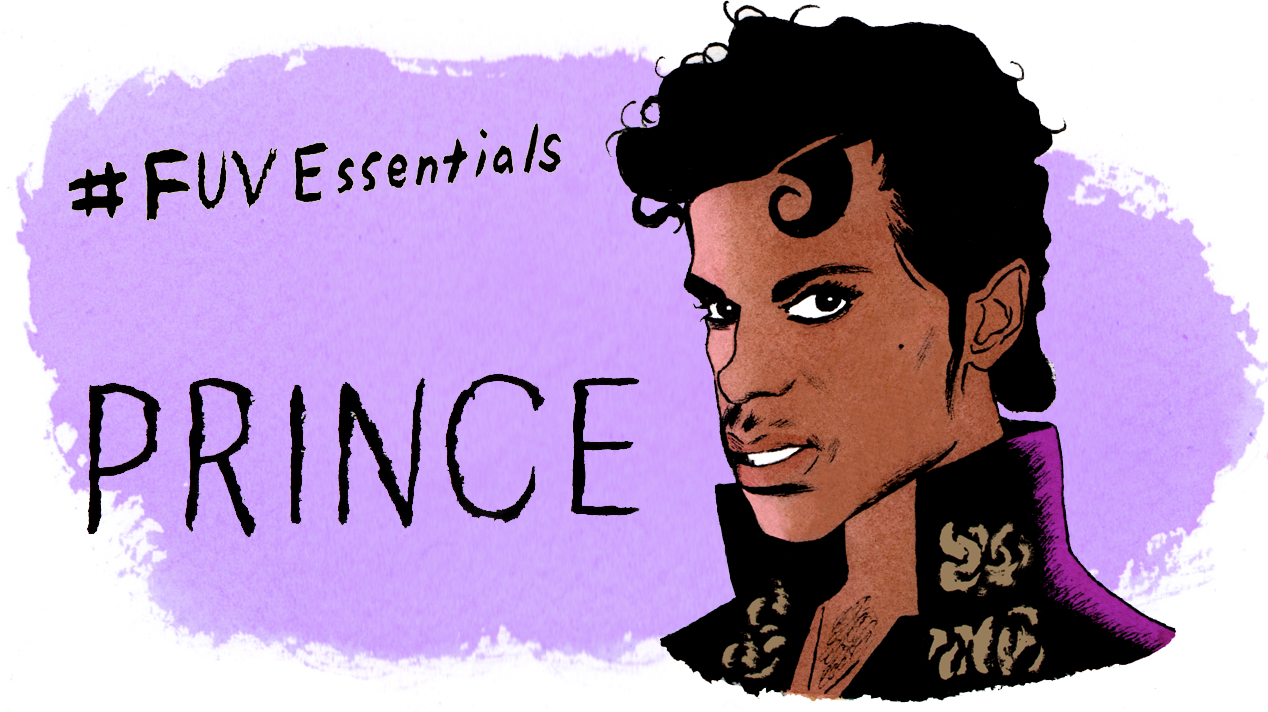 [Update for June 7, 2018: The caretakers of his estate have launched two websites: one offering a comprehensive exploration of his discography and vault and the other as an interactive, fan-friendly site, called "Prince2Me." Prince's production mecca and home, Paisley Park, is open for public tours too, for anyone headed to Chanhassen, Minnesota.]
The word "genius" is a frequently abused superlative. But that noun feels apt when describing Prince Rogers Nelson, a musical prodigy whose elegant and supple mastery of his consecrated profession remains unrivaled. He was one of the greatest musicians—plenty of folks say the greatest—to ever pick up a guitar (or sit before a keyboard or a set of drums.) Watching him shred a solo at the Rock and Roll Hall of Fame, finally vaulting the exhausted guitar in the air like a falconer releasing a hawk, or conquering the rain-soaked 2007 Super Bowl halftime show was beyond breathtaking. These were the finest master classes in musicianship.
A confident virtuoso, Prince's music flowed effortlessly between all forms of pop, rock, R&B, soul, funk, and jazz. He slyly delighted in defying expectations as an artist and a man, blurring boundaries in pursuit of universal beauty, transcendence, and spiritual satisfaction. A religious man, he found a confluence between faith and sensuality. His insatiable hunger to create defined his life: to write songs, record, produce, and perform. At every turn, he seemed such a magnetic, unstoppable presence so his shocking death on April 21, 2016 landed hard: a devastating gut punch that resonated worldwide. He was only 57, but far more fragile than we'd known—a reminder that even the most outwardly invincible and beloved individuals can struggle terribly with secrets.
All we have lost in the aftermath of Prince's death—the music he might have made, the memoir he could have written, the young musicians he'd have steadfastly championed, the sociopolitical causes he could have underscored over the next twenty or more years—is unfathomable. His absence is immense. HIs longtime admirers and friends grieve a kind man and philanthropist who recently aided in the launch of San Francisco's #YesWeCode tech initiative to educate underserved young people in coding, following the Trayvon Martin verdict (and he reportedly helped out Martin's family too). Prince also supported Black Lives Matter, Green For All, and innumerable other charities and organizations.
But it's Prince's music that continues to uplift and comfort his millions of bereft fans: a banquet of 39 albums (and B-sides and singles), from his wunderkind 1978 debut, For You, to his final studio album, 2015's HITnRUN Phase Two. His songs have soundtracked pop culture for 38 years with a palette of colorful revelations, like the titanic apology of "Purple Rain," the incisive political commentary of "Baltimore," and the randy tug-of-war of "Erotic City."
Prince was a clever lyricist, as adept with humor ("Raspberry Beret") as pathos ("Sometimes It Snows in April"). When it came to love, he was a sentimental romantic ("The Most Beautiful Girl in The World") and a steely-eyed realist too ("When Doves Cry"). He often wrote about the women he adored, but did so with an egalitarian eye, often exploring eroticism from a woman's perspective with empathy. He shapeshifted on "If I Was Your Girlfriend" or "Do Me, Baby," pitching his voice between a falsetto and a more gutteral growl: a sensual dialogue between his feminine and masculine selves.
Parliament-Funkadelic's George Clinton called Prince, "the epitome of a rock star," and Prince was that and so much more. For a generation slightly too young to fully appreciate the gender barriers broken by David Bowie a decade earlier, Prince was that conduit for bold self-expression and an outsider's perspicacity, exploring sexual fluidity, equality and freedom. Few men—let alone a young, diminutive black man raised in an era when diverting from traditional masculinity made one an easy target for bullying or worse—would have had the guts to appear on a 1980 episode of "The Midnight Special," his first nationally televised set, rocking a zebra-striped teddy, thigh-high hose, and heels.
Prince's evolution as an artist (and his period as the artist formerly known as Prince), was dizzying in its dexterity and quality. If he'd only released Purple Rain (1984), Around the World in a Day (1985), Parade (1986), Sign O' the Times (1987), Diamonds and Pearls (1991), and Musicology (2004) he would have given us six of the best American albums released over a twenty year span. And what of 1996's voluptuous, three-disc Emancipation with its hidden gems, like "My Computer," which featured Kate Bush, or 2007's Planet Earth (which he gave away for free in Britain, tucked in The Daily Mail) and the gorgeous soul ballad "Somewhere Here On Earth?"
Over 40 years ago, as a slight, shy, smart teenager, Prince roamed the hallways of Central High in south Minneapolis. A quiet, doe-eyed kid infatuated with music and basketball, Prince sequestered himself in the school's music room every day for hours, practicing the piano, guitar and drums. He seemed to know, from an astonishingly early age, that he was here to make music and that he was very, very good at it.
But fame and superstardom weren't handed to Prince, despite his innate brilliance. He worked constantly. He rehearsed his bands, like the Revolution or the New Power Generation, with boot camp intensity. He critically studied his live performances on tape and gave notes to his bandmates, like a football coach analyzing a game. And he fought for his rights as an artist too, famously launching a contractual war with his first label, Warner Brothers, and sacrificing his own name for his freedom from corporate control. Prince sought a level of perfection, skill and integrity that is sadly undervalued in this era of reality star infamy and cynical celebrity branding. It's likely what disheartened him too, as he grew older and found that ageism restricted his radio airplay, no matter how impressive the quality of his albums.
It's been said before, but worth saying again: we were lucky to share some of our time on this planet with this brilliant man. He is deeply missed. And that is why Prince Rogers Nelson is one of our FUV Essentials .
More on Prince:
Prince Roundtable with Corinne Bailey Rae and Alan Light (2016)

Laura Mvula's "Five Essential Prince Songs"

FUV Essentials: Kara Manning on Prince