Phoebe Bridgers: Five Essential Morrissey Songs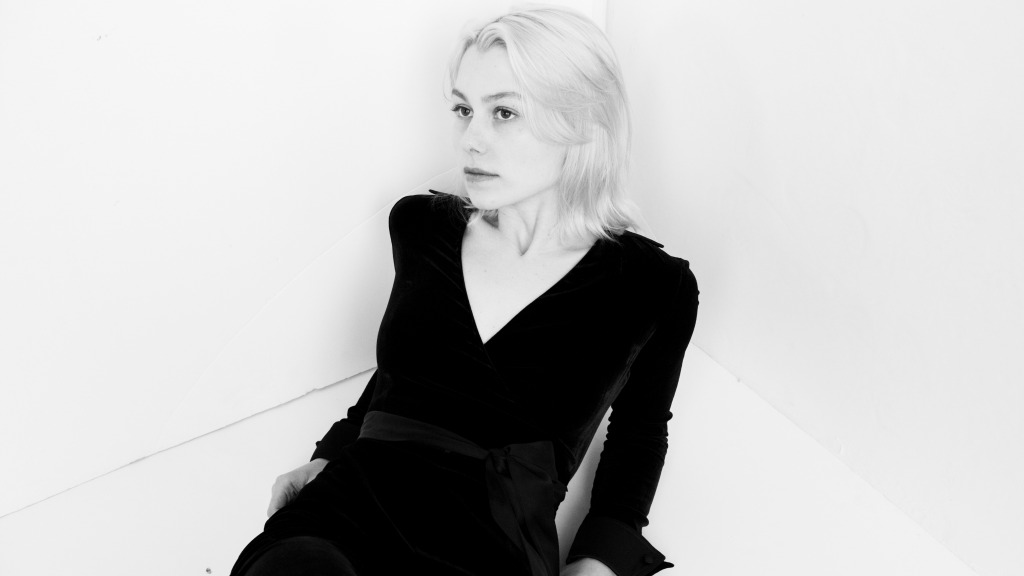 Phoebe Bridgers grew up far away from the overcast skies of Manchester, in sun-drenched Los Angeles, and she was born a full seven years after the Smiths broke up. In fact, she shares her birth year, 1994, with Morrissey's fourth studio album, Vauxhall and I.  
But Bridgers, a 2018 NPR Slingshot artist, revealed herself early on as an admirer of both the Smiths and Moz, delicately referencing "How Soon is Now?" in her poignant single "Smoke Signals." The track, which gently shifts in time with a ghostly resonance, is found on her impressive 2017 debut album, Stranger in the Alps. Acutely aware of the power of lyrics, especially on teenagers and young adults formulating their grasp of the world and themselves, Bridgers speaks eloquently for her generation while acknowledging songwriters, like Morrissey or Elliott Smith, who guided her own navigation of those years.
FUV asked Bridgers (who also did an FUV Live session in 2017) if she might want to write up her "Five Essential Smiths Songs" for FUV Essentials, but she offered up a compelling reason to make it her "Five Essential Morrissey Songs" instead (although she did tack on three Smiths songs as a bonus, just for us).
Phoebe Bridgers, Five Essential Morrissey Songs:
"Now My Heart Is Full," Vauxhaul And I (1994)
We've all seen enough about which record is best and the songs which Johnny or Morrissey feel stand the test of time. Considering the catalogue isn't large to begin with and it's all pretty great, it's boring to discuss again The Queen Is Dead or Strangeways, Here We Come and whether "The Boy With The Thorn In His Side", "Last Night I Dreamt That Somebody Loved Me," or "There Is A Light That Never Goes Out" best encapsulates the band. Morrissey's solo career is much more complex with highs and lows. This song best encapsulates Morrissey for me.
"Late Night, Maudlin Street," Viva Hate (1988)
This is an entry point to Morrissey for me and it takes me back to when I heard it first. I remember being surprised at hearing such mundane adolescent memories as song lyrics and then more surprised by how many could relate. I also love the production element of adding instruments as it progresses.
"Driving Your Girlfriend Home," Kill Uncle (1991)
I sometimes like songs simplistic and specific in their narrative and this song captures a simple and specific feeling.
"Will Never Marry," Bona Drag (1990)
Such a polite response to a fan letter — and he's kept this promise. I tend to like the more lush and direct side of his catalogue.
"Nobody Loves Us," "Dagenham Dave" B-Side (1995)
I like when B-sides are better than A-sides, the best example of many for him. Again, I love the open and lush chorus and the slight melodic change in the final chorus.
And three songs from The Smiths too, all from the 1987 compilation of singles and B-sides, Louder Than Bombs:
"Hand In Glove," Louder Than Bombs
I like both versions but Louder Than Bombs was the first Smiths LP I owned and was constantly exploring different sections of the record since it has 24 songs. "No it's not like any other love, this one is different because it's us" — I guess that can also summarize how people feel about music and their favorite bands.
"Panic," Louder Than Bombs
Growing up far from the UK, I loved the way Morrissey would often reference cities, streets and neighborhoods. Now, when I travel throughout the UK, I can't help but hear those songs in my head as I pass through those towns and tube stops.
"Please, Please, Please Let Me Get What I Want," Louder Than Bombs
Fans know the instrumental is used in "Ferris Bueller's Day Off" and it's a great example of when music sets the right mood in a film. Sometimes I wish songs like this lasted longer.
Phoebe Bridgers
- May 2018
Catch up to all of FUV's Five Essential Albums and Songs here.