Parquet Courts: Rockwood Music Hall 2022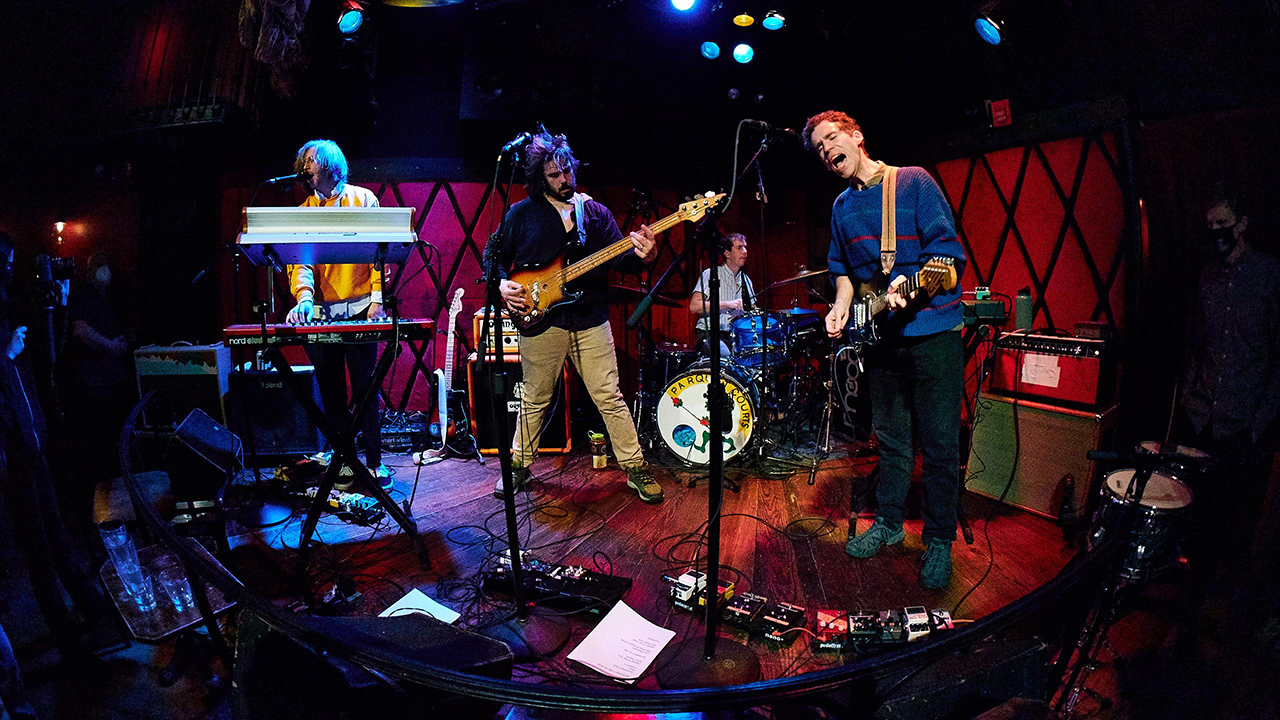 Parquet Courts has played precious few shows in the last couple of years, so we were honored when our longtime pals favored WFUV and our Marquee Members with an FUV Live show at Rockwood Music Hall, our Lower East Side home away from home. (They did a 2018 FUV Live set there too.) The band was jazzed to play in front of people again and the audience was equally jazzed to be out among people, hearing live music again. It felt right and it sounded great!
Parquet Courts' lineup has remained unchanged since they started their recording career a little over a decade ago: Andrew Savage (vocals, guitar), Austin Brown (vocals, guitar, keyboard), Sean Yeaton (bass, vocals), and Max Savage (drums). The Brooklynites' hard-driving, freewheeling set featured songs from 2021's Sympathy for Life — their seventh album — which they recorded at a studio in the Catskills.
Check out video below and the whole show in the player above. You can also catch Parquet Courts in person this Friday April 1, and Saturday, April 2, at Brooklyn Steel.
Setlist:
Walking at a Downtown Pace
Dust
Freebird II
Captive of the Sun
Homo Sapien
Sympathy For Life
Just Shadows
Watching Strangers Smile
Master of My Craft
Borrowed Time
Pulcinella
[Recorded: 2/16/22; Engineers: Hear No Evil and Jim O'Hara; Producer: Sarah Wardrop]