New FUV Faves: Week of September 26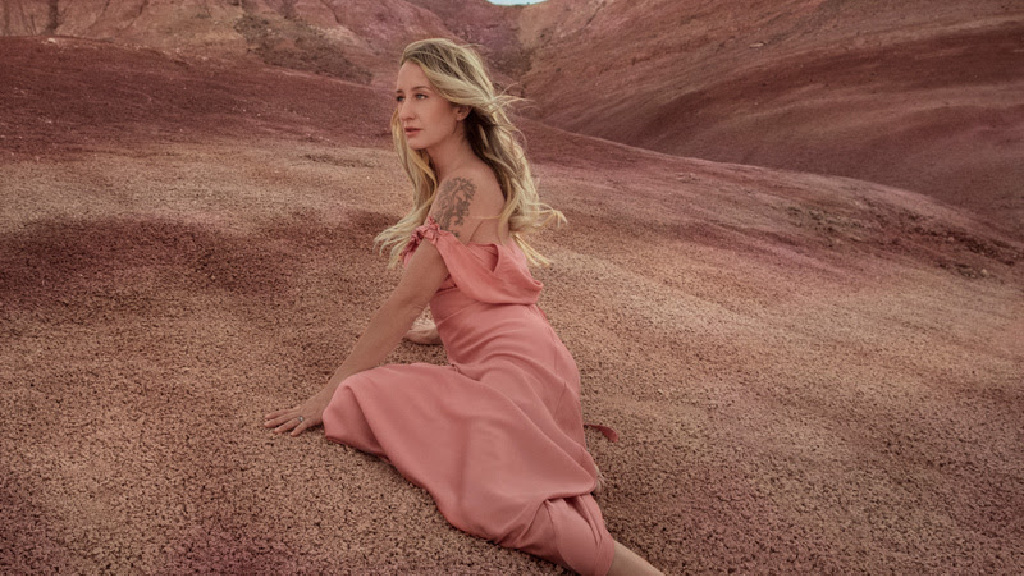 A snapshot of some of the new releases you'll hear on WFUV this week:
Alex G, "Runner"
Philadelphia-based singer and songwriter Alex G's ninth album, God Save the Animals, is another chapter in this prolific and experimental musician's lo fi journey. Born Alex Giannascoli and briefly recording as (Sandy) Alex G, his output has also included two EPs, a movie score, a live release, and a handful of notable collaborations, such as playing guitar on Frank Ocean's visual album Endless and 2016's Blonde.
For God Save the Animals, Alex G. partly found inspiration and maybe a doppelgänger in four-legged companions; a dog seems to narrate a line or two of the cryptic and breezy "Runner" ("They hit you with the rolled up magazine").  While animals aren't quite parading through the album like a biblical Noah's Ark, there are lyrics that touch on God, faith, and spirituality. In addition to his longtime collaborator, the violinist and vocalist Molly Germer, and Jessica Lea Mayfield, Alex G also recorded with his band — guitarist Samuel Acchione, drummer Tom Kelly, and bassist John Heywood— and leaned on over a half dozen engineers in Philadelphia, New Jersey, and upstate New York, including Unknown Mortal Orchestra bassist Jacob Portrait and Grammy-nominated Eric Bogacz. Alex G visited Studio A for an FUV Live session with Eric Holland back in 2019 later this fall, the Philly musician heads north for a three-night stand at Brooklyn Steel, November 10-12.
Margo Price, "Change of Heart"
Nashville's Margo Price, who appeared at Farm Aid 2022 on Saturday, September 24 (she's on the board of directors), has released a gritty, bluesy mantra, "Change of Heart," another track off of her fourth album, Strays, released January 13.  (An early teaser, the psychedelic groove "Been to the Mountain," was released earlier this year.) There's a trio of starry collaborators on this new album, produced by Price and Jonathan Wilson: Sharon Van Etten, Lucius, and Mike Campbell. Price also releases a memoir, called Maybe We'll Make It, on October 4; she writes frankly about some very dark times, from the death of her son, Ezra, to her own battles with alcohol — she got sober while writing the book.  On tour for much of the fall and winter, Price plays New York's Webster Hall on March 4.
Odesza featuring The Knocks, "Love Letter"
Odesza's Harrison Mills and Clayton Knight released, The Last Goodbye, their first album in five years, over the summer. It's been a solid decade since the debut of the Seattle-based duo's first album Summer's Gone — and they're now regular stadium and EDM fest draws; back in August, Odesza played two sold-out nights at Forest Hills Stadium.  There are soaring dance anthems galore populating The Last Goodbye, which spreads the club love with eclectic samples and collaborations with folks such as Bettye LaVette, MARO, and Julianna Barwick. For "Love Letter," the Odesza reached out to the New York's The Knocks, the duo of Ben "B-Roc" Ruttner and James "JPatt" Patterson, for this gritty, gospel-leaning anthem.  Odesza wrap their North American tour in San Francisco on October 1 and The Knocks x Cannons play The Great Hall at Avant Gardner in Brooklyn on October 13.
Sampa the Great featuring Angélique Kidjo, "Let Me Be Great"
Without question, one of the most exciting rappers recording today is Sampa Tembo, who records as Sampa the Great. Her extraordinary second album, As Above, So Below, came out earlier in September. The Zambian-born, Botswana-raised, and, for many years, Melbourne-based musician first achieved widespread acclaim after the release of her second mixtape, 2017's Birds and the Bee9, which won the 2018 Australian Music Prize. Her 2019 debut album, The Return, garnered more critical raves and won Tembo a second Australian Music Prize — the first musician to win the award twice in its entire 15-year history.
But she spoke openly of her dismay with the Australian record industry and systemic racism — notably during the ARIA Awards in 2019 and again in 2020.  For her second album, As Above, So Below, Sampa the Great moved back to Zambia to record over a period of two weeks, working with Zambian producer Mag44, as well as Powers Pleasant and Solomon Moy. Singing in both English and Bemba, Tembo dips into diaspora of influences, from Zamrock to nursery rhymes, and finds common ground with an array of collaborators — including her sister Mwangé, cousin Tio Nasan (who sings in Chewa), and Zambian rapper Chef 187 ("Never Forget"), the Zamrock band Witch, British rapper Kojey Radical ("IDGAF"), and Benin's Grammy-winning Angélique Kidjo ("Let Me Be Great").
Sampa the Great, who played SummerStage this past July at Herbert Von King Park in Bed-Stuy, wraps a support slot with Billie Eilish in Australia this week and embarks on a headlining road trip through Europe and the UK in October.