New FUV Faves: Week of October 17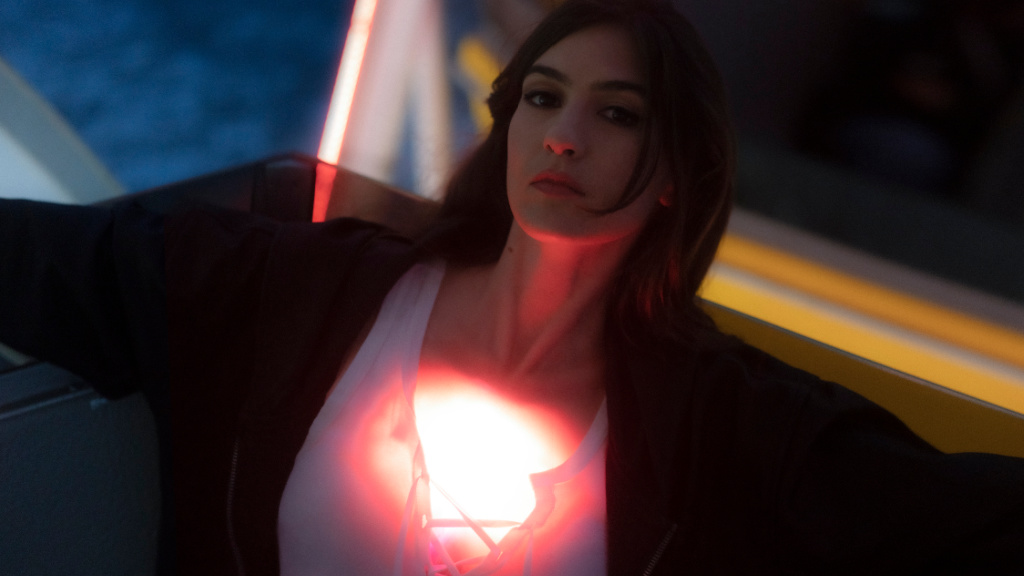 A snapshot of some of the new songs you'll hear this week:
Local Natives, "Just Before the Morning"
The Los Angeles band's live version of "Lemon," featuring Sharon Van Etten and from their 2020 EP Sour Lemon, landed on on last year's FUV Live 24. This past June, Local Natives released a double A-sided single. "Desert Snow" and "Hourglass." The quintet has been on their "Inside an Hourglass" tour this year (they were at New York's The Rooftop at Pier 17 in August) and now they've got another one-off release, the hazy, dreamy "Just Before the Morning." The song was recorded at three different studios in L.A: Valentine Recording Studio, 64Sound, and Sargent Recorders. 
In a statement, the band says that the track evolved out of "burst of creativity" after they'd reconnected. Could it be an early harbinger of a new album? Not sure, but the group's last album, Violet Street, came out nearly four years ago, in 2019.
Omar Apollo, "Evergreen"
Indiana singer and songwriter Omar Apollo (real name Omar Velasco) released his debut album, Ivory, back in April, and an expanded edition too, Ivory (Marfil). FUV is digging the beautiful "Evergreen" from his new album — not only has the track gone viral on TikTok, but he released a live take on the song, "Evergreen (You Didn't Deserve Me at All)" as part of a recent NPR Tiny Desk performance during NPR Music's Latinx Heritage Month, a point of honor for this fast-rising, bilingual artist of Mexican heritage. Omar was accompanied by a brass section for that very special set, and gave a mariachi spin to another song from Ivory, "En El Olvido."
Nominated for two Latin Grammys in 2021 for Record of the Year and Best Alternative Song for his collaboration with C Tangana on "Te Olvidaste," Omar has two shows at Brooklyn's Kings Theatre on November 26-27, one of the stops on his North American "Prototype Tour."
Say She She, "Prism"
Brooklyn's Say She She is led by Piya Malik, Sabrina Mileo Cunningham, and Nya Gazelle Brown. The group's latest single, "Prism," has glossy, Seventies-meets-Nineties groove, with hints of Sister Sledge and SWV. The Sister Sledge comparison makes some sense too —  on their website, Say She She explain that it's a tip of the hat to the great Nile Rodgers and Chic.
Say She She's debut album, also called Prism, was released on Karma Chief/Colemine Records in early October. The trio's evolution as friends and bandmates is a reminder that it's always nice to introduce yourself to your New York neighbors: Piya and Sabrina lived in the same old tenement building and they could overhear each other singing in their own tiny studio apartments — although they had very different night owl and lark schedules. Sabrina finally dropped by to ask Piya to perhaps not rehearse so loudly at 2 a.m. and a friendship was born. Nya, Piya's longtime friend, joined Say She She a few years later.
Say She She has a Brooklyn date in early November, embarks on a short West Coast tour thereafter, but they'll be back in New York by December.
The 1975, "I'm In Love With You"
Manchester's The 1975 is vying for another No. 1 album on the UK charts with Being Funny in a Foreign Language, released earlier this month. The Cheshire-born quartet, led by charismatic, outspoken frontman Matty Healy, has been around for 20 years, releasing their self-titled debut album in 2013.  Their fifth album, produced by Jack Antonoff, sticks with just 11 songs at 44 minutes (their shortest yet) — it follows two years after the group's far more excessive, eclectic 22-track Notes on a Conditional Form. "I'm In Love With You" fires on all of The 1975's pure-pop-savvy cylinders: it's exuberant, effortlessly catchy, and all about love.
Those postitive vibes have a personal spin too: Healy is sober and in a better place, after heading to rehab in 2018 to conquer heroin addiction. And he's confident about The 1975's place in British music history, as he told Apple Music's Zane Lowe:
"There is this Manchester pride thing, but at the beginning, you had the Buzzcocks, you had the Smiths, you had Stone Roses, you had Happy Mondays, you had Oasis, you had Doves, you had whatever," said Healy. "The reason that those bands were massive is because they didn't sound like anyone else. And they changed stuff. That's why they were celebrated. So after the Oasis, the Manchester Sound had been so established that people walking around dressing like Ian Brown in a parka were looking for the next obviously recognizable thing. I was a bit like, 'Well, nah, we are the next Manchester band because we're as new as The Smiths were.'"
Being Funny in a Foreign Language was recorded at at Peter Gabriel's Real World Studios in Wiltshire and Electric Lady Studios in New York.  There are local gigs coming up for The 1975, who'll be at Madison Square Garden on November 7 and Camden's Freedom Mortgage Pavilion on November 9.
The Arcs, "Keep on Dreamin"
When the indefatigable Dan Auerbach isn't producing for others — such as Yola, Marcus King, Son House, Hermanos Gutiérrez and many others – he's also still churning out music with The Black Keys (2022's Dropout Boogie) and now, The Arcs again after an eight-year hiatus. Auerbach and The Arcs will follow up their 2015 debut, Yours Dreamily, with Electrophonic Chronic, released January 27th. The album, produced by Auerbach and bandmate Leon Michaels, was recorded in 2018 before the passing of their bandmate Richard Swift.
"There are probably between 80 and 100 tracks that we laid down, because we just constantly recorded after we put out Yours, Dreamily," said Michaels in a statement. "It was so much fun to be in the studio once again, so we were just making music all the time. I think there was always a plan to make a follow-up record.
The album, recorded at Auerbach's Easy Eye Sound in Nashville, Electric Lady Studios in New York, the Diamond Mine in Long Island City, is wholly a tribute to Swift too. "It's a way for us to say goodbye to him, by revisiting him playing and laughing, singing," said Auerbach. "It was heavy at times, but I think it was really helpful to do it."
Revisit our 2015 FUV Live session with The Arcs.
Weyes Blood, "Grapevine"
Natalie Mering, who records as Weyes Blood, releases And in the Darkness, Hearts Aglow on November 18 via Sub Pop, the second album in a trilogy that Mering began with 2019's Titanic Rising. Mering, who produced this new album with Foxygen's Jaonathan Radio, also has an array of special guests on board the record, including Hand Habits' Meg Duffy, Oneohtrix Point Never's Daniel Lopatin, and Mary Lattimore. Along with the previously released "It's Not Just Me, It's Everybody," her new single "Grapevine" tackles what she calls "unresolved wounds and pain."
"Being in love doesn't necessarily mean being together," Mering explains in a press release. "Why else do so many love songs yearn for a connection?"
Weyes Blood will be connecting with fans, however, on an extensive 2023 North American tour, including a stop at Brooklyn Steel on March 3 and 4.