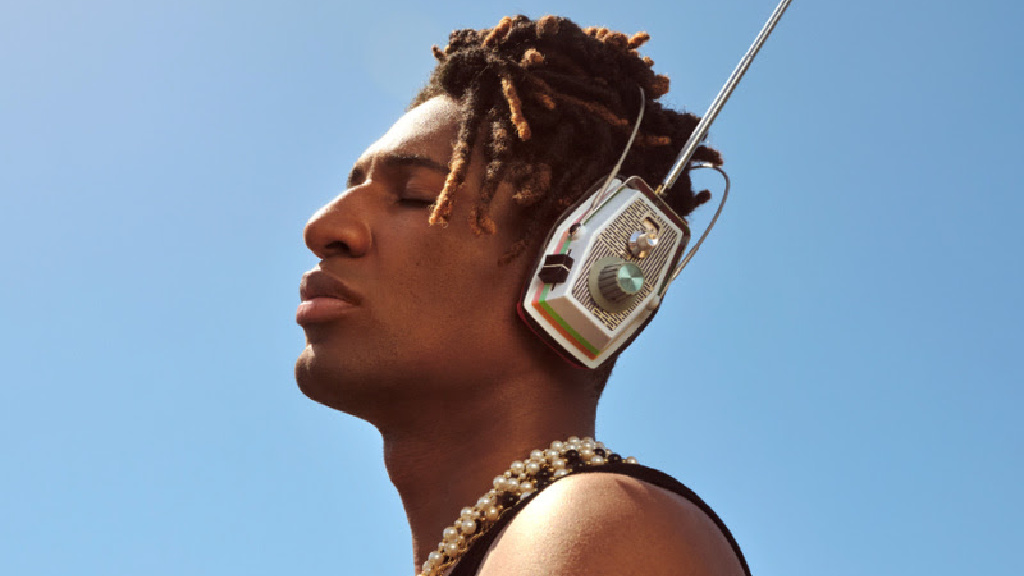 A snapshot of couple of the new songs you'll hear this week on FUV:
Jon Batiste, "Calling Your Name"
The 2022 Grammy awards were unforgettable for Jon Batiste. The revered New Orleans musician (and 2021 Oscar winner), who at the time was still the music director for "The Late Show with Stephen Colbert," won five Grammys, one of which was the big kahuna of Album of the Year for his 2021 release, We Are. Batiste, who was also dealing with some personal concerns (his wife, the writer Suleika Jaouad, has been undergoing cancer treatments), stepped aside from his Colbert obligations and instead chose to focus on his family and his own music.
The wait hasn't been too long: Batiste releases his next album, World Music Radio, on August 18 via Verve and its first single, "Calling Your Name," is a breezy number (which breezes by at just 1:57), with sweet summer vibes. The 21-track album itself will be an all-star affair too, with special guests that include Lana Del Rey on a bonus track called "Life Lesson" (Batiste appeared on two songs on her album, Did You Know There's a Tunnel Under Ocean Blvd), Lil Wayne, Kenny G, rapper and singer JID, Nigerian singer Fireboy DML, the South African duo Native Soul, British singer Leigh-Ann, Colombian singer Camilo, the South Korean group NewJeans, and singer, songwriter and producer Jon Bellion.
"I created this album with a feeling of liberation in my life and a renewed sense of exploration of my personhood, my craft and of the world around me unlike anything I had ever felt before," said Batiste in a statement. He'll be at the Newport Jazz Festival on August 5. If you never heard Jon's 2021 "8Track" episode with host Russ Borris, listen here.
Citizen Cope, "The Victory March"
A longtime friend of FUV (he headlined the 2019 High Line Bash and did a "Marquee Live at Home" in 2020), Citizen Cope's peace-seeking anthem "The Victory March" is the title track of forthcoming album, released July 28 on Cope's own Rainwater Recordings. An EP of the same name is out now. Cope, real name Clarence Greenwood, says that the album his way to "celebrate the gift of life and of knowledge,"
"You get on the road and you see how disconnected people are," says Cope.  "There's a lot of discontent out there—in most cases, rightfully so. People feel like they're not a part of something. We're just thrown into a pit against each other over commerce, more financial and economic differences than actual human differences, and we get confused… I felt like writing something positive, with more of a hopeful slant."