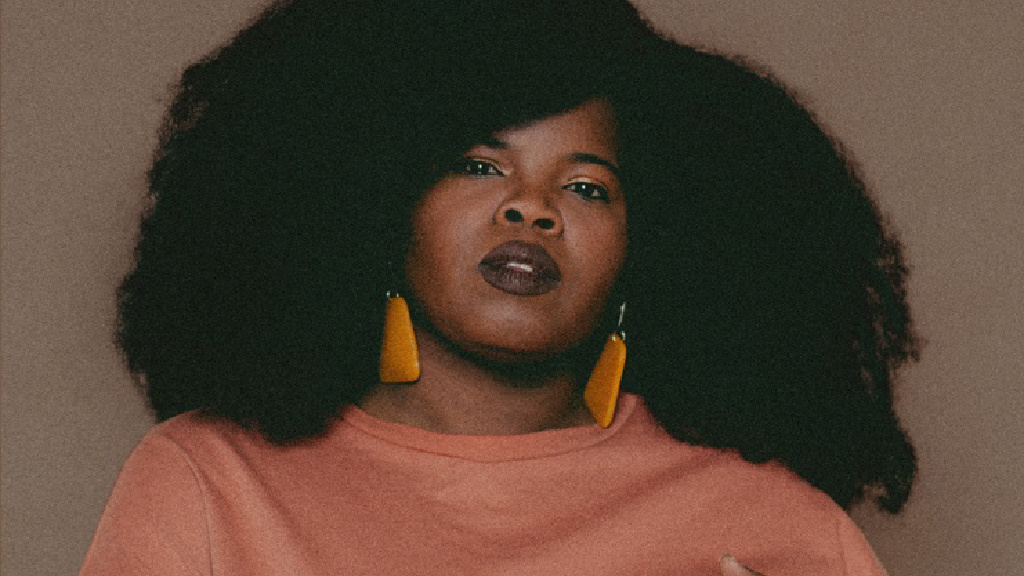 A snapshot of some of the new songs on FUV this week:
Danielle Ponder, "So Long"
New York's Danielle Ponder has managed to take on two difficult careers in tandem — as a defense attorney in Rochester's public defender's office (and later a diversity, equity and inclusion officer there) and as a professional musician. After years of giving back to her community (inspired by her brother's own struggle in the justice system), Ponder recently stepped away from the law to pursue music full time. In October, she released her debut album, Some of Us Are Brave, on the Future Classic label. Her towering single "So Long" showcases the very reason that Ponder was wise to run after her life's other passion — her incredible voice.
"I was going through a lot of personal s**t these past couple of years," said Ponder a press release, "lots of introspection and trying to understand my heart and find my footing in relationships. I write the songs I need to survive the situations I am in, and these are those songs. In their pure rawest forms, they are what provides me comfort. I can only hope that people who are experiencing some of the same things I have will also find that these are songs that will help them push through it. Through this album, I hope to become freer, less afraid to face the truth, and ultimately find my tribe, people who feel it, people who get it."
The album's title references a 1982 feminist anthology, All The Women Are White, All The Blacks Are Men, But Some Of Us Are Brave. which Ponder had read in law school. She told NPR Music that the anthology changed her life. "I really felt seen in that book," she said.
Ponder will be at Lincoln Center on February 24 and 25 for AFROPUNK's "Black HERSTORY Live," a  multidisciplinary experience of music, art, poetry, dance, and performance art celebrating Black women through history. Other performers include India.Arie, UMI, and Celisse.
Montell Fish, "Pretend Lovers"
Raised in Philadelphia, but based in Brooklyn, Montell Fish is currently in the thick of exploring grief through his songs. His new. seven-track EP, Her Love Still Haunts Me Like a Ghost, bridges his debut album of earlier this year, JAMIE, with his still-in-process second album, CHARLOTTE. A third full-length release, MARSHALL, will complete a trilogy that Fish says explores the emotions experienced in the throes of intense loss.
"JAMIE was centered around denial and isolation," explained the musician in a statement. "CHARLOTTE is more about anger, so the new EP is kind of a bridge between those emotions."
Fish, who began his career recording Christian music, told Hypebeast that the new EP gave him time to build a world around his second, forthcoming album.
"The sound of the next project is gonna be this more seductive, R&B-sounding kind of stuff," he described to Hypebeast. "That's why I felt the need to release this EP, just to show people that eventually a change is happening, so whenever it does happen, it's not as dramatic, you know?"
That fresh journey is evident in "Pretend Lovers," which pitches Fish's urgent falsetto against an spare, insistent groove.
This fall, Fish embarked on his "A Night with a Ghost tour," which included a stop at St. Ann & The Holy Trinity on November 3.
Shame, "Fingers of Steel"
The third album from South London's Shame, Food for Worms, won't be released until February 24 on Dead Oceans, but the band's first single from it, the jagged "Fingers of Steel," is a good sign of where the quintet is headed. Food for Worms is a swift followup to the group's second album, 2021's Drunk Tank Pink. They released their debut album, Songs of Praise, in 2018.
The video for "Fingers of Steel" shows off the group's cheeky side as does frontman Charlie Steen's description of it:  "Self-obsession, social media flagellation and death can all be seen in this Oscar-nominated performance. No one's ever done a video like this before and when you watch it, you'll see why. Think 'Casablanca,' but in color, and better."
Shame recorded Food for Worms live with producer Flood (U2, PJ Harvey, Depeche Mode, Nick Cave). In a press release, Steen dubbed the forthcoming album as "the Lamborghini of Shame records."
Shame will be touring North America next year with a show on May 14 at Warsaw. They co-headlined Brooklyn Steel with Viagra Boys on October 18.