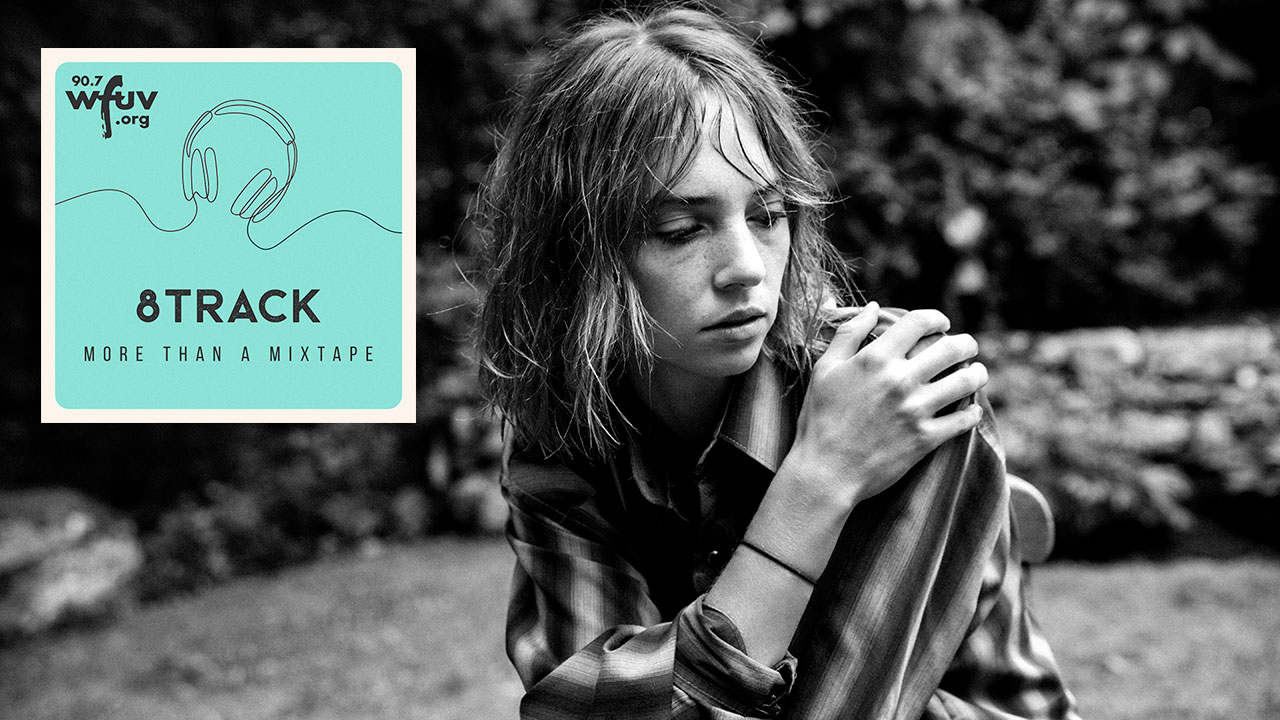 A mixtape or playlist has to sound great, but the best ones have meaning behind the songs. So "8Track" lets you hear you both. Hosted by WFUV's Russ Borris, "8Track" is more than a mixtape, it's a playlist conversation shaped around the music.
Maya Hawke is an actress and musician who recently released her second album, Moss. She also portrays Robin Buckley on the Netflix series "Stranger Things" and her other roles include an upcoming biopic about Leonard Bernstein, "Maestro," starring Bradley Cooper, and Wes Anderson's "Asteroid City."
For her "8Track" picks, Maya chose a theme of "songs that I wouldn't have found without my friends," and the music led us into a conversation about creativity and connections — between people as well as songs.
Featured Songs:
Nick Hakim - "Happen"
The Magnetic Fields - "Papa Was a Rodeo"
Bonnie "Prince" Billie, Harem Scarem, and Alex Neilson - "Wolf Among Us (Live)"
Anaïs Mitchell - "On Your Way (Felix Song)"
The Highwomen - "Crowded Table"
Joanna Sternberg - "Step Away"
Dan Reeder - "Maybe"
James Blake - "Say What You Will"
Listen in the player above, and for more episodes, subscribe to the "8Track" podcast.
[Recorded: 9/13/22; Engineer: Jim O'Hara; Producer: Sarah Wardrop; Theme music: Caroline Rose]