Marlon Williams: Five Essential John Prine Songs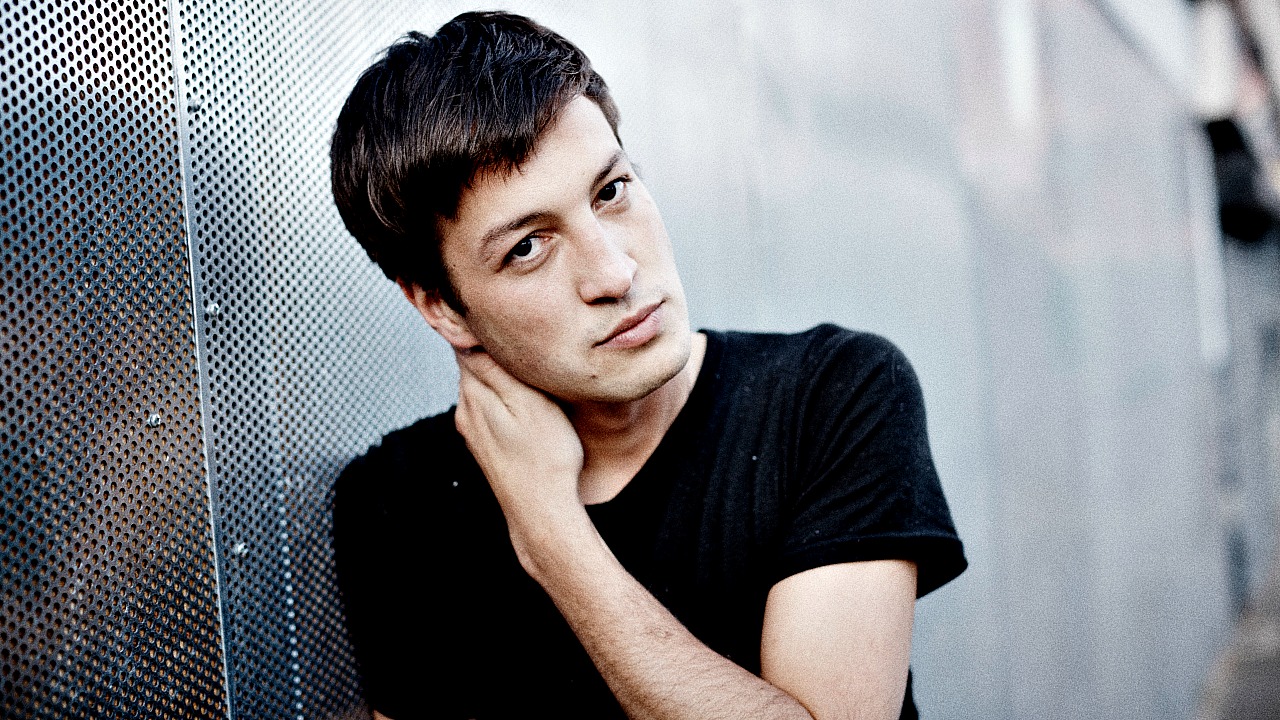 Over 8,300 miles separate Marlon Williams' hometown of Lyttelton, New Zealand from John Prine's current Nashville digs. But Williams, 27, has found a kindred spirit in the 71-year-old veteran musician despite that distance, geographically and across generations. Both men know exactly how to write a devastating, brokenhearted tune that digs deep into the soul, with poignancy and power.
Williams, who released his second album, Make Way for Love, in the winter of 2018, is having a very good year. He's nominated for New Zealand's APRA Silver Scroll Award in songwriting, and appears in the forthcoming remake of "A Star is Born," starring Lady Gaga and Bradley Cooper, in theaters on October 5. (Williams sings a duet with his friend Brandi Carlile in the film, a cover of Roy Orbison's "Oh, Pretty Woman.")
But it's the young songwriter's canny understanding of the legacy of forebears like Prine, Orbison, and Elvis Presley on tracks like "What's Chasing You" or "I Didn't Make a Plan" that gives him an eclectic range that is uplifted by the music he loves. You can hear it in Williams' cover of Prine's "The Speed of the Sound of Loneliness" with Pieta Brown. It's not nostalgia, but an euphoric grasp of what makes an Americana song great.
So when FUV reached out to Williams and asked if he might like to write about the talented Mr. Prine, he quickly agreed.
Marlon Williams: Five Essential John Prine Songs:
"Sam Stone," John Prine (1971)
"There's a hole in daddy's arm where all the money goes" begins the chorus of this devastating tale of the war vet who serves his country and comes home with "soldiers disease," a term first used when traumatised Civil War soldiers returned home and developed crippling morphine addictions. Prine really pulls no punches on this one, and when Sam Stone "pops his last balloon" alone, we're left as cold as any folk song could leave us.
"Hello in There," John Prine (1971)
Everyone knows there's nothing more touching than old people in love. Prine takes a soft narrative approach with this one, conjuring the sense of ennui that assumedly grows with age. The ultimate message of this song is a beseeching call for humanity, summed up in the almost Seussian last verse: "So if you're walking down the street sometime/And spot some hollow ancient eyes/Please don't just pass 'em by and stare/As if you didn't care, say, "Hello in there, hello."
"In Spite of Ourselves," In Spite of Ourselves (1999)
Prine released In Spite of Ourselves in 1999, his first after a won battle with throat cancer. It's a standout within the course of his career for being only comprised of duets with prominent female folk and country singers — and for Prine only penning one of the songs, the title track. It's a typical Prine number in its sardonic sweetness, but the chemistry between him and Iris DeMent, the way they work within and reinvent the trope of the country duet, makes this one of the most important moments in Prine's oeuvre.
"Christmas in Prison," Sweet Revenge (1973)
I'm a sucker for Christmas songs. Especially the grim ones. This song has such a simple, joyous melody that's juxtaposed with an awful story of a man trying to find a sense of holiday spirit whilst serving time, away from a loved one. The tagline, "Come to me, run to me, come to me now, I'm rolling my sweetheart, I'm flowing by God," for me has a dualistic meaning: it's both a human cry for a missed lover and a declaration of Christian acceptance.
"Angel from Montgomery," John Prine (1971)
The first time I heard this song was in my hometown, and throughout the course of the song, I fell in love with the girl who was singing it. If that's not music doing its work then I don't know what is. As usual, Prine looks for transcendence through the mundane and once again, he uses aging and the creeping passage of time as his vehicle. However this time, we're left with the impression that the protagonist feels older than she really is, caught in a black hole of domestic drudgery. The lines "How the hell can a person/Go to work in the morning/Come home in the evening/And have nothing to say" are classic, brutally direct Prine and makes this, for me, his greatest song.
- Marlon Williams
September 2018