Margaret Glaspy's Five Essential Joni Mitchell Songs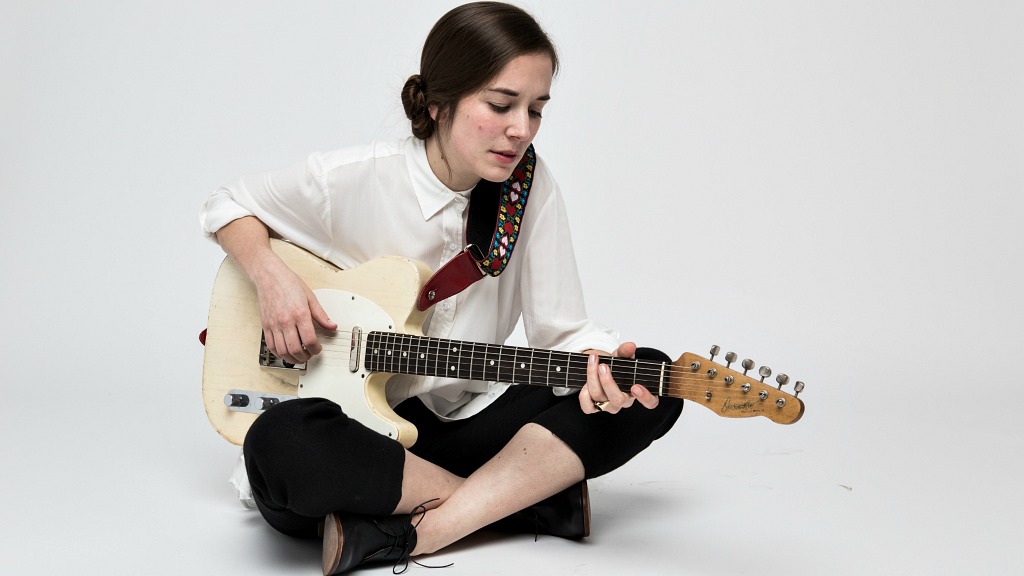 Margaret Glaspy's dynamic full-length debut, Emotions and Math, runs the gamut of temperamental highs and lows in just over a half hour. It's a thrilling joyride of sinewy rock and pretty, robust ballads: a tour de force introduction to this young songwriter and multi-instrumentalist from Red Bluff, California. She has been compared to Joni Mitchell by a handful of music critics and in truth, Mitchell's Blue has always stood out for Glaspy as an embodiment of great songwriting craft, especially as she shaped Emotions and Math.
So when FUV asked Glaspy, now based in New York, if she'd write about her "Five Essential Joni Mitchell Songs" for FUV Essentials, she quickly agreed, offering a deeper understanding of what Mitchell has meant to her, especially four tracks from Blue.
Margaret Glaspy's Five Essential Joni Mitchell Songs:
Joni Mitchell's music was my teddy bear as a child; it was to be trusted and I held fast to every word. My mom and sister both referred to her on a first name basis like she was an aunt or a best friend. As a little girl, she helped me paint a picture of a woman with a heart and mind and I always hark back to that image.
"A Case Of You," Blue (1971)
I could drink a case of you and I would still be on my feet.
This song has meant many different things to me in many different stages of my life and I know it will continue to do so.
"All I Want," Blue (1971)
All I really really want our love to do
Is to bring out the best in me and in you too.
Driving through the cuts and turns of Mount Lassen in Northern California, we'd lose ourselves in this song, my mom, sister and I, singing all the words at the top of our voice and trying our best to hit all the high notes.
"California," Blue (1971)
Oh make me feel good rock and roll band
I'm your biggest fan
California I'm coming home.
I was born and raised in Northern California and this has always felt like an anthem.
"My Old Man," Blue (1971)
But when he's gone
Me and them lonesome blues collide
The bed's too big
The fryin' pan's too wide.
My songwriter self has always been especially in awe of this song.
"Peoples Parties," Court and Spark (1974)
I'm just living on nerves and feelings
With a weak and a lazy mind
And then comin' to people's parties
Fumbling deaf dumb and blind.
For me, this song is New York City.
- Margaret Glaspy
July 2016