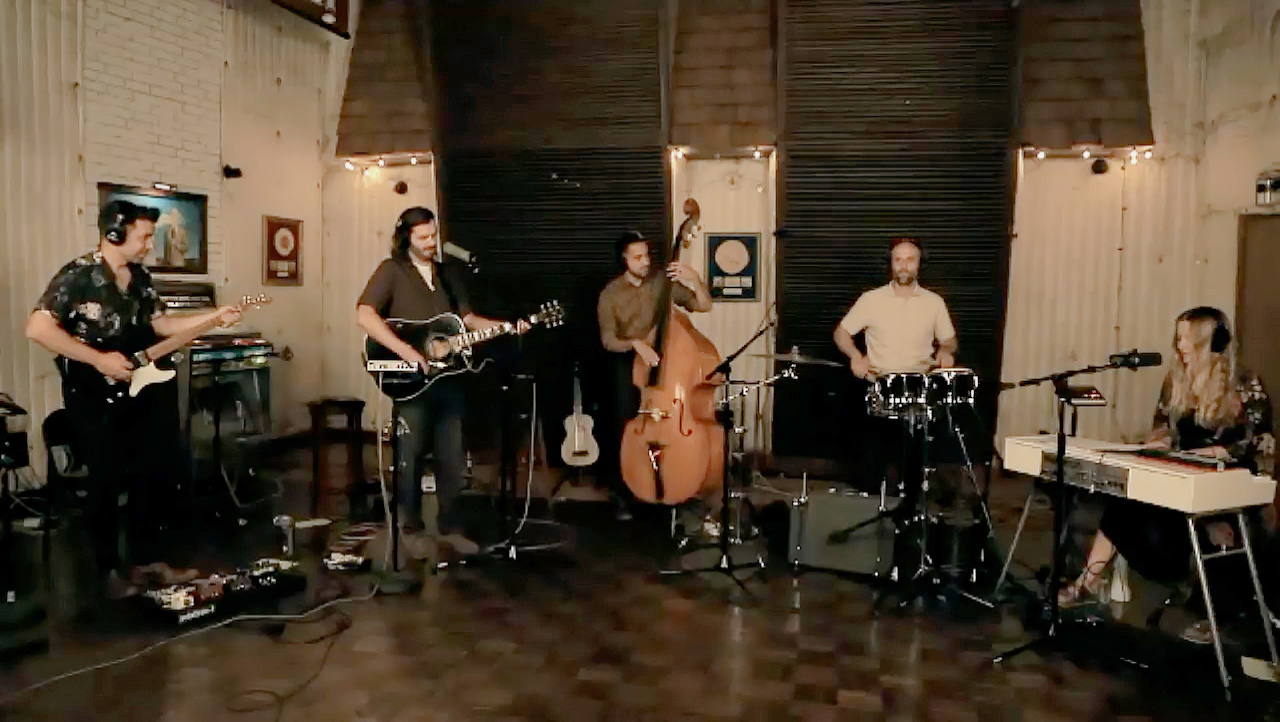 It was a great pleasure to reconnect with Lord Huron for this edition of "Marquee Live at Home." The L.A.-based band dialed in from its '70s era Whispering Pines Studios, which is actually the inspiration for the band's new concept album, Long Lost. This wildly inventive collection of songs brings to life a world of music, movies, and radio from an imagined past time when Whispering Pines was booming.
Frontman Ben Schneider told me about some of the characters he and his bandmates conjured up in these nostalgia-filled songs, like Tubbs Tarbell, Hefty Lefty, and Handsome Scott. He also talked a little bit about how his visual art melds with his music — including a series of paintings for this album — and the stew of influences, from classic country to Wu-Tang Clan, that feeds into Lord Huron's sound.
After our chat, Ben was joined by the rest of the band — Mark Barry, Miguel Briseño, Tom Renault, and Misty Boyce — for a beautiful performance of songs from Long Lost, and some older tunes too.
Setlist:
Not Dead Yet
Mine Forever
Meet Me in the City
La Belle Fleur Sauvage
I Lied
Ends of the Earth
[Recorded: 6/3/21]