The Lone Bellow: Five Essential Albums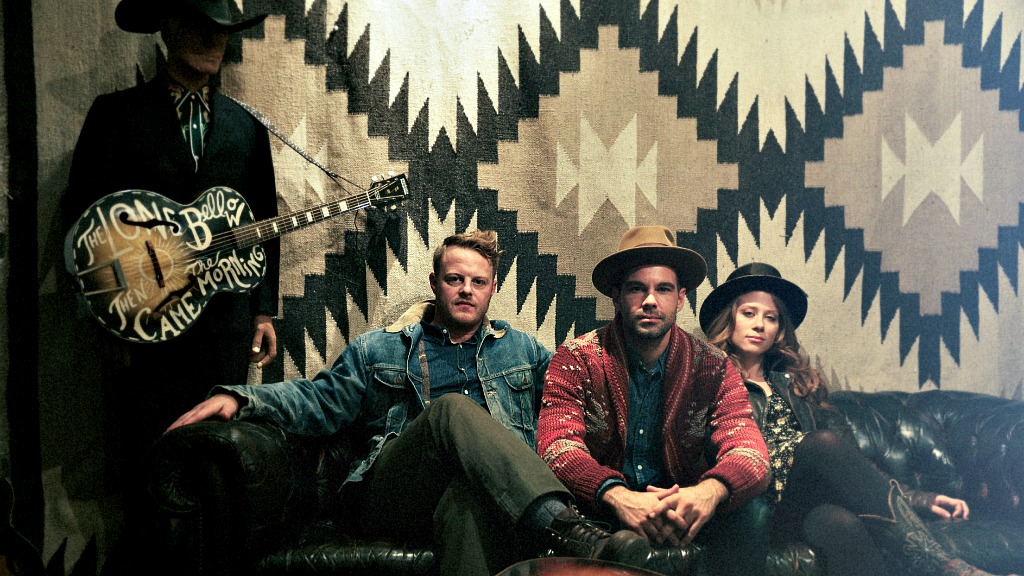 The Lone Bellow has been on the road through much of 2015 in support of the band's richly-drawn second album, Then Came The Morning. For that collection, released last winter, the Brooklyn trio smartly collaborated with producer Aaron Dessner of The National, digging more deeply into its textured and eclectic folk-rock roots, a clever and intimate amalgamation of urban angst and country ease. Bryce Dessner, Aaron's brother and bandmate, even pitched in arrangements for brass and strings as The Lone Bellow recorded the album.
The Lone Bellow's yearning, exquisitely arranged harmonies have always been the centerpiece of their work and on songs like "Marietta," "Fake Roses," or the album's gorgeous title track (check out their FUV performance below), the threesome's vocal might is potent and touching. They are longtime favorites of WFUV and you can check out The Lone Bellow's many sessions for the station.
Happily, Zach Williams, Kanene Doheney Pipkin, and Brian Elmquist will conclude their long tour of the States with two New York shows at Webster Hall on November 12 and 13. To mark their autumn homecoming, FUV asked Zach Williams if he'd write up his Five Essential Albums for WFUV and he did, looking back at his Southern roots, Manhattan memories, and the influence of The National.
Zach Williams' Five Essential Albums:
The Allman Brothers Band, At Fillmore East
I grew up a couple hours away from Macon, Georgia around my dad's brothers and friends who let me listen to this record with them on the way to a construction job. I was about 13 years old and the energy coming through that old truck's speakers hummed with a sense of mystery and joy. I remember telling myself that I want to be a part of something that felt and looked like the album cover when I grew up.
Van Morrison, Astral Weeks
When I was about 14, my cousins lived close enough to me that I could get there through a trail that I found on my bike. That summer we decided that we needed to pick through the entire attic full of family lore, case knives, sawed-off shotguns and my uncle's cassette tapes. Hundreds of them. We found this one, Astral Weeks, a few days into the search and immediately began memorizing "Sweet Thing." Our lives would never be the same again.
The National, Boxer
I had been living in New York City for a couple years. It happens to everyone. That moment you realize the city is capable of crippling you. I was walking down to the Meatpacking District to walk my wife home from her job. It was absolutely freezing that night. A couple days before, a buddy of mine left The Boxer on my desk at work. I still remember the sidewalk construction zone. That was in view when I first heard Matt's voice.
Patty Griffin, 1000 Kisses
Do you remember the first time you heard "Long black limousine, shiniest car I'd ever seen?" That was one of the first albums where I had to find out why on earth this person had written these beautiful songs.
Blake Mills, Heigh Ho
The space on this record. The dramatic crashes and beautiful harmonies. The timing of the vocals singing "seventh song on the record always makes me cry." It stopped me dead in my tracks. The first day I heard it, I was worried sick about something in the back of a cab on West Broadway. After the first song I could not for the life of me remember what I was worried about.
You can check out more of FUV's Five Essential Albums here.