John Prine: Holiday Cheer for FUV 2018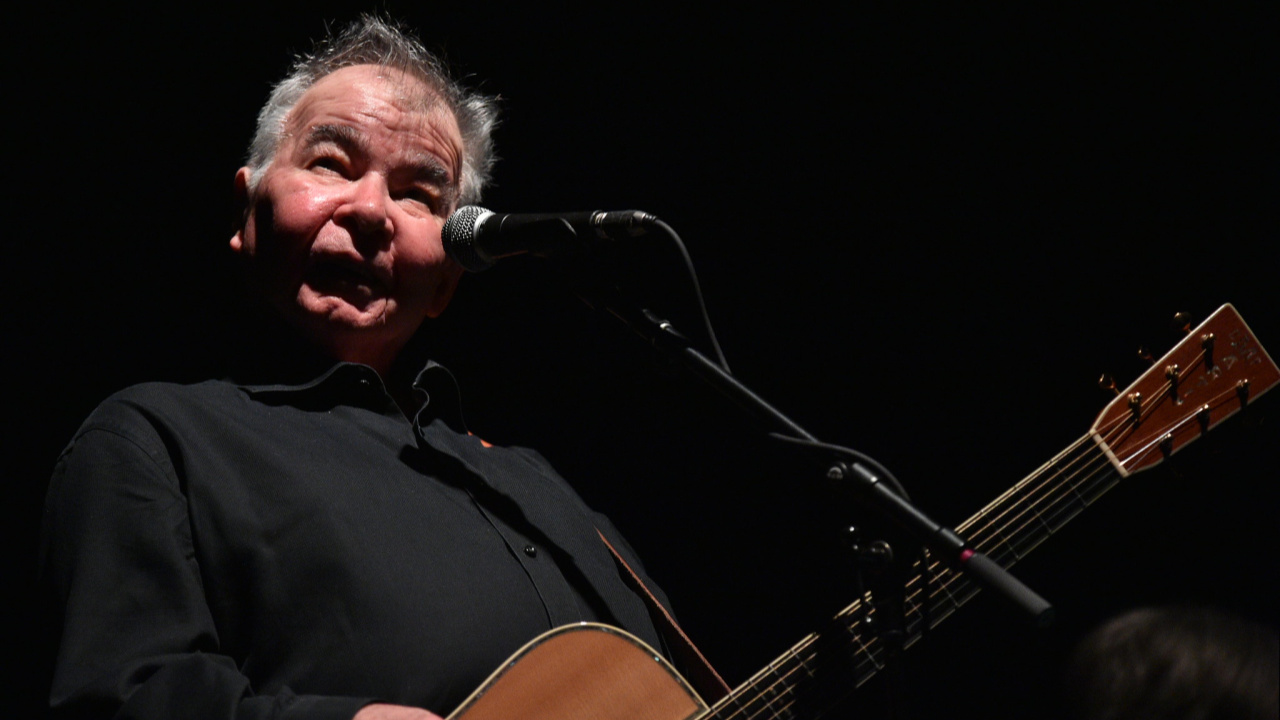 [Ed. Note: It's impossible to articulate how devastated we are at WFUV to learn of the passing of our beloved friend John Prine in Nashville on Tuesday evening, April 7, 2020 due to complications from Covid-19. He told wondrous stories, lifted our spirits, understood our grief, and gave us hope. We danced with him at Holiday Cheer for FUV in 2018 (in a performance we'll rebroadcast on WFUV on Wednesday, April 8 at 8 p.m. EDT). We loved John; he was part of the FUV family. We've lost one of our greatest songwriters and kindest souls.]
Fourteen years since the first Holiday Cheer for FUV benefit concert, the 2018 sold-out edition of the radio station's event, held on December 3 at New York's Beacon Theatre, was a transcendent evening with a Tennessee flair, thanks to three extraordinary sets from the Nashville-steeped John Prine, the Lone Bellow and Shannon Shaw. For those FUV listeners and members who were lucky enough to be in the audience, it was a transportive three hours of songs that touched upon solidarity, survival and the power of love and empathy.
It was after intermission when Rita Houston and Russ Borris introduced John Prine and his band. As Houston eloquently pointed out, the equation for a great Prine set was simple — be funny, tell the truth, stay true to your craft, and remember that meatloaf matters. The Beacon Theatre had just hosted Bob Dylan for a weeklong residency, so it was real rock 'n' roll heaven to see an equally brilliant Midwestern songwriter take command of the venue — but in that gentle and more approachable Prine way. There's nothing cryptic or abstruse about this sage storyteller. Dressed head-to-toe in solemn black, he beamed at the crowd as they cheered his entrance, and strummed an acoustic Martin guitar throughout his set: a troubadour of humane observations.
A photo of a gnarled, regal tree and its snaking branches served as the backdrop — a reference to Prine's latest album, 2018's The Tree of Forgiveness, and songs from it, like the elegiac "Summer's End" or the rollicking "Egg & Daughter Nite, Lincoln Nebraska 1967 (Crazy Bone)," for which the musician offered up a droll preamble that involved his wife, fishing trips, a boat, "bull**** stories," and a Nebraska roller rink.
Prine's set also traveled multiple chapters of his 50-year career, from the tragic tale of James Lewis and "Six O'Clock News" from Prine's 1971 eponymous debut to the swagger of "Ain't Hurtin' Nobody" from 1995's Lost Dogs + Mixed Blessings. Two of Prine's touring band members, bassist Dave Jacques and guitarist Jason Wilbur, have been playing with him since those Lost Dogs days.
Five songs from John Prine appeared in the set, each one a testament to the range of Prine's lyrical craft and humanity. "Hello in There," which Prine sweetly dedicated to Rita Houston and her late father, might be the most compassionate song ever written about aging, loss, and respect for the elderly. He also resurrected "Your Flag Decal Won't Get You Into Heaven Anymore," introducing the song, with a sly grin, as something he wrote in December 1968, "when I was three years old," for reasons that were quite clear in his youth.
"This was a protest song because we had a real jerk in the White House at the time," he puckishly explained of the song's ongoing relevance, fifty years later. "What a coincidence."
An encore of the new "When I Get to Heaven" and 1971's "Paradise," the latter which included Prine's pal Nathaniel Rateliff as a special guest, along with the Lone Bellow, Shannon Shaw and her band, and a few FUV DJs, was a very special way to end the evening, but the emotional high point of the night really arrived via "Lake Marie," the song that preceded the encore. The winding epic tale, from Lost Dogs, is a tapestry of folklore, marriage and murder; Prine offered it as a fulsome sacrement, a tribute to his own resilience as an artist, a two-time cancer survivor, and a man very aware of his own mortality. At the song's end, he began shuffle-stepping around the stage in a contained, joyful sway, and then pulled his guitar over his head, set it down, and truly danced, free and exultant. It was a beautiful moment that brought the audience to its feet, cheering him on.
Setlist:
"Picture Show"
"Six O'Clock News"
"Knockin' On Your Screen Door"
"Bruised Orange"
"Your Flag Decal Won't Get You Into Heaven Anymore"
"Caravan of Fools"
"Crooked Piece of Time"
"Egg & Daughter Nite, Lincoln Nebraska 1967 (Crazy Bone)"
"Grandpa Was a Carpenter"
"Hello in There"
"Summer's End"
"I Have Met My Love Today"
"Ain't Hurtin' Nobody"
"Angel from Montgomery"
"Lake Marie"
Encore:
"When I Get to Heaven"
"Paradise" (featuring Nathaniel Rateliff, the Lone Bellow, Shannon Shaw and friends)
[Recorded: 12/3/18]
Special thanks to MSG Entertainment and The Beacon Theatre.