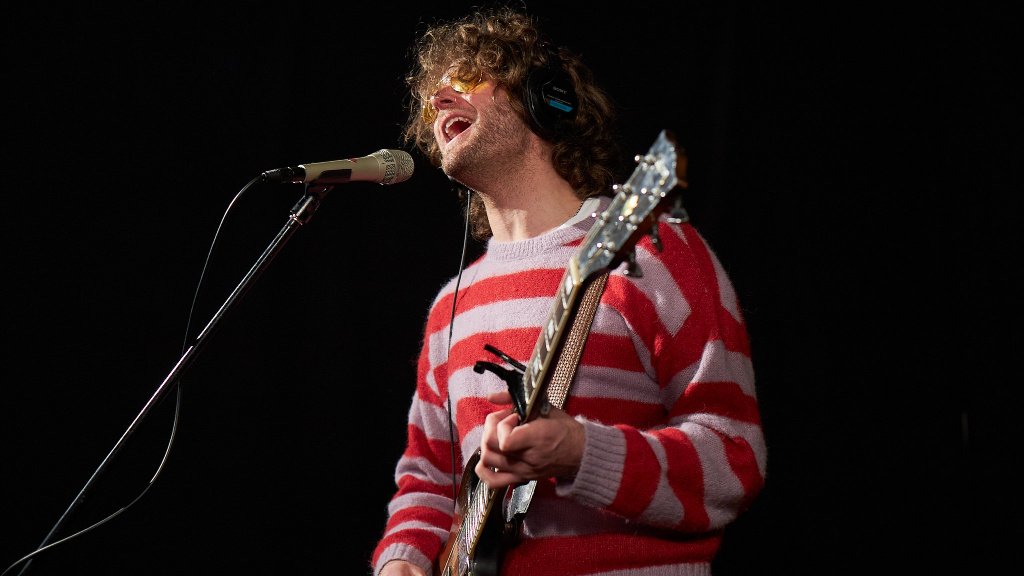 After Joe P's band Deal Casino disbanded at the start of the pandemic, the Asbury Park, New Jersey musician started experimenting with making music on his own.
He began uploading his new material on TikTok and his songs started gaining traction very quickly. Within months he had over 300,000 followers and millions of views on his videos. He got picked up by a label and released his solo debut, Emily Can't Sing — the song "Off My Mind," from that record, was a "New FUV Fave."
Joe P is back with a new EP,  French Blonde, and a short horror film too, called "If We Run." I spoke with him about both of these projects and he performed live music too.
See photos from the session here.
[Recorded on 12/8/22; engineered by Jim O'Hara, produced by José Ozoria]