George Harrison and The Beatles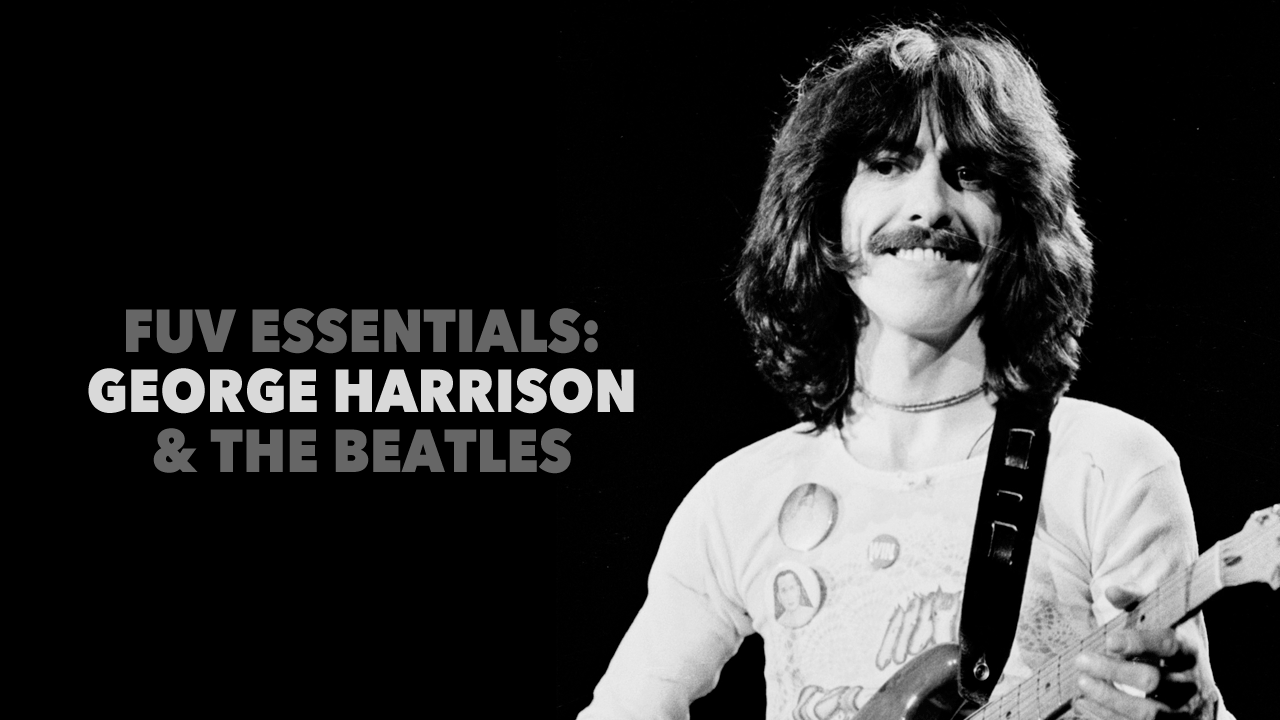 After the Beatles broke up in April of 1970, Harrison released his masterful triple album, All Things Must Pass, in November of that year signaling that that so-called "quiet" Beatle was likely the most underestimated songwriter of the quartet. Co-produced by Harrison and Phil Spector and delivering hit singles like "My Sweet Lord," "What is Life," and "Isn't It a Pity," (the latter apparently passed over as a Beatles track), Harrison shaped his solo career swiftly out of the gate.
Curiously, he settled most easily into the folk rock sound of the Seventies, spurred on by Bob Dylan (who cowrote "I'd Have You Anytime") and the Band. Harrison's spiritual and philanthropic journey was tightly woven in his music, from the charitable efforts of 1971's Concert for Bangladesh, recorded at New York's Madison Square Garden and released as a triple album that won the Grammy as Album of the Year, and 1973's Living the Material World, which again floated to the top of the album charts. The Dark Horse tour in North America and eventual 1974 album was a stumble — Harrison's vocal strain was notable. But he went on to release albums that embraced his love of Eastern philosophy and cheeky humor too, like Thirty Three & 1/3 (and it's quirky video for "Crackerbox Palace") and Somewhere in England. A five-year hiatus in the Eighties led to a blossoming of two major albums, the release of 1987's Cloud Nine, with his good friend Jeff Lynne co-producing, and 1988's Traveling Wilburys Vol. 1, joined by Lynne, Dylan, Tom Petty, and Roy Orbison.
In fact, it's Harrison's wicked sense of humor — and love of Monty Python — that led to his most notable second act, beyond music: as a film producer. He co-created HandMade Films to give the Pythons' an avenue to release the irreverent "Life of Brian" (he famously mortgaged his house) and the company would go on to finance some of the most notable films of British cinema: "Mona Lisa," "Withnail and I," "The Long Good Friday," and "Time Bandits." There were some crushing failures too (the Madonna-Sean Penn vehicle, "Shanghai Surprise," comes brutally to mind),  and by 1991, HandMade Films sputtered to an end before being sold to Paragon Entertainmen in 1994.
Harrison blamed his throat cancer diagnosis in 1997 entirely on being a former smoker. While still undergoing treatment in late December 1999, he was attacked and stabbed in the chest at his Henley-on-Thames home by an intruder; a terrifying coda to Lennon's assassination 19 years earlier. Harrison's son Dhani believes that the attack weakened his father physically as the cancer spread to George's lungs. The elder Harrison remained mostly silent about his health to the public, but traveled to the States for treatment . He passed away on November 29, 2001 in a Los Angeles hospital.
In 2002, Harrison's dear friend Eric Clapton organized the Concert for George at Royal Albert Hall with a dizzying roster of guests, including Harrison's former bandmates McCartney and Starr. A nearly four-hour Martin Scorsese documentary on Harrison's life, called "George Harrison: Living in the Material World" was released in 2011.