Genesis Owusu: Five Essential Albums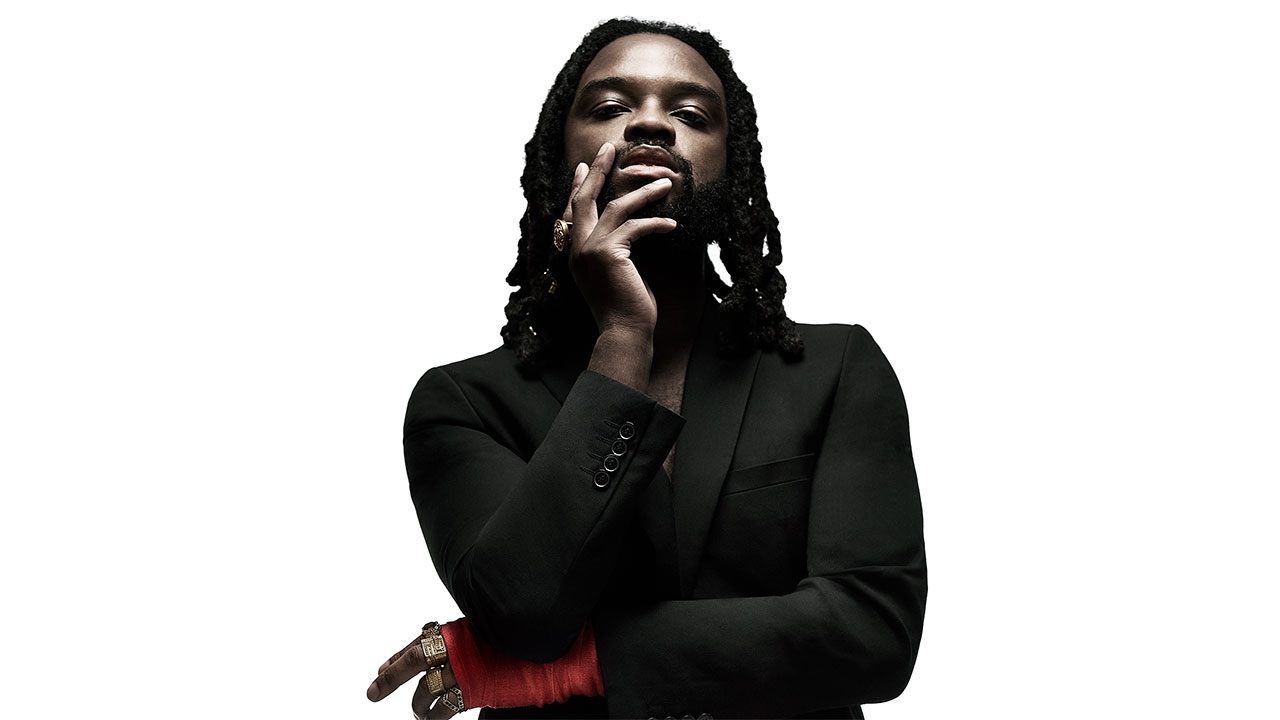 As FUV honors music pioneers over the next month, we also reached out to a new generation of rising artists and innovators to discuss the "Five Essential Albums" that have guided them creatively and personally.
Ghanaian-Australian singer and rapper Kofi Owusu-Ansah, who records as Genesis Owusu, released his critically-lauded, genre-fluid debut album, Smiling with No Teeth, last year, and made Australian music history with the first hip-hop release to ever win the ARIA Award for Album of the Year, that country's equivalent of a Grammy.
His irresistible hit "Gold Chains," Owusu's slinky confluence of tender falsetto and urgently lyrical flows, even landed on President Barack Obama's 2021 playlist. In early 2022, Owusu made his U.S. television debut, performing that song on "The Late Show with Stephen Colbert."
Genesis is one of hip-hop's most exciting young artists, and we asked him to write about five pioneering albums that have shaped him:
Genesis Owusu: Five Essential Albums:
N.E.R.D., In Search Of...
A huge centerpiece in the DNA of what I do musically. Why was rap/R&B pretty boi producer Pharrell fronting a rock band with anime/skater stylings? And why did it work so well? Boundary-breaking, culture-shaking stuff.
Madvillain, Madvillainy
One of the biggest reasons I was able to get comfortable and confident rapping was because there was a period where all the verses I wrote were trying to emulate MF Doom. The way he put words together was ridiculous, and backed by Madlib beats, the music was otherworldly. This was also one of my first and favorite concept albums, and now I don't think I want to put out an album that isn't a concept album.
OutKast, The Love Below
Speakerboxxx was amazing, and the combination of the two albums (2003's Speakerboxxx/The Love Below) was incredible in itself, but it was definitely The Love Below that had the serious grip on me. We already knew André 3000 was a weirdo genius at that point, but on this album, he was really letting the freak flag fly, and there's nothing more liberating to listen to than that.
Kanye West, My Beautiful Dark Twisted Fantasy
If aliens came down to Earth and asked for the perfect album, I'd give them this. I could go on about the music, but my favorite thing about this album was how all the other elements seemed just as important as the music itself; the rollout, the artwork, the lore. Genius. It was my favourite album ever for a long time, until it was dethroned by...
Kendrick Lamar, To Pimp a Butterfly
My favorite album ever. I was in year 12 (high school senior) when this came out, and I studied it harder than anything I studied in school that year.
- Genesis Owusu
January 2022