FUV's Astoria Garden Party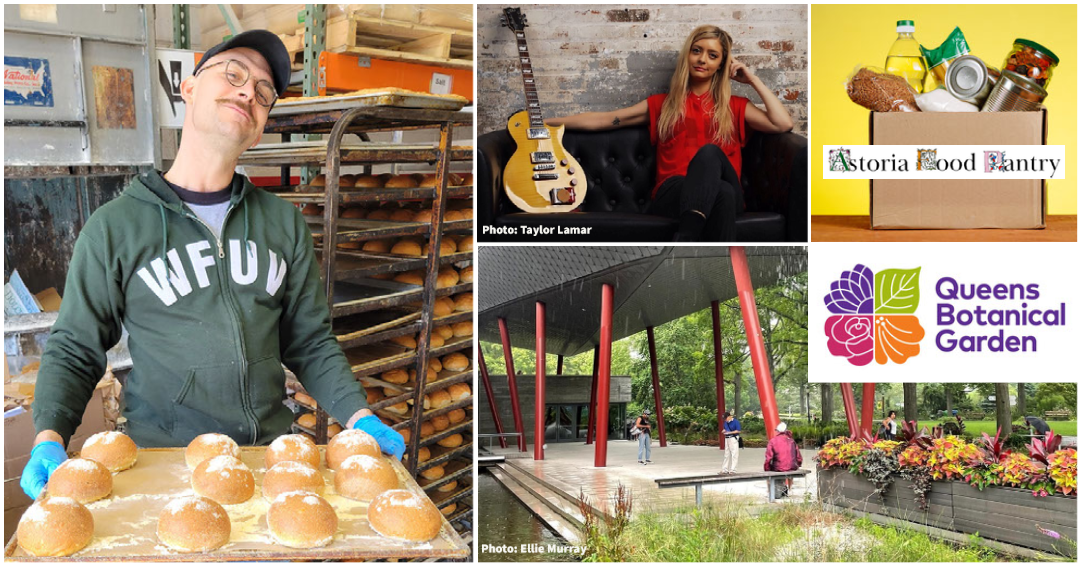 A Garden Party to benefit the Astoria Food Pantry
Queens Botanical Garden, Flushing, NY
Sunday, March 5, 12-4pm
Live Music - Giveaways - Activities - Fun stuff for all ages
Join WFUV host Benham Jones and friends from WFUV, the Queens Botanical Garden, and The Astoria Food Pantry as we take a break from the winter doldrums with a music-filled garden party! Come and connect with friends, music lovers, and nature to lift your spirits and the spirits of others. Help us collect food and donations to make a difference so that Queens families in need won't be left behind.
Benham has been a part of the Astoria Food Pantry since its start at the beginning of the pandemic, and has not stopped working since! What started as a way to help neighbors in a time of crisis has become an ongoing mission to serve the community as additional challenges make food insecurity an ongoing issue for so many.
WFUV host Alisa Ali will host a live music performance by Lily Mao in the garden's Helen M. Marshall Auditorium. A vibrant singer, songwriter, and musician, Lily has been a featured artist on "NY Slice", WFUV's weekday feature that puts the spotlight on local artists.
Attendees are also invited to join Queens Botanical Garden staff for guided tours, tea making with ingredients from the QBG farm, botanically-inspired musical instrument crafts, basil planting, and storytime for kids. Or, just stroll around this urban oasis where people, plants, and cultures are celebrated through inspiring gardens, innovative educational programs, and real-world applications of environmental stewardship.
Don't miss this special event to join WFUV hosts and friends enjoying activities, giveaways, and music that makes our world a better place. Plus, get a chance to win a pair of tickets for a live concert this summer at Forest Hills Stadium.
Food and beverages will be available for purchase on site. For directions and parking info and rates, visit queensbotanical.org.
In lieu of admission fees, please bring non-perishable food and household items to donate for Astoria Food Pantry. (High need items include: cereal, oatmeal, canned tuna, cooking oil, ground/instant coffee, diapers, baby wipes and menstrual pads.)
RSVP: Click here to register for this event