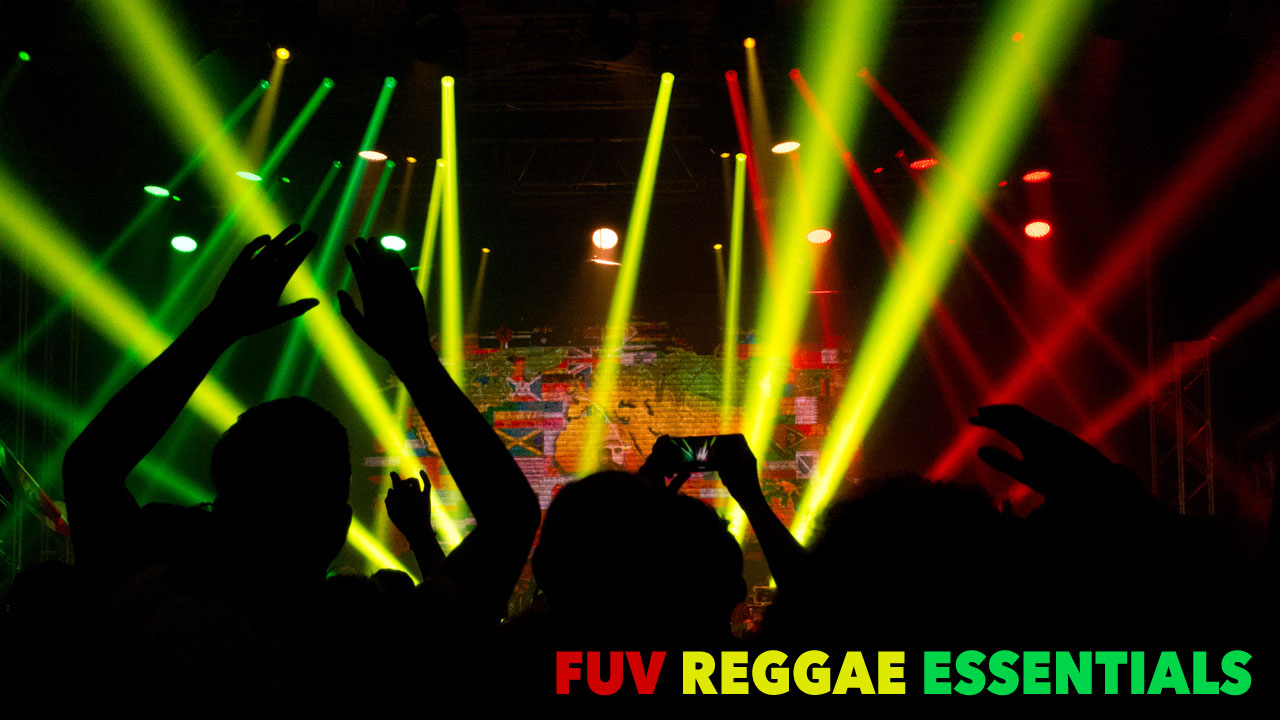 From the mighty dub lyricism of Linton Kwesi Johnson to the magnetic female empowerment of Etana, reggae artists have long lifted and motivated listeners with potent perspectives on resistance, romance, and redemption.
Reggae was a child of the Sixties, a supernova born of mento, jazz, ska and rock steady and more — Toots and the Maytals' 1968 single, "Do the Reggay" even gave the euphoric music its name. As reggae has expanded and split into varying subgenres — like lovers rock, dancehall, or ragga — it remains an exhilarating, ever-mutable expression of freedom and resilience.
Jamaica is certainly at the heart of of reggae's history and culture and its greatest superstars hailed from the island — Bob Marley, Peter Tosh, Jimmy Cliff, Marcia Griffiths, Rita Marley, Lee "Scratch" Perry and scores more. The influential British label Trojan Records, an early, barrier-breaking supporter of reggae in the U.K., with a starry roster that included Perry, Cliff and the late Desmond Dekker, just marked its 50th anniversary this summer.
But while reggae has evolved over the past five decades into a global titan of rhythm and poetry, stretching from Mexico to New Zealand to the Ivory Coast, it still fights for the space it deserves on mainstream American radio. Back in the Seventies, listeners were more apt to hear rock 'n' roll covers or interpretations of reggae hits and grooves via Eric Clapton (Marley's "I Shot the Sheriff"), the Clash (Toots and the Maytals' "Pressure Drop"), or the Police ("Walking on the Moon") than the original artists. Although there have been innumerable collaborations between reggae artists and rock, hip hop and pop musicians like Massive Attack and Horace Andy, Nas and Damian Marley, Sting and Shaggy, or No Doubt and Lady Saw — some far better than others — reggae artists still strive for a more prominent mooring of their own.
Contemporary reggae musicians like Protoje do look to a more progressive future for a younger generation. "It's not some resort music that people drink piña coladas to," he said in a recent Rolling Stone interview, discussing the genre's roots revival in 2018. "I don't want to be pigeonholed. Reggae and hip-hop have a close background together, and I like to dance in between those."
All day, on Friday, August 24, the FUV DJs will be dancing between the many eras of reggae, returning to vintage anthems, revered classics, and looking ahead to fresh sounds as we celebrate Jamaica's most exuberant export as an FUV Essentials (Bob Marley was one of our early FUV Essentials too).
In addition, at 5 p.m. today, FUV will broadcast Toots and the Maytals' set from the 2018 Newport Folk Festival. Following that, at 6, reggae DJ Amy "Night Nurse" Wachtel will guest host for Rita Houston's "The Whole Wide World." For three hours, Wachtel will dig into her vinyl crates for classics, rare cuts and deep reggae tracks. She has a biweekly Friday morning reggae show, "Rockers Arena," which airs on WPKN-FM out of Bridgeport, Connecticut.
To celebrate FUV's Reggae Essentials, the DJs have chosen their own personal favorites of some of reggae's most legendary tracks:
FUV's Reggae Essentials:
Skip down to: Rita Houston | Corny O'Connell | Carmel Holt | Dennis Elsas | Alisa Ali | Darren DeVivo | Russ Borris | Eric Holland | Paul Cavalconte | Don McGee | Kara Manning | Amy "Night Nurse" Wachtel
Rita Houston
FUV Program Director and Host of The Whole Wide World

Rita Marley, "Who Feels It Knows It," Who Feels It Knows It (1981)
Rita Marley deserves her own spot in the reggae pantheon for her smooth lead vocals and trademark positivity especially in this song.
Corny O'Connell
FUV Morning Host
Marcia Griffiths, "The First Time Ever I Saw Your Face," Play Me Sweet and Nice (1974)
Ewan MacColl wrote "The First Time Ever I Saw Your Face" as a folk song in 1957. Roberta Flack took it to #1 on the charts in 1972. Then Marcia Griffiths (later of Bob Marley's I-Threes) recorded this captivating reggae version in 1974.
Carmel Holt
Assistant Music Director, FUV Midday and Saturday Morning Host
Toots and the Maytals "Do The Reggay," single (1968)
Although not as commercially successful as their Kingston, Jamaica peers, Bob Marley & the Wailers, it could be argued that Toots and the Maytals had a major hand in laying the groundwork for the international popularity of reggae that came in the Seventies. Case in point, a song that is credited for naming the genre, "Do The Reggay,"  released as a single 50 years ago in 1968. Talk about an essential reggae track! I've always loved late '60s/early '70s reggae, when it was just at the turning point from ska, and Toots' raspy, soulful voice is a favorite.
Dennis Elsas
FUV Afternoon Host
Peter Tosh with Mick Jagger, "(You Gotta Walk and) Don't Look Back," Bush Doctor (1978)
Reggae icon teams up with a rock superstar and the result is a surprising cover of a Temptations song.
Alisa Ali
FUV Evening Host
Sister Nancy, "Bam Bam," One, Two (1982)
The groove of this song, a sample of Ansell Collins' "Stalag 17" from 1974, moves like a beckoning finger, but it is Sister Nancy's entrancing vocals that really grab hold of you. This dancehall classic has been woven into many other songs since its original release in 1982.  Sadly, Sister Nancy has not always received the credit she deserves for it.
Darren DeVivo
FUV Night Host
Junior Murvin "Police And Thieves," Police and Thieves (1977)
Junior Murvin's commentary on civil unrest and violence in the streets rings as true today as in 1976 when it was first released. Written by Murvin and producer Lee Perry, and recorded at Perry's Black Ark Studios, "Police And Thieves" received wider exposure when with was covered by the Clash in 1977.
Russ Borris
Music Director, Host of The Alternate Side and FUV Saturday Midday
The Paragons, "The Tide is High," On the Beach (1967)
While Blondie famously made "The Tide is High" their own, it was the vocal trio The Paragons who first recorded the song. Like most of us, the Blondie version is the first one I heard, but there's something so special and seminal about the original, written by band member John Holt. The Paragons may not be the most famous name in the history of reggae, but the genre's story could not be written without them.
Eric Holland
Overnight Host
Gregory Isaacs, "Night Nurse," Night Nurse (1982)
Whether addressing affairs of conscience or those of the heart, Gregory Isaacs' vocals lifted him above earthbound contemporaries and placed him in the rarefied air of elite and essential reggae singers. The aptly dubbed "Cool Ruler" recorded prodigiously from the mid-Seventies until his death in 2010, but the natural place to wade in is the title track of Night Nurse, the 1982 release on Mango Records that gave Isaacs an international audience. His intimate easy-skanking is a pillar of lovers rock and still plays like rays of Jamaican sunshine.
Kara Manning
Host of UKNY
Althea and Donna, "Uptown Top Ranking," Uptown Top Ranking (1978)
Back in 1978, Jamaican teenagers Althea Forrest, 17, and Donna Reid, 18, had the heady experience of watching their sunny, strutting single "Uptown Top Ranking" (originally released in 1977) zip to the top of the British pop chart after early support from BBC Radio 1's John Peel. An answer to DJ Trinity's "Three Piece Suit," there are two different mixes — the gentler groove of their album version and the brighter swagger of the single. To this day, "Uptown Top Ranking" sends me directly back to a happy memory of drifting through Brixton's street market, overhearing Althea and Donna croon "Love is all I bring" via a record seller's tinny speakers.
Don McGee
Host of Mixed Bag
Jimmy Cliff, "The Harder They Come," The Harder They Come (1972)
I'm pretty sure this is the first reggae record I ever heard. The rhythm was so different — mesmerizing — like nothing I'd ever heard. The lyric, defiant and hopeful at the same time, still makes me optimistic. Even today.
Paul Cavalconte
Host of Cavalcade and FUV Music Host
Desmond Dekker, "Isrealites," The Isrealites (1969)
Although Millie Small was technically the first Jamaican artist to bring the ska to the top of the US/UK pop charts, her song choice, "My Boy Lollipop," was a cover of an American doo-wop hit. Desmond Dekker's "Isrealites" was the first self-penned, genuinely Jamaican Top 10 hit and closer to the roots-rock reggae feel that Bob Marley and Jimmy Cliff would perfect. The much-admired song has been interpreted by many, including these actual Israeli "Israelites."
Amy "Night Nurse" Wachtel
Guest Reggae Essentials DJ
Steel Pulse, "Ravers," True Democracy (1982)
The 1982 album True Democracy, released by UK-based reggae ambassadors and worldwide Rasta freedom fighters, Steel Pulse, is one of the most perfect albums. and "Ravers," from that release, is one of my all time favorite tracks. It's an infectious, bubbling reggae anthem, equal part roots and pop. Steel Pulse have been singing, recording, and touring together since the mid-Seventies. They caught a big break in 1978 when they opened for Bob Marley on part of his European tour. Also, along with bands like the Clash, XTC, and X-Ray Spex, Pulse were early supporters and activists for the Rock Against Racism campaign. Founding member, lead singer, and songwriter David Hinds has one of the most recognizable voices in the genre.
Listen
#FUVEssentials: Reggae (Spotify playlist compiled by WFUV DJs)