FUV Live At CMJ 2015: Martin Courtney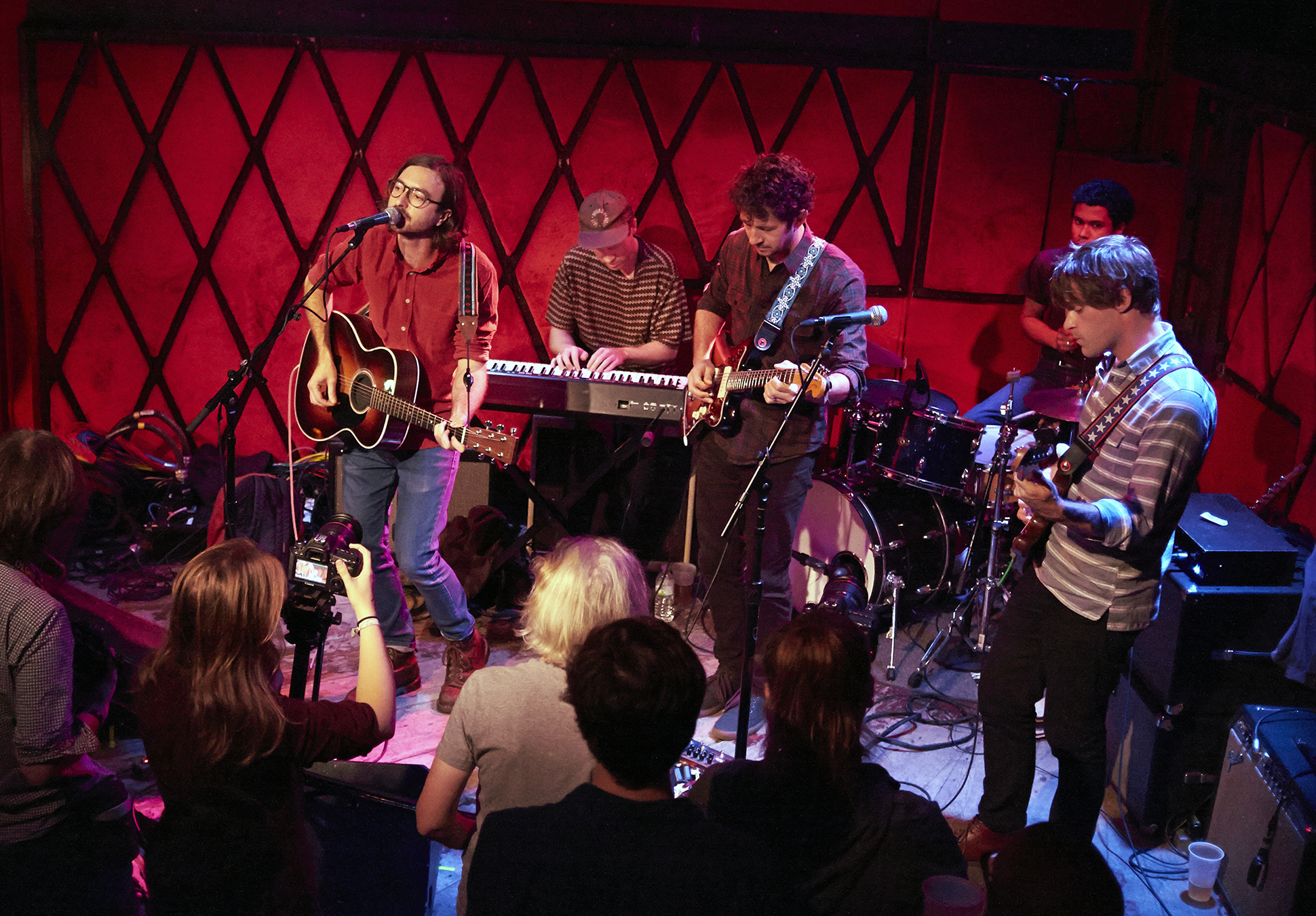 We've been enjoying Martin Courtney's music since 2009, through his work with the band Real Estate. This year, he steps out with his solo debut, Many Moons, and he treated us to a preview of the new songs at our FUV Live at CMJ showcase at Rockwood Music Hall.
Like Real Estate's songs, Courtney's solo material is filled with melodic guitar lines which have a very warm feel. I was wondering if he would play any Real Estate songs during the set, but he didn't. He did, however, cover Pavement's song "Major Leagues," and as he played it, I wondered why I'd never made the connection between Martin Courtney and Stephen Malkmus before. They both have such a great a knack for songwriting and melody.
Courtney's band, which included Matt Kallman from Real Estate on keyboard and and Jarvis Tavaniere from Woods on bass, sounded amazing and it was apparently only the second show they've ever played together. I guess you can't go wrong with talent like that. I was very impressed with this performance, and I am so glad we have it recorded so that we can listen to it again.
You can follow Martin Courtney on Facebook and Twitter, and listen to his FUV Live at CMJ performance below.
Setlist
"Northern Highway"
"Foto"
"Before We Begin"
"Focus"
"Little Blue"
"Many Moons"
"Awake"
"Airport Bar"
"Major Leagues"
"Vestiges"
More from FUV Live at CMJ 2015: