Father John Misty: Rockwood Music Hall 2017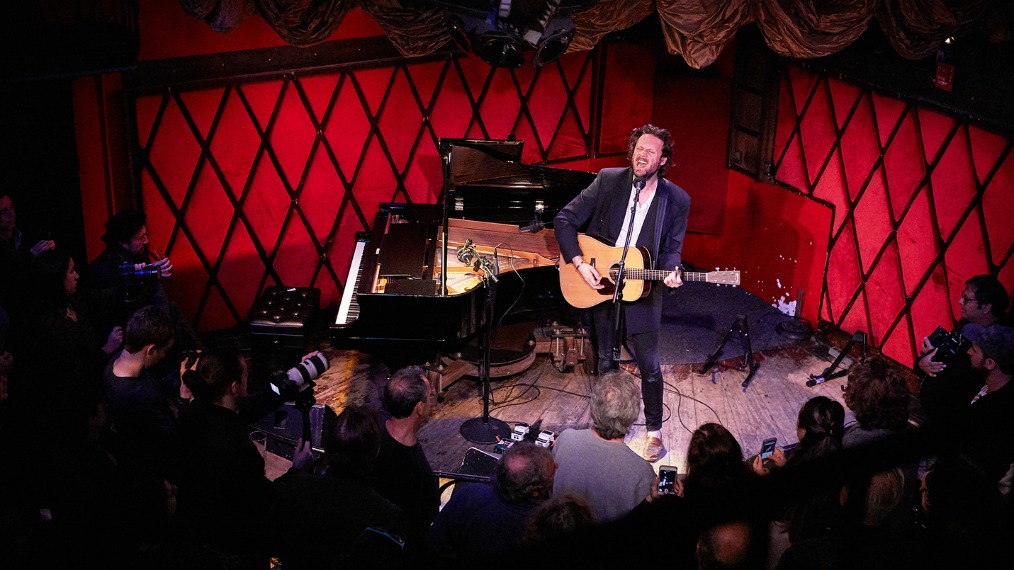 Josh Tillman was once the drummer for the band Fleet Foxes, but as he says in his new Father John Misty song, "Leaving LA," he's always "preferred the speaking parts." Front and center is definitely where he belongs, and he once again proves it in this powerful, stripped-down performance at Rockwood Music Hall.
Since breaking out with Fear Fun, his 2012 debut as Father John Misty, Tillman has spoken to us about the human experience in ways that are sometimes hilarious, but always wildly articulate and self-reflective. Whether the subject is partying in Los Angeles, life in the digital age, or love and monogamy, Tillman is known for his pairings of dry wit and social commentary—and his known distaste for the media, even though he seems to dominate it these days.
This FUV Live show is another not-to-miss Father John Misty experience, treating us to many songs from his third album, the critically-hailed, existential masterpiece Pure Comedy, with arrangements featuring pianist Jon Titterington. There are lots of laughs, a fascinating, wild ride of an interview, and even Tillman taking requests from our audience of FUV members. His performance is also a reminder that in addition to his many lyrical gems, Tillman is a first-rate singer and musician.
Setlist
Pure Comedy
Total Entertainment Forever
Things It Would Have Been Helpful to Know Before the Revolution
Ballad of the Dying Man
- interview -
I Love You, Honeybear
Holy S**t
The Memo
In Twenty Years or So
[recorded: 5/8/17]