Father John Misty - FUV Live - 2015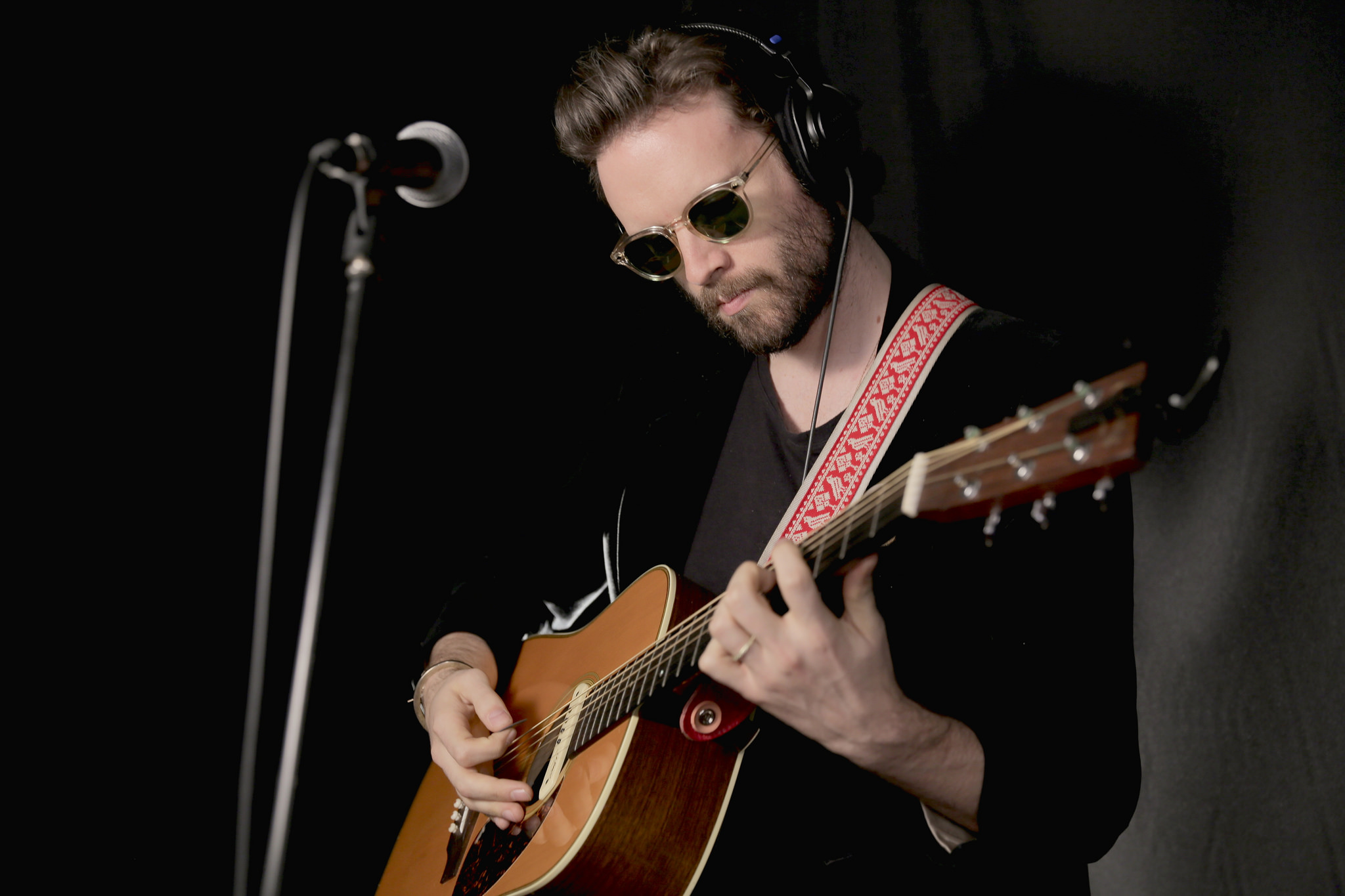 Josh Tillman has undergone yet another metamorphosis, brought on by—what else?—love. The artist that first reinvented himself as J. Tillman, singer/songwriter, then again as rock drummer Josh Tillman (in Seattle's Fleet Foxes), took the moniker Father John Misty back in 2011. He created the surprise hit album Fear Fun, full of wild, cynical tales of the debauched, narcissistic, and sometimes psychedelic-fueled adventures of this new persona. But a chance meeting with a woman, now his wife, in a neighborhood store parking lot a few years ago changed the course of his life, and hence, his songwriting and the desire to create something much more personal. 
In what can only be described as a riveting live session, Josh Tillman brought his full band to the WFUV studios to perform three songs from his forthcoming album, I Love You, Honeybear, his sophomore effort as Father John Misty. It's one of the most anticipated releases of 2015 and a former New Dig too. As he candidly explains in our conversation about the new album, what began as a desire to write real love songs (not the trite, Hollywood-type versions we're plagued with), became a confessional documentation or chronological journal of the transformative effects the relationship had on him.
As he confronted his fears, jealousy, disillusionment, and vulnerability, Father John Misty became a man learning the meaning of true intimacy, and all of the terrifying steps necessary to achieve it. Delivered with his signature dry wit, intelligent lyrics, and lush arrangements, Tillman turns this weighty topic into something delightful and undeniably human.
[recorded: 1/29/15]
Flickr Gallery