Esperanza Spalding: Five Essential Aretha Franklin Songs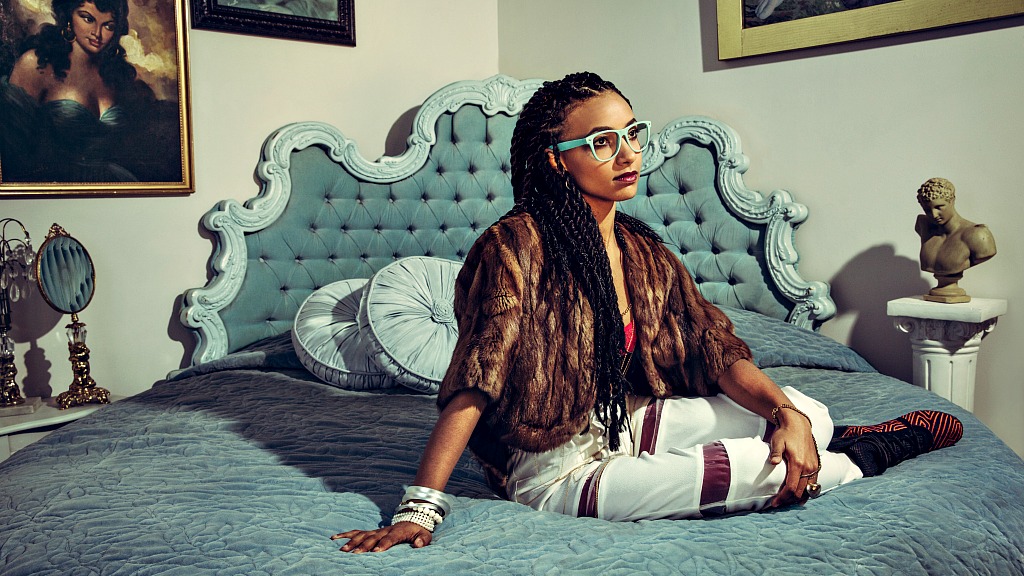 [August 16, 2018 update: Aretha Franklin passed away in her hometown of Detroit at age 76 after a battle with pancreatic cancer. Respect and gratitude to the Queen of Soul.]
The restless artistry of Esperanza Spalding, the multiple Grammy-winning jazz (and rock, funk, soul and pop) bassist, songwriter and singer, has always been tough to pin down — and that's what's so compelling about her music. Over the course of five fluid, jubilant, and ambitious albums, Spalding has leapt beyond the perimeters of contemporary jazz, slipping into the silky rhythms of Brazilian sambas (2008's Esperanza), triumphant gospel (2012's Radio Music Society) and now in 2016, the wiry, theatrical funk of Emily's D+Evolution.
Spalding's shapeshifting and erudite command of the many fusions between jazz, soul, rock, pop and gospel is a reminder of the versatility of one of her favorite musicians, Aretha Franklin. Franklin could command a joyfully acrobatic Bacharach and David composition as easily as she could draw out the heartache of a Sam Cooke tune. And as Esperanza Spalding enthuses in her observant and ebullient "Five Essential Aretha Franklin Songs" for FUV Essentials, "[Aretha's] whole musical spirit speaks to me."
Esperanza Spalding's "Five Essential Aretha Franklin Songs":
"Day Dreaming," Young, Gifted and Black (1972)
This syncopated, dreamy, borderline tripped-out love song reveals the experimental side of Aretha. I imagine her sitting at the piano, discovering the syncopated melody of the verse, and smiling to herself, knowing she just conjured up some new magic.
"Spanish Harlem," single and also found on Oh Me Oh My: Aretha Live in Philly 1972
The "mmMM" at the end of the word "Harlem" gives me a chill. The strings, gospel choir sound, acoustic piano, funk rhythm section and Spanish guitar meld beautifully with each other. So, the arrangement reflects the beautiful cultural intermix which the song itself is an ode to.
"Respect," I Never Loved a Man the Way I Love You (1967)
We're used to this song now, having heard it so many times in movies, on radio, etc. But think about it: the song is all about a powerful woman demanding respect! Yes! Maybe the first popular song of its kind. Ooh, it must have felt SO good to be a woman hearing this come on the radio for the first time!
"Spirit in the Dark," Spirit in the Dark (1970)
Ok, honestly when I listen to Aretha, I'm analyzing why I like the song, or why it speaks to me. Her whole musical spirit speaks to me, runs all through me, activates my joy, gets my feet moving, and keeps me coming back to her voice and sound. That being said, the ascending vocal leap she does on "people movin'" melts me. It's a technically perfect vocal moment. (Like all of her singing, but this being such an odd little phrase, it stands out to me).
"All the King's Horses," Young, Gifted and Black (1972)
What an odd metaphor for heartbreak! I love that they went with it. This song gets to me because the tempo is so slow and greasy I can barely keep a hold of it. I bet dancing to this song lowers stress and improves mood (I can attest to the latter). I adore this song so much, I had to sing it with my band. We did it as a mashup with Chick Corea's "Humpty Dumpty." The verse of Aretha's song fits (for the most part) atop Corea's chords.
- Esperanza Spalding
September 2016