Erika Wennerstrom: Five Essential Led Zeppelin Songs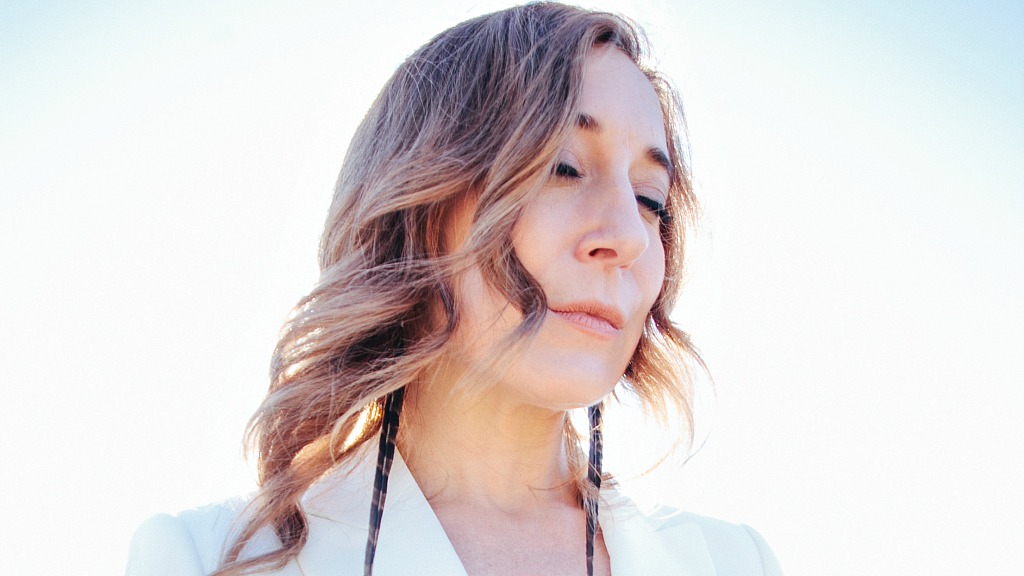 Whenever Erika Wennerstrom and her Heartless Bastards bandmates unleash beefy, bluesy songs like "Got To Have Rock and Roll," from 2012's Arrow, or the slow-burning "Sway" from 2009's The Mountain, it's easy to discern a timeless quality to the Austin, Texas-based band's sound, one that evokes the spirit of classic '70s FM rock radio, but with a contemporary twist.
Wennerstrom's husky, expressive voice is seismic in every sense of the word, and now she takes even bolder aesthetic leaps on her solo debut album, Sweet Unknown, as on the grand "Twisted Highway."
As a riveting, charismatic frontwoman and guitarist with a powerhouse vocal range, she's been frequently compared to Robert Plant—and as any devout Heartless Bastards fan knows (just listen to "Late in the Night") Wennerstrom really is a big fan of Led Zeppelin. As the iconic British band marks the 50th anniversary of its formation in 2018, Wennerstrom was part of the impressive lineup for a benefit concert tribute show, "The Music of Led Zeppelin," at New York's Carnegie Hall. She covered "When The Levee Breaks," which is one of the "Five Essential Led Zeppelin Songs" she revealed to FUV.
Erika Wennerstrom: Five Essential Led Zeppelin Songs:
It's funny. When I was was in high school, classic rock was played so much I didn't appreciate it. As a young adult, when I started really focusing on my songwriting, I heard Zeppelin in a whole new way. I realized it's classic for a reason. Songs by Led Zeppelin are likely played on a station in every city every single day. It's timeless. For the last 20 years they have been absolutely, without a doubt, my favorite band. I am so honored to be a part of the tribute show, "The Music of Led Zeppelin."
"When The Levee Breaks," Led Zeppelin IV (1971)
This song has been one of my biggest inspirations! It's also my favorite drum part and drum recording of all time. I was a bartender years ago and this song would get played on the juke box all the time and it really hit me every time I heard it. I always thought to myself, "I want to write a song like that." It's got a drone to it that really takes me somewhere else. Or maybe it actually made me feel more present by stopping me in my tracks thinking about it. I think it wakes me up.
"Kashmir," Physical Graffiti (1975)
It's so heavy and orchestral at the same time. What an intense song. Nothing to me has ever sounded like it before or since.
"Going to California," Led Zeppelin IV (1971)
I love a pretty melody. That mandolin and guitar weaving in and out of each other is so beautiful. I like to listen to this on a sunny day drive out in the countryside.
"Thank You," Led Zeppelin II (1969)
I love how this song really takes you on a journey. It goes through so many changes. It's arrangement is nothing like the typical song structures you hear. I love the melody and harmonies. John Bonham is my favorite drummer and his rolling tom fills are so expressive and beautiful on this song.
"Ramble On," Led Zeppelin II (1969)
I love the acoustic folk vibe that blends into this heavy tune. It's just another example of brilliant musicianship by the whole band all around. They've got so many masterpieces. I could really ramble on here!
- Erika Wennerstrom
March 2018