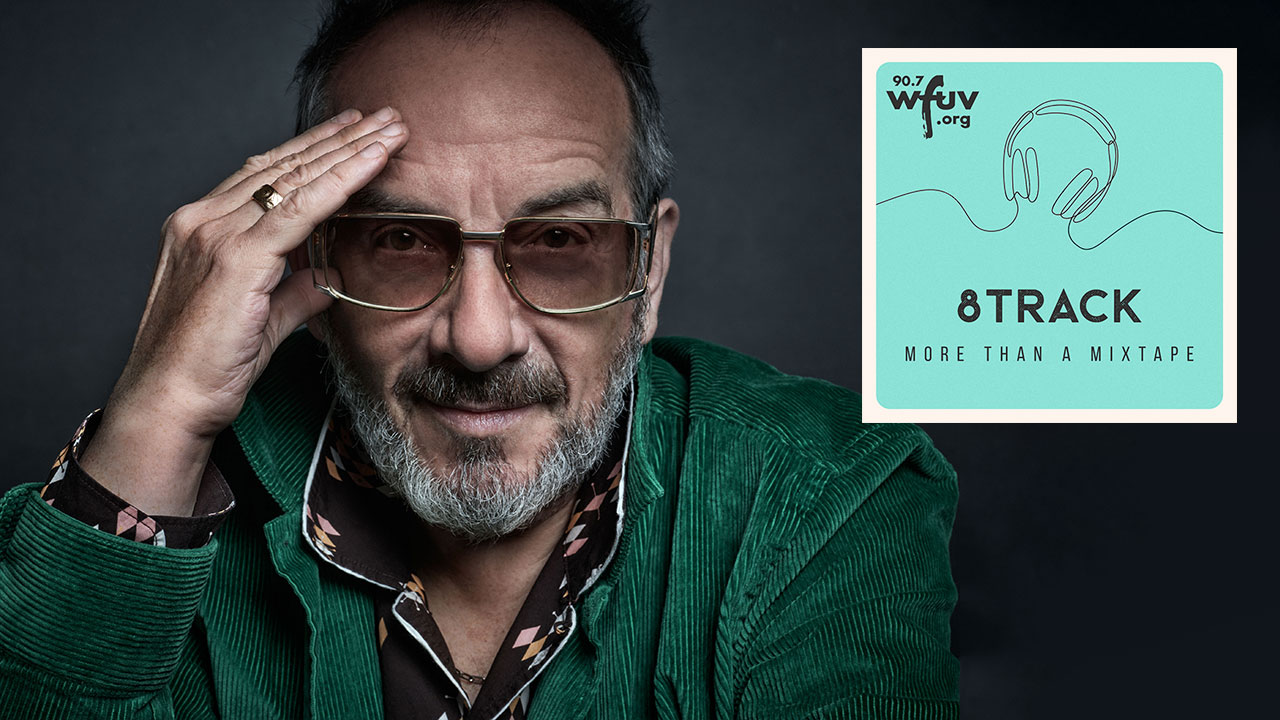 A mixtape or playlist has to sound great, but the best ones have meaning behind the songs. So "8Track" lets you hear you both. Hosted by WFUV's Russ Borris, "8Track" is more than a mixtape, it's a playlist conversation shaped around the music.
Elvis Costello is a legendary singer, songwriter, musician and member of the Rock and Roll Hall of Fame, and his talent and curiosity have led him in countless musical directions.
So for "8Track," he shared eight songs (and even more stories) of how his path has crossed with other artists, giving us a master class in collaboration and reinvention.
Featured Songs:
Elvis Costello & The Imposters - "Truth Drug"
Elvis Costello with Vince Giordano & The Nighthawks - "I Surrender Dear"
Nicole Atkins - "Promised Land"
Elvis Costello & Iggy Pop - "No Flag (Parlé)"
Fito Páez with Elvis Costello - "Beer Blues"
Elvis Costello & The Attractions, Fuego & Raquel Sofia - "(Yo No Quiero Ir A) Chelsea / (I Don't Want To Go To) Chelsea"
Michael Leonhart Orchestra with Elvis Costello, Joshua Redman & JSWISS - "Shut Him Down"
Jamey Johnson with Elvis Costello - "She'll Be Back"
Listen in the player above, and for more episodes, subscribe to the "8Track" podcast.
[Recorded: 3/8/22; Engineer: Jim O'Hara; Producer: Sarah Wardrop; Theme music: Caroline Rose]