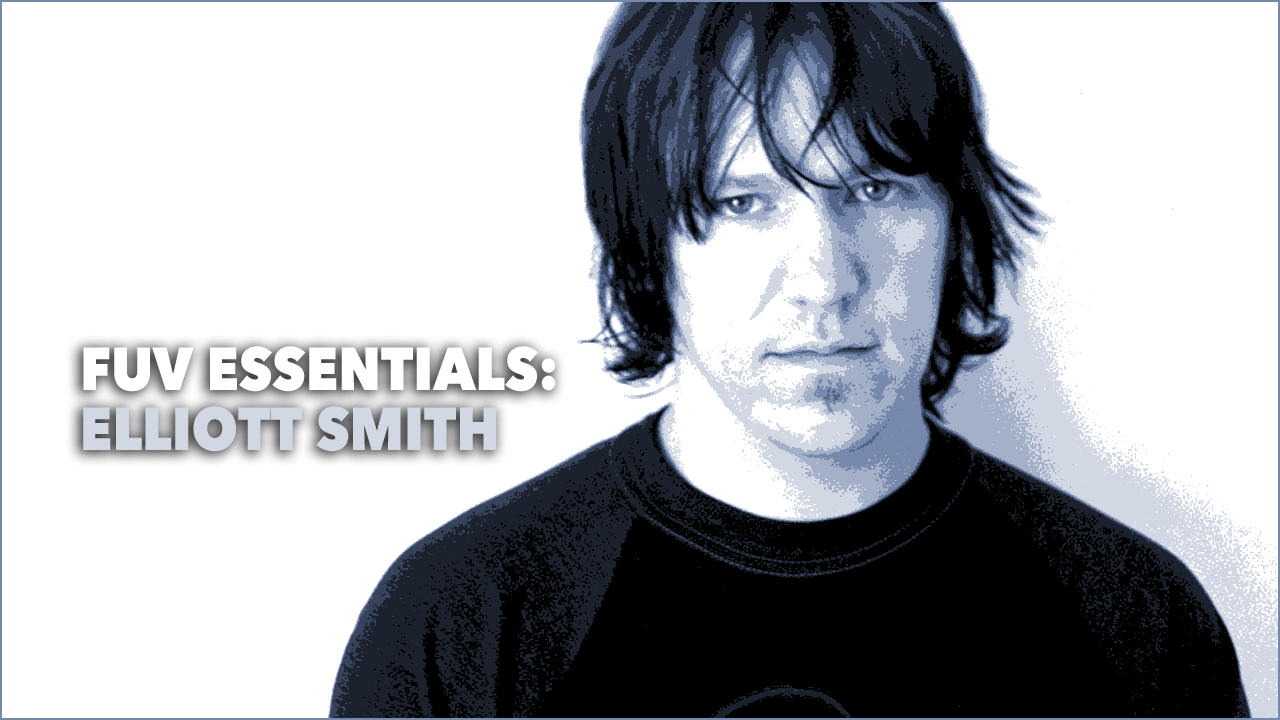 Elliott Smith, who forged his haunted whispers and delicate guitar fingerpicking  into astonishingly intimate songs, wrestled with melancholia and dependency on drugs and alcohol throughout much of his short life.
He might always be viewed through a tragic prism in rock 'n' roll — a young musician who did not survive his crippling depression, passing away in 2003 at the age of 34 by what was inconclusively determined as suicide. But what Smith achieved while struggling with a devastating illness and dependency is remarkable. His drive to write songs, to wade into that intangible despair and try to make sense of it, was Smith's most resilient way forward for a long time.
He was an intuitive messenger with an eye on on the psychological, spiritual and philosphical pitfalls of making it through a day. Some days were far harder than others, lost in a haze of booze or heroin; his second solo album, 1995's Elliott Smith, was flecked with references to the latter. He sang about that self-immolation bluntly in the unforgiving "Needle in the Hay," from Elliot Smith, and the gorgeously brutal "Between the Bars," found on Either/Or, acknowledging that chaos in his life.
Drink up, baby, stay up all night
With the things you could do, you won't but you might
The potential you'll be that you'll never see
The promises you'll only make.
- Elliott Smith, "Between the Bars," Either/Or (1997)
His lyrics could teeter towards excruciating self-loathing, but there were hopeful, punchy corners and unexpected turns. Dusty slants of sunshine and errant murmurs of romanticism drifted through Smith's songs, between the raindrops. Smith loved Elvis Costello and he reached for more ornate pop arrangments, acknowledging that debt to his influence, on later albums, like XO and Either/Or.  Buoyant-sounding tracks like "Baby Britain" or "Ballad of Big Nothing" showed off his catchy and crafty pop ear.
The survivor of a challenging childhood (shadowy hints abound on "Waltz #2 (XO)") and shuttled between parents, he understood not only the nuances and layers of his own pain, but the universality of those storms of the soul. He became the muse for those afflicted with a similar internal grief, understanding what compels humans to persist in the bleakest of times. It's why Smith's songs continue to profoundly affect and influence new generations of songwriters, like Phoebe Bridgers, Jessica Lea Mayfield, Seth Avett, Snail Mail's Lindsey Jordan, Julien Baker, and Francis Lung.
Tomorrow they took your life apart and called you failures art
They were wrong though they won't know 'til tomorrow
I got static in my head, the reflected sound of everything tried to go
To where it led but it didn't lead to anything the noise is
Coming out, and if it's not out now,
I know it's just about to
Drown tomorrow out.
- Elliot Smith, "Tomorrow Tomorrow," XO (1998)
Born in Nebraska as Steven Smith, raised in Texas, educated in Amherst, Massachusetts, but forever connected to his adopted homebase of Portland, Oregon, he also restlessly bounced between Brooklyn and Los Angeles in the late '90s. That peripatetic restlessness was an element of Smith's work. His earliest songs with the spiky Heatmiser, a punk-leaning band he co-founded with his college pal Neil Gust, were actually the somewhat cheerier ones of the quartet's three-album output. For a brief spell, Smith's solo career and Heatmiser dovetailed, but as Smith's own very different albums took off, like his 1994 debut, Roman Candle, the band fell apart; their final album, 1996's Mic City Sons, was released after they'd already broken up.
In the center of the Pacific Northwest's raucous, screaming temple of grunge and the riot grrrl movement, Smith's introspective music and lyrics stood out starkly: quiet, compelling, uncomfortably blunt at times. He could be cryptic; his songs weren't straight-up confessions, but puzzling and at times ephemeral. His voice recalled autumn leaves rustling and rattling in a ferocious wind gust; its husky fragility hinted at strength and defiance, even when at its most vulnerable, and he could always launch an expletive like a missile.
His surprise Oscar nomination in 1998 for the minor key waltz of "Miss Misery," from the soundtrack of "Good Will Hunting," led to his performance on that Academy Awards show — this shy man on an acoustic guitar, lamenting love, in an ill-fitting ivory-colored suit. It remains one of the most honest performances that the labored, slick ceremony has ever had. Looking back on Smith's uneasy appearance now, stripped from the snide criticism that he bizarrely endured in the aftermath, it's a beautiful and stark reminder of his vulnerability.
His final studio album, From a Basement on the Hill, was released in 2004 after his death and cobbled together from a mix of finished and unfinished songs. Even in its incomplete state, it harbors some of Smith's finest writing, albeit songs steeped in disconsolate reflection:
Shine on me baby, 'cause it's raining in my heart
Sun's rising on a chopping glare
Rain dropping acid bought up in the air
A distorted reality's now a necessity to be free
It's so disappointing
First I put it all down to luck
God knows why my country don't give a f**k
- Elliott Smith, "A Distorted Reality is Now a Necessity to be Free," From a Basement on the Hill (2004)
Had he survived, Smith would have turned 50 on August 6. As new generations of fans discover, fall in love with, and study his songs, they will find comfort and inspiration between and around the lines of his lyrics. It's dreadfully unfair that Smith will never know how deeply he's affected so many of us. For his humanity, his honesty, and the emotional genius of his songs — spread out over just six studio albums, some EPs, and some compilations of unreleased recordings — Elliott Smith is one of our FUV Essentials. We wish he were still here.
Listen
#FUVEssentials: Elliott Smith (Spotify playlist compiled by FUV's Eric Holland)