E.B. the Younger: SXSJ 2019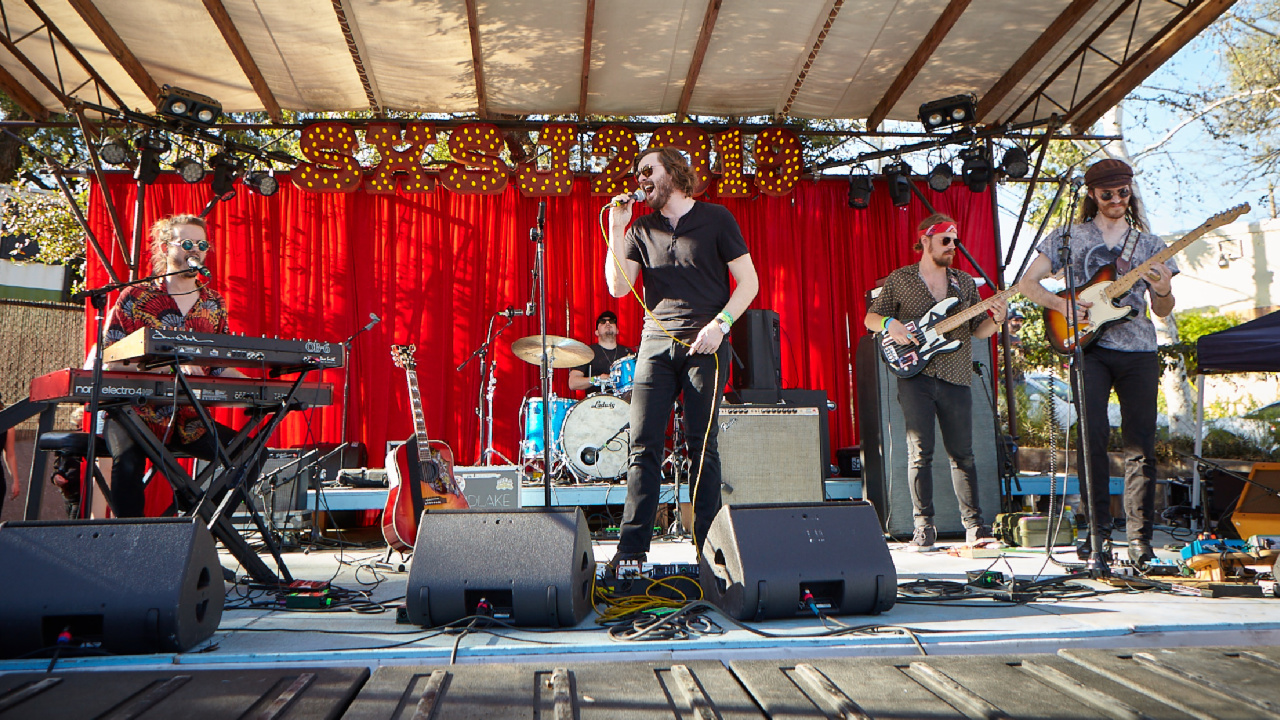 Eric Brandon Pulido has visited FUV before with Midlake and BNQT, but now the Texas native is stretching out — not only solo, but under a new name: E.B. the Younger. Rather than hide behind his alias, Younger finds it provides even more freedom to expand his rock roots. The result is his brand new solo album, To Each His Own.
A tight backing band helped Pulido bring the new material and some smooth grooves to the stage at South x San José, and his songs took us to the woods, to Nantucket, and (heads up "Russian Doll" fans) even into Harry Nilsson's catalog.
Listen to FUV's SXSJ broadcast from Hotel San José in Austin, Texas during SXSW 2019, on Friday, March 15, from 6-9 p.m., EDT, on 90.7FM and streaming at WFUV.org.
Setlist:
When The Time Comes
Used To Be
CLP
Out of the Woods
On An Island
Hope Arrives
Gotta Get Up
Don't Forget Me
[Recorded: 3/13/19]
Flickr Gallery