David Byrne and Talking Heads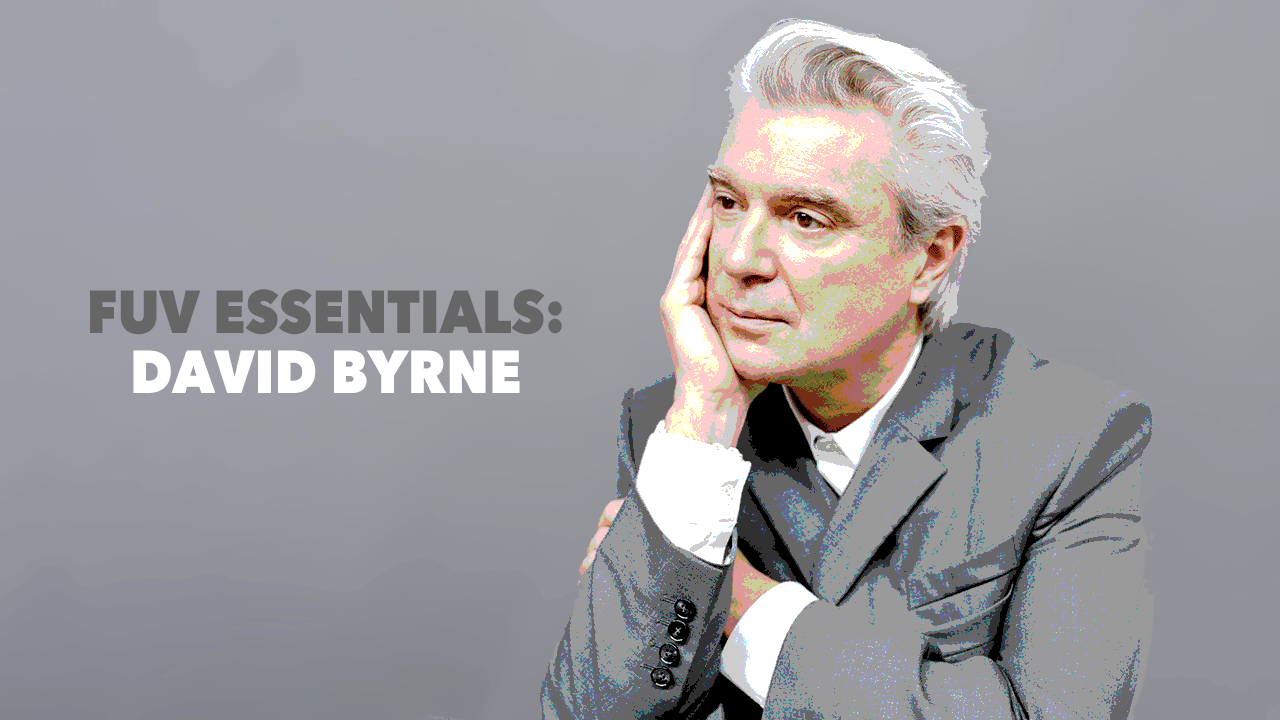 Byrne's long string of solo releases have included collaborations with Brian Eno (1981's My Life in the Bush of Ghosts and 2008's Everything That Happens Will Happen Today) and St. Vincent (2012's Love This Giant). Driven to reach beyond the usual rock artist perimeters, Byrne has concurrently turned to dance, theatre and film, with projects that ranged from scoring a ballet with Twyla Tharp, 1981's The Catherine Wheel, to collaborating with theatre experimentalists like Robert Wilson and JoAnne Akalaitis.. Byrne even dived headlong into film, writing, directing and acting in his own movie, 1986's "True Stories," and he scored for others too, notably Bernardo Bertolucci's 1987's epic "The Last Emperor." 
But it's Byrne's 2013 off-Broadway musical which he co-wrote with Norman Cook (Fatboy Slim), the Imelda Marcos-inspired Here Lies Love, which gave the musician even more of a solid footing as a theatre artist. Here Lies Love first appeared as a 2010 album with nearly two dozen voices as Imelda, including Florence Welch and Cyndi Lauper. Working with director Alex Timbers, Byrne and Cook's idea evolved into an award-winning off-Broadway hit for the Public Theatre, also produced at the National Theatre in London. Byrne worked with Timbers again on his 2017 musical, Saint Joan, about Joan of Arc, which also ran at the Public Theatre.
Byrne's songs prod at the choppy undertow of the American dream — with its echoes of American catastrophes too. As a Scottish immigrant (he didn't become a U.S. citizen until 2012), his curiosity about his adopted county writhes between ardor, confusion, frustration, and hope. The release of 2018's American Utopia, Byrne's first solo album in 14 years, was a riposte to the results the 2016 U.S. election and troubling political developments worldwide. The tour which followed (and which was broadcast live on FUV from Forest Hills Stadium) swung to the theatrical and joyfully drew on Byrne's passion for the power of a drum line (something he also explored in 2017's Contemporary Color, his love letter to high school color guards and marching bands). His segue to Broadway made absolute sense, which he explained in a letter.
"Because of how theatrical the show is, others started telling me, 'This needs to go to Broadway,'" writes Byrne. "Why not? But what did that mean? Parked in a beautiful Broadway theater, we can perfect the sound, the lights, the movement – we don't have to adapt to a new place every night! It was an exciting challenge – I realized a Broadway setting would likely be a different audience than the concert crowds I was used to. The Broadway crowd has slightly different expectations. There might even be audience members who don't know me or my music – which for me is exciting."
Byrne tapped Timbers to direct and asked Anne-B Parson, artistic director of Brooklyn's Big Dance Theater, to choreograph what would turn into a highly successful Broadway run. American Utopia, which went into previews in early October 2019 and opened on October 20 at the Hudson Theatre, will finally close on February 16. Described by the New York Times' theatre critic Ben Brantley as an "expansive, dazzlingly staged concert" led by Byrne, an "avuncular, off-center shepherd to flocks of fans still groping to find their way," American Utopia has made Byrne, at the tender age of 67 and a grandfather, a spokesman for these discombulated times. Even more strangely, for anyone weaned on the agitation of Fear of Music and Stop Making Sense, he's even kind of an optimist, as he told CBS Sunday Morning in 2019.
"Am I a different person than I was before? Is my innate nature joyful and optimistic, or – I think this is maybe more likely – that I love working with these musicians so much," he told correspondent Serena Altschul. "I love performing, I love what I'm doing, I love the message that we're putting across, that that gives me optimism."