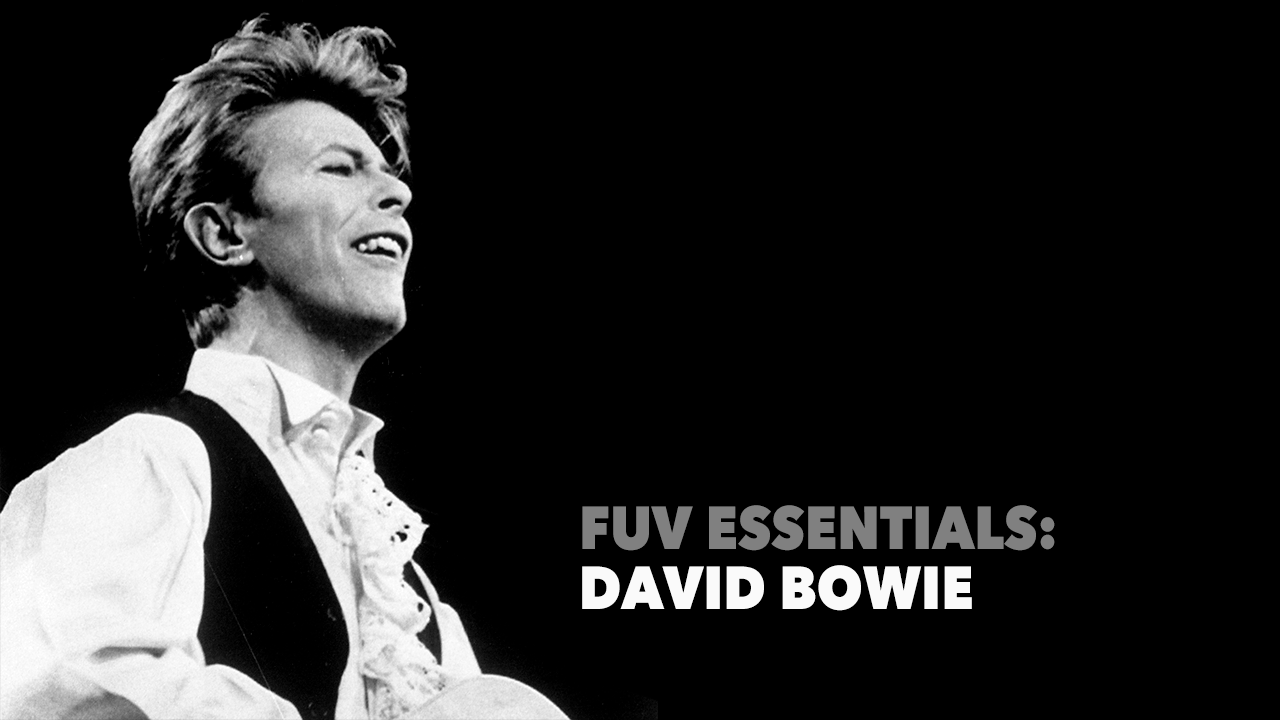 A consummate shapeshifter, rock star, and genius innovator, no artist defined the restless progression and mutability of music over the past five decades quite like David Bowie. His unexpected death on January 10, 2016 was a devastating blow to millions of music lovers across the globe, unleashing a tempest of grief and bewilderment. He would have been 75 on January 8, 2022.
Few men ever seemed as effortlessly immortal as Bowie—as improbable as that might be in hindsight—and as he returned to recording and theatre over the past decade, via 2013's The Next Day, the 2015 off-Broadway production of Lazarus, and 2016's secretive final release, Blackstar, his fans never imagined that he was so seriously ill during one of the most creative chapters of his life.
The scope of Bowie's sweeping influence on rock, pop, jazz, theatre, literature, stagecraft and fashion is infinite. He was an exemplar for the wiry theatrics of St. Vincent and Annie Lennox; the darker vortexes of Nine Inch Nails and Iggy Pop; the ambitious eclecticism of Arcade Fire, Janelle Monáe and LCD Soundsystem; and the queer pride of Bloc Party's Kele and Elton John. Bowie befriended his musical heroes, like Scott Walker and Nina Simone, and collaborated with them too, notably Lou Reed, John Lennon and Brian Eno. When 19-year-old Lorde poignantly sang "Life on Mars" at the BRIT Awards, backed by longtime members of Bowie's touring band, there was no denying his astonishing impact on every generation: past, present and future. In that way, as the years crawl on, David Bowie remains eternally alive.
Born David Jones in the working class neighborhood of Brixton in south London on January 8, 1947, Bowie possessed a schoolboy's love of American rockers, like Little Richard or Elvis Presley, and, as a fledgling saxophonist, the jazz experimentation of John Coltrane or Charles Mingus. He filtered an enduring love for the Beatles, Bob Dylan, British comedy ("The Goon Show") and West End musicals (Lionel Bart's Oliver!) into his nervy patchwork of character-driven rock personas.
Bowie zigzagged between his own polychromatic eras, slipping from the gentle, folky thrum of "Space Oddity" to the taut theatricality of Ziggy Stardust, spiralling from the gaunt soul of Young Americans to the prickly fury of Station to Station's haughty Thin White Duke. Bowie wandered the streets of Berlin with Tony Visconti and Brian Eno for Low, Lodger and Heroes (and according to Eno, the singer lived on raw eggs). The '80s arrived with the technicolor fervor and new Romanticism of Scary Monsters (and Super Creeps). Absorbing the energy of industrial raves and electronica, Bowie dove into the maelström with the propulsive Earthling. 
Navigating his fifties and a post-9/11 world, he wrote the songs for Heathen and Reality with an unflinching, sober eye. And he guided us through his last years, with mystery and grace, on The Next Day and Blackstar. In many ways, the cultural history of Britain and the United States—and our universal arc from youth to middle age to death—can be documented via Bowie's 25 studio albums.
In 2018, New York's Brooklyn Museum presented the V&A's acclaimed David Bowie is exhibition, one of 12 cities that featured Bowie's extensive archive, which first opened to the public in London in 2013. The following year, on what would have been Bowie's 72nd birthday, an augmented reality mobile app was unveiled, also called "David Bowie is." Available via iOS and Android platforms, it grants "digital immortality," per the press release, to anyone who missed the exhibit.  A collaboration between the David Bowie Archive and Sony Music Entertainment (Japan) Inc, the AR mobile app features narration from the Oscar and BAFTA-winning actor Gary Oldman, a friend of Bowie's, allows exploration of Bowie's costumes, writing, videos, artwork, diary entries, and much more. 
To mark what would have been his 73rd year, the legacy and life of David Bowie is celebrated via 2020 events like "The Sound and Vision of David Bowie," a gathering of some of his former bandmates and the "We Can Be Heroes" exhibit at the National Liberty Museum. For future Bowie fans, still in diapers, there's even a Baby Bowie book.
In advance of what would have been his 75th birthday in 2022, the long-shelved TOY, originally recorded in 2000 with co-producer Mark Plati and Bowie's touring band, was finally released as both its own box set and as part of Brilliant Adventure (1992-2001), the fifth box set encapsulating Bowie's remarkable output.
Bowie's music continues to bookmark our lives. Maybe, as a neon-clad kid of the '80s hooked on nascent MTV, you discovered a very blond, video-sculpted Bowie and crooned along to "Let's Dance." Or, like a young Trent Reznor, you were wonderstruck by Scary Monsters. FUV's own Rita Houston found shelter and connection in the brassy grooves of Young Americans. For millions of bereft Bowie fans, it's still hard to listen to Blackstar without weeping.
David Bowie was a visionary. And he is missed.
More David Bowie features here:
Listen
#FUVEssentials: David Bowie (Spotify playlist compiled by FUV's Rita Houston)