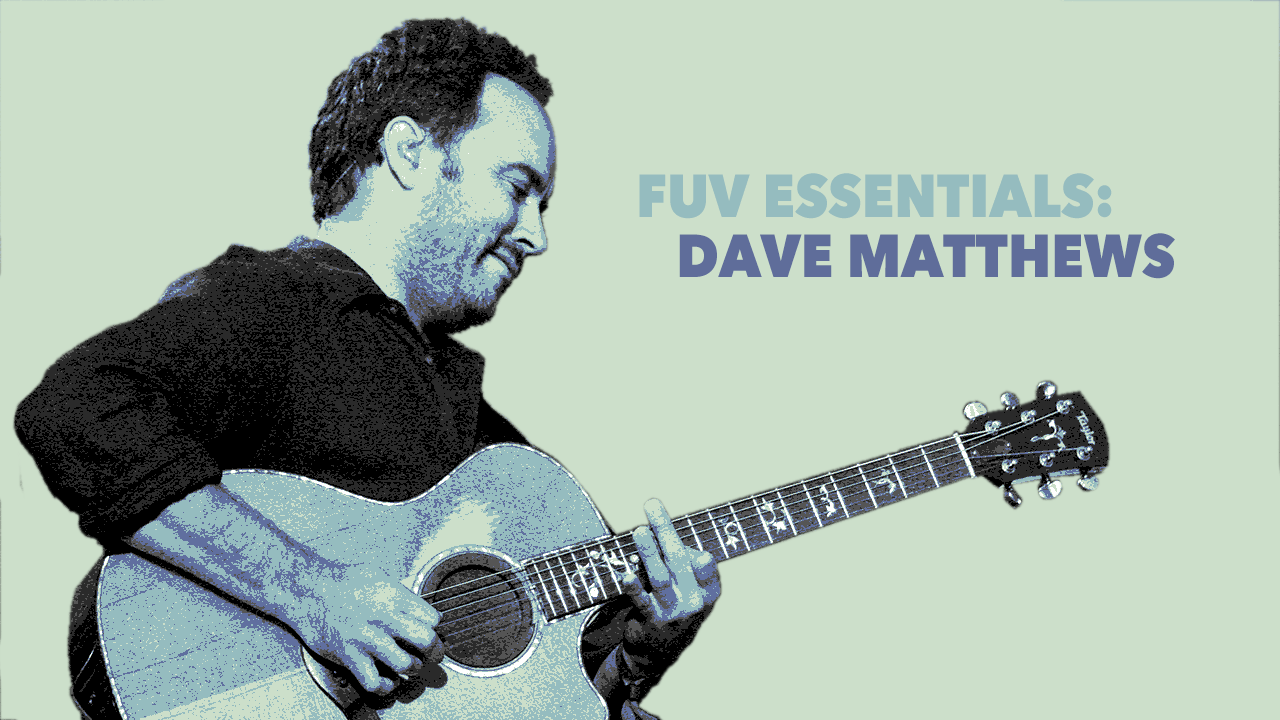 If rock bands were seasons, the Dave Matthews Band would be summertime. From June through September, while the band zigzags to festivals across the country, every outdoor DMB gig seems bathed in endless golden sunlight.
Like a Grateful Dead or Phish gathering of kindred jamming spirits, there's a luminous vibe at a DMB show: the easygoing bonhomie of the crowd; enthusiastic games of hackysack in parking lots; the acrid musk of cannibas wafting through the air; and the generational intersection of college kids and longtime (and increasingly wizened) fans, who wax on about (and still have bootleg cassettes of) the band's nascent sets in the early '90s at long-gone venues, like New York's Wetlands.
Quietly, but persuasively, the Dave Matthews Band is one of the most successful American bands of all time. All seven of the group's studio albums since the release of their third, 1998's Before These Crowded Streets, have debuted at No. 1 on the Billboard album charts. (No tears for the band's debut album, 1994's Under the Table and Dreaming — it's 6x platinum — and 1996's Crash is over 7x platinum and the band's best-selling album to date).
Like Coldplay, another band that began small but became massive, the Dave Matthews Band has long weathered the snippy disregard of some rock critics — and the band's devout fans really don't care. There's so much joy to be found at a DMB concert or chilling out to Crash in a dorm room, and that's all that really matters. Superfan and director Greta Gerwig gave a loving nod to the band in her 2017 film "Lady Bird," using the lusty and cryptic "Crash into Me" in two critical scenes (even inspiring a New Yorker dissection of the track and its placement), and the song has even been covered (beautifully) by Stevie Nicks.
It's the party atmosphere of DMB gigs that rule, true, but one also astutely tuned into the socially-conscious mission of the band and its advocacy of racial diversity, inclusivity, and key issues of the global climate emergency or affordable housing. Any Dave Matthews Band show is a river of humanity, of generations clad in varying degrees of in tie-dye, gauzy summer dresses, and baggy shorts, drawn to DMB's sprawling songs about mortality, ecopolitics, and lust.
Matthews' husky wail and strummed acoustic guitar is banked by the effusive brass, fiddle, and groove that guides the group's rambles into folk, rock, bluegrass, funk and hybrid jazz: every band member is a musical polymath. Few bands can pull off a great 32-minute jam of a song— DMB did so with "#41" in 2002 in an ecstatic performance with the Flecktones in Ottawa.
The Dave Matthews Band is back on the road this summer — with a show at New York's Jones Beach in Wantagh on Wednesday, July 17, and a headlining slot at Asbury Park's See.Hear.Now Festival on September 22. Currently supporting their ninth studio album, 2018's Come Tomorrow, every set list on this most recent tour digs expansively into the band's canon, excavating older tracks, like 1993's "The Song That Jane Likes," current singles like "Samurai Cop (Oh Joy Begin)," and reliable fan standbys, like the gently toking "Jimi Thing."
Born in Johannesburg, as a small boy Matthews lived locally for a spell in Westchester, New York. Returning to South Africa later in his childhood, he eventually made his way to Charlottesville, Virginia, the early homebase of what was to become the Dave Matthews Band. (Seattle has been Matthews' home more recently, with his wife and children).
Tragedy and grief has defined Matthews' way of thinking. He lost his father to cancer as a child and in 1994, as the band was hitting its stride, his sister Anne was murdered. That backstory is key: A certain fragility and obsession with the brevity of life drives much of Matthews' songwriting. While not morbid, songs like "Lie in Our Graves" or "Big Eyed Fish" wrestle with the inevitable. Death is a certainty, love is the elixer. Finding that love and keeping it afloat, well, that's the challenge, as Matthews muses in "Stay (Wasting Time)" or "The Dreaming Tree."
There's been some tough times faced by the band over the past decade — the death of original saxophonist LeRoi Moore in 2008 and the sexual misconduct allegations against violinist Boyd Tinsley, which led to his sacking from DMB in 2018. In the most recent incarnation of DMB,  joining original members Matthews, drummer Carter Beauford, and bassist Stefan Lessard on the road, is guitarist Tim Reynolds, who is Matthews' longtime friend and collaborator, trumpet player Rashawn Ross, saxophonist Jeff Coffin, and keyboardist Buddy Strong.
While the group might never live down "Poopgate"— the 15th anniversary of that tour bus debacle is right around the corner (and Chicago will never forget) — the good that DMB has done over the decades via the Bama Works foundation is astounding, raising over $52 million and giving grants to non-profits throughout Virginia and the world. Matthews, who is also on the Board of Directors for Willie Nelson's Farm Aid, is a voice in sustainable and organic farming (with his own Virginia farm, Best of What's Around) and winemaking. (A portion of the proceeds of his vineyard's new rosé will benefit the International Rhino Foundation.)
In an American era that's riven with discord, hatred, and racism, artists who strive to make the earth a better place— that "One Sweet World" — have never been more important. So for their summer reveries, vigorous activism, philanthropy, and joyous, meandering sets of rapturous jamming, the Dave Matthews Band is one of our FUV Essentials.
Listen
#FUVEssentials: Dave Matthews Band (Spotify playlist compiled by FUV's Kara Manning)