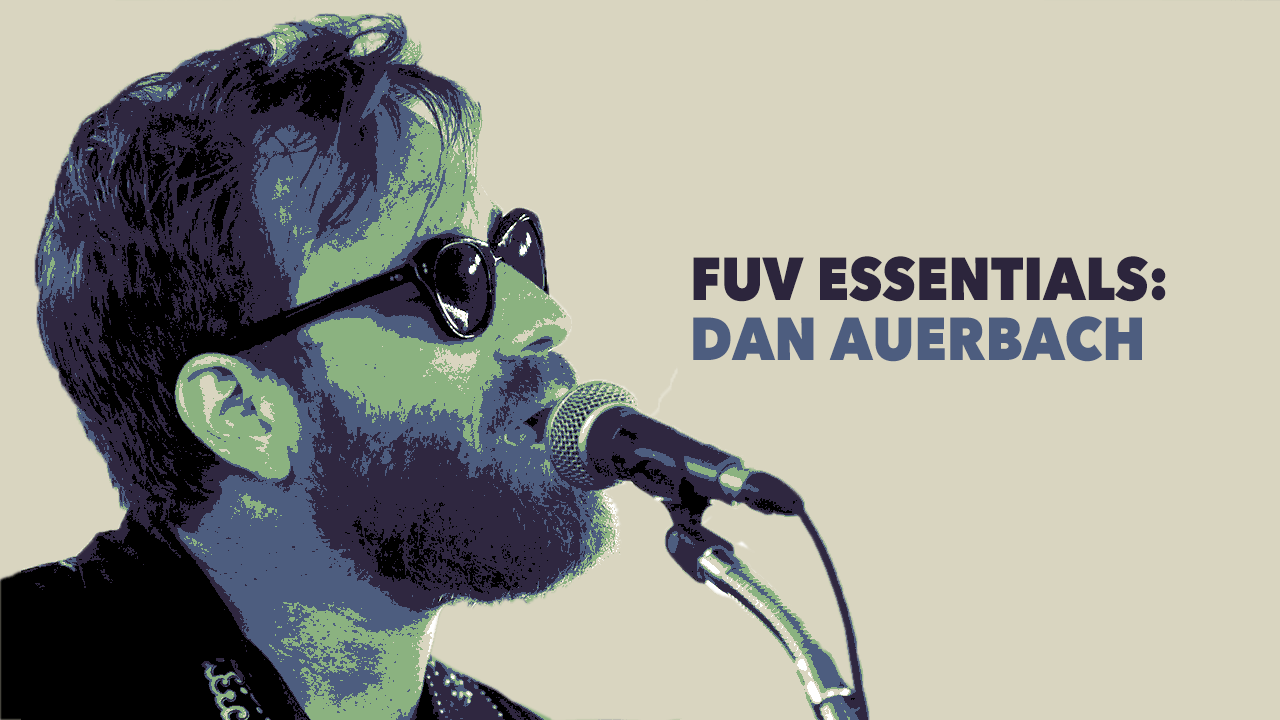 As a singer, songwriter, guitarist, acclaimed producer, Nashville studio owner, record label executive, modern bluesman, and a member of multiple bands, Dan Auerbach doesn't get much sleep these days (he's also an insomniac with young children). But as he turns 40 in 2019, he has a lot to celebrate.
Auerbach and Patrick Carney, his longtime partner in the Black Keys, which was an FUV Essentials band back in 2017, are on the brink of releasing their first album in five years, called Let's Rock, on June 28. Early, fuzzed-out singles from the forthcoming album, like "Lo/Hi," are a harbinger of some very good things to come. As the two old friends told Rolling Stone this spring, the ninth album came together in Auerbach's Easy Eye Sound studios in Nashville, conjured right there, from scratch. They even wrote two songs in the studio on their very first day. "It's a magic that happens with Pat and I," explained Auerbach. "It was the same thing that happened when we were 16 and started playing, and magically, it just sounds like music. It was really awesome, having the break and then coming back and just playing with Pat again. It felt great."
Auerbach has stirred plenty of magic on his own. A solo artist, he released his disarming second album, Waiting on a Song, in 2017, and played a memorable FUV Live session at Electric Lady Studios. He has bands beyond Black Keys, like the Arcs, which might be on permanent hiatus following the death of band member Richard Swift in 2018. But beyond his own music, Auerbach has become a star producer for both nascent and seasoned singer-songwriters, especially musicians who have vivid backstories and a certain kind of husky regret lingering in their voices. Over the past handful of years, he's produced albums by some truly unique artists, like Shannon Shaw, Yola, Dee White, Jessica Lea Mayfield, Seattle rockers La Luz, and the late Mississippi bluesman Leo "Bud" Welch. He partnered with Chrissie Hynde for an excellent 2016 resurrection of the Pretenders, no easy task, and weathered a storm in the birth of Lana Del Rey's Ultraviolence back in 2014.
Auerbach has also lent his hand to songwriting with some mighty legends, recently co-writing two songs with John Prine and Pat McLaughlin on Prine's 2018 comeback album, The Tree of Foregiveness. On 2019 releases, like Yola's dynamic debut, Walk Through Fire, it's clear that Auerbach's respectful ear — and his savvy use of Nashville's storied session musicians to populate the outstanding Easy Eye Sound house band — has set him up as one of the most agile and astute producers working today. He's got his own record label, too, also called Easy Eye Sound.
It's Auerbach's production process, which he described in some detail to NPR World Café Nashville in March, that is key to his Tennessee hub of innovation and inspiration: entwining the past with the future for present-day classics. "The records that I love were made this way," said Auerbach. "It's not just the person's name on the cover. There's a whole village of people who helped make it."
For his boundless love of music and attention to artists who might have otherwise fallen through the cracks of the music industry, we think that Dan Auerbach is an FUV Essentials artist; not only with the Black Keys, but on his own too. We're pretty excited to see what this newly-minted 40-year-old accomplishes in his next four decades. Happy birthday, Dan.
More:
Yola: Five Essential Dan Auerbach Songs
Dan Auerbach from Electric Ladyland Studios 2017
FUV Live: The Arcs 2015
Listen
#FUVEssentials: Dan Auerbach (Spotify playlist compiled by FUV's Eric Holland)