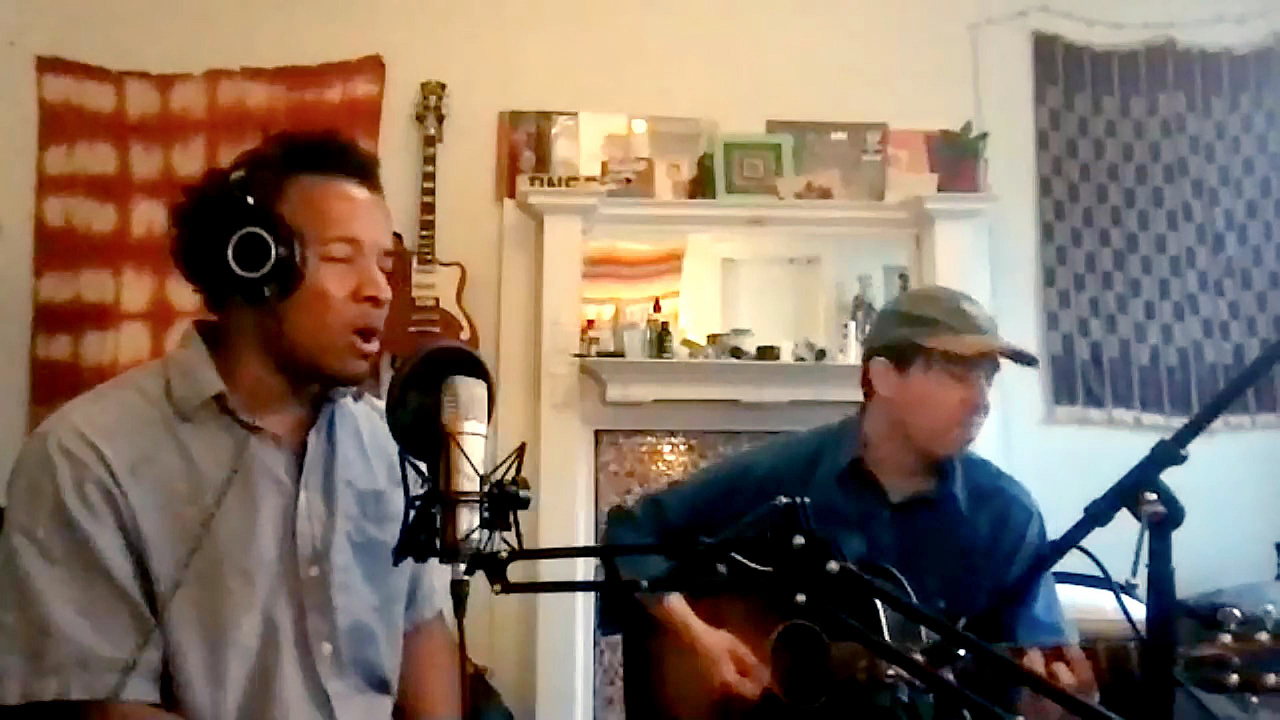 FUV has been a fan of Cautious Clay's unique mix of R&B and indie rock since the Brooklyn-based musician, real name Joshua Karpeh, released his 2018 debut EP, Blood Type. His following two EPs — Resonance and Table of Context — were station favorites as well, and now he's finally released his full-length debut: Deadpan Love.
The album features 14 slinky tunes that create a laid-back vibe, and during this edition of "Marquee Live at Home," Karpeh and guitarist Chris Kyle brought a few of them down to their acoustic roots, with some flute added in too.
During the show, Josh talked with me about the theme of the album being a push and pull between compassion and cynicism, and the different roles he plays as producer and performer. He also listed some albums that he thinks are "all killer and no filler." Speaking of other artists' music, Karpeh's set included a killer cover of a Switchfoot song, "Meant to Live."
Setlist:
Agreeable
Dying in the Subtlety
Roots
Karma and Friends
Meant To Live (Switchfoot cover)
Spinner
[Recorded: 4/29/21]