Caroline Rose: Five Essential Radiohead Songs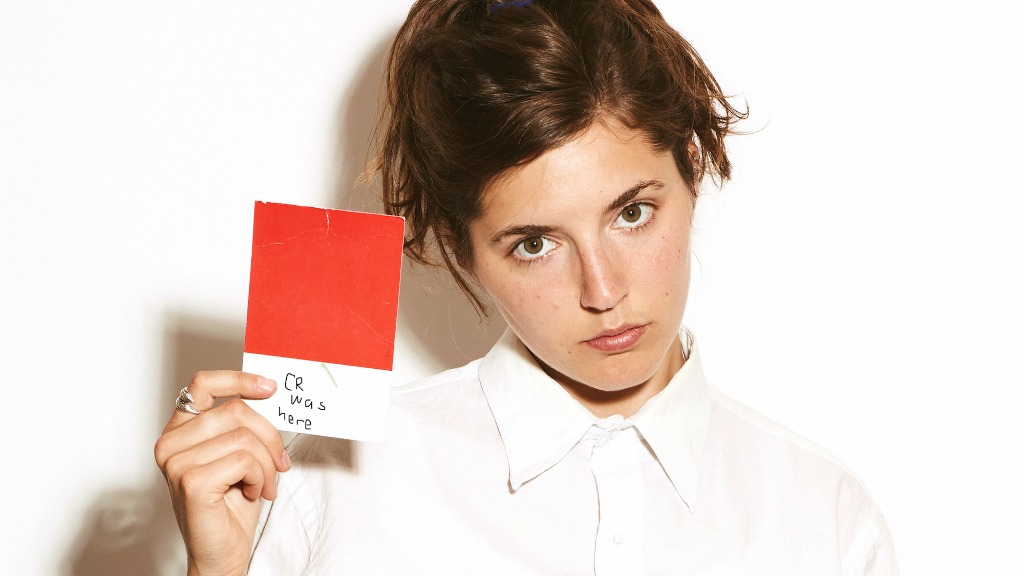 The carousel of characters that populate Caroline Rose's canny, acerbic second album, Loner, all face a wicked array of societal ills, from blatant misogyny to crippling self-doubt. Rose's caustic takedowns of bumblers and sexists, in songs like "Bikini," are gems, as are her very freewheeling videos, like "Soul No. 5." But lurking below the surface of Rose's scathing humor is painful commentary too, reflecting the groundswell of the #MeToo movement and a music industry still lodged in the primordial past when it comes to gender equity.
Although Loner's extroverted punk-pop might bear little surface resemblance to Radiohead's experimental rock, it makes absolute sense that Rose admires a band that's always regarded itself as an outsider, especially via the prism of Thom Yorke's self-castigating barbs. Radiohead also altered their sound dramatically after the release of their debut, 1993's Pablo Honey — a necessary reinvention that Rose, who began as a roots rocker on her 2014 debut I Will Not Be Afraid, also understands.
Since she's so detailed, insightful, and candid in her observations, both artistically and in interviews (like her 2018 FUV Live session), it's especially rewarding to have Caroline Rose pick her "Five Essential Radiohead Songs" for FUV Essentials.
Caroline Rose: Five Essential Radiohead Songs:
"Karma Police," OK Computer (1997)
The quintessential sad loner soundtrack for my life in high school. I learned about OK Computer from a crush, who had great taste and ultimately turned me onto some amazing music at the time (TV on the Radio, Deerhoof, Joanna Newsom, Neutral Milk Hotel, etc). But "Karma Police" was the first that really struck me straight through both the heart and brain. It was one of a handful of covers I'd play when I was 16 and busking on the street for strangers' cash, and it remains one of my favorite songs to this day.
"Pyramid Song," Amnesiac (2001)
Ugh, this song just slays me. The first time I heard it, I stopped what I was doing immediately and intently listened. Today I wouldn't say it's uncommon to hear music along these lines; I think artists like Moses Sumney are making really beautiful, smart, somewhat eerie music. But at the time — peak "The" band era — no one in the mainstream was making tracks like this. It's dreamy and foreboding, in an odd time signature, and both simple and complex at once. Really classic Thom Yorke.
"How To Disappear Completely," Kid A (2000)
One of the beautiful things about Radiohead songs and records is their ability to transcend eras and still be relevant. "How To Disappear Completely," from Kid A will never stop being relevant to me, in my life. The lyrics "I'm not here/This isn't happening" is a mantra I think anyone with social anxiety has repeated to themselves at one point or another.
"Climbing Up the Walls," OK Computer (1997)
I have to name at least one more from OK Computer because this really was such a pivotal album in my life in the 2000s. This song in particular was important because it acted as a bridge to heavier music for me. "Climbing Up The Walls" is creepy and paranoia-driven, the lyrics macabre and cryptic. At the time, I'd never really heard music that articulated my own anxiety. It introduced a whole world of creepy weirdo crooners like Tom Waits and Scott Walker after that. A big part in shaping my musical taste.
"House of Cards," In Rainbows (2007)
I think that this is one of the most beautiful love songs ever written because it so realistically portrays a messy modern relationship. Oftentimes when we fall in love, there's baggage. It starts in a dream world and ends being dragged back into the doldrums of real life. The narrator in this song calculates that into his thinking. He clearly is falling in love with someone he probably shouldn't, and is throwing the consequences out the window. An illicit affair that probably didn't turn out great for either of them, but both the beauty and curse of love is that it cuts straight through all reasonable thinking.
- Caroline Rose
July 2018
Caroline Rose is on tour this summer and autumn and plays Brooklyn's Elsewhere on August 2 and the Capitol Theater in Port Chester, NY on September 28.