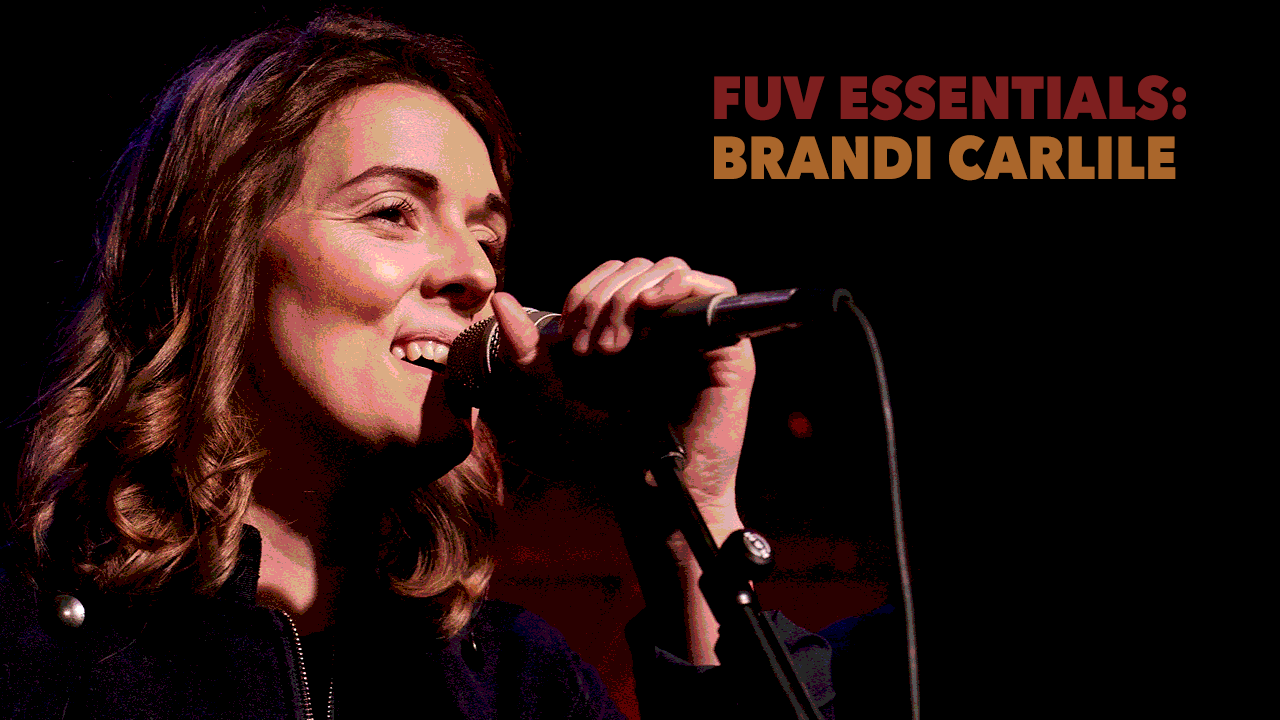 With a voice that rings to the heavens like a deep, clear bell the size of a minivan, Brandi Carlile first got the attention of alert radio stations and music fans in 2005. Before then, she was spending more time in that aforementioned minivan than anywhere else, bumping over the highways and dirt roads of America with the Hanseroth twins, Tim and Phil.
They have a real tour bus now, and the road group has expanded to include their wives and kids, but Carlile is still a road warrior at heart who spreads joy through one field or theater at a time. She and the boys have written a trunkful of melody-rich songs, and they've got an impressive list of well-chosen covers in their back pockets. The first time we heard that big voice, it was stretching out the melodies of "What Can I Say" and "Throw it All Away," both sing-loud-in-the-car gems.
Following the trio around in area clubs, we'd be the last ones there — to sing along with her through the cover songs she likes to end with, gems like Johnny Cash's "Folsom Prison Blues," Prince's "Nothing Compares 2 U," or Radiohead's "Creep." You could picture her with her own windows rolled down, feeling the rush of it. Carlile is known as a solo act, but she'd be the first to tell you that the trio is something of a three-headed musical monster, as gorgeously evidenced on "The Eye" from 2015's The Firewatcher's Daughter. They share roots, values, and experience, and are so much of a family that they've actually become family (Phil is married to Brandi's sister Tiffany).
They also share influences, which are seriously varied. In their songs you can hear the hip swagger and gospel soul of Elvis Presley; the lilting melodies and down-home goodness of Dolly Parton; the harmonies of Crosby, Stills & Nash; the biting truth of Cash; the guts and grit of Led Zeppelin; and the soaring, dramatic power of Queen. Above it all soars the poignant, breaking, twangy, sky-filling voice that evokes Patsy Cline or k.d. lang at their strongest. And k.d. and Elton John weren't just influences, by the way; they were two early fans. John even appeared on her Give Up the Ghost album.
WFUV was the first station to play Brandi on the air, when her debut made its way to Program Director Rita Houston. "Her gift is looking at life with tenderness," Houston says. "We've been there with her after a show when she's stayed to meet every fan who lined up to meet her," a habit that Carlile adopted from Willie Nelson.
"When she first came here, she was a kid," Houston recalls. "Since then she's grown up in the public eye. Now she's a mom!" And Carlile is also a longtime friend of the station — and headlined Holiday Cheer for FUV in 2015 (which also featured another FUV Essentials artist, the late, great Sharon Jones).
To commemorate the decade anniversary of the album that really kicked off her career, The Story, Carlile enlisted the help of her musical heroes and friends to cover those songs. She got a big "yes" from Dolly Parton, Kris Kristofferson, Jim James, The Avett Brothers, Indigo Girls, Pearl Jam, Adele and others, like newcomer Ruby Amanfu. [Cover Stories was a past New Dig on FUV.]
An activist in word and deed, Carlile has never shied away from putting a spotlight where she believes attention should be paid—to the environment, Native American rights, the arts, women's rights, public health, the hungry, and the homeless—mostly through her own Looking Out Foundation. And it was her experience as a parent that influenced her choice of a musical, all-star 2017 charity project, Cover Stories: Brandi Carlile Celebrates 10 Years of The Story—An Album to Benefit War Child, to help the noted non-profit organization War Child UK which supports young children caught in conflict zones.
At the 61st annual Grammy awards, Brandi Carlile exceeded her own expectations with a dazzling six nominations, including Album of the Year for By the Way, I Forgive You (also nominated for Americana Album of the Year, one of three awards she eventually won, including two for "The Joke," in the American Roots Performance and American Roots Song categories ). "The Joke," with a video that happens to feature FUV's own Rita Houston, has taken on a life of its own too. Carlile was the most-nominated female artist of 2019, on the heels of a much-criticized 2018 Grammy Awards which saw few women represented (and tone-deaf comments by Recording Academy president Neil Portnow regarding the dearth of female artists only served to aggravate the controversy). 
In fact, it was the long history of inequity in the music industry that led Carlile to band together with friends Amanda Shires, Maren Morris and Natalie Hernby to form The Highwomen, a supergroup with its laser-focused attention on country radio programming, too often a desert when it came to female voices (especially mid-career musicians). Carlile also co-produced Tanya Tucker's While I'm Living, which won the veteran country music legend a 2020 Grammy for Best Country Album and Best Country Song for "Bring My Flowers Now."
Along with her performances in 2019 in all-star salutes to Dolly Parton and Aretha Franklin, Carlile also befriended another icon, Joni Mitchell. In one of the most talked-about events of 2019, Carlile performed Mitchell's 1971 masterpiece Blue in its entirety in October 2019 at L.A.'s Disney Hall, attended by an appreciative Mitchell herself; she then added to that dream with a similar performance at Carnegie Hall in New York in 2022, and put icing on that cake by bringing Mitchell to perform with friends at 2022's Newport Folk Festival.
It's not just Brandi Carlile's big voice, it's also her big heart that makes her one of our FUV Essentials.
More:
Shovels & Rope: Five Essential Brandi Carlile Songs
Holiday Cheer for FUV: 2015
Brandi Carlile: Electric Lady Studios 2015
Brandi Carlile: Words and Music 2012
Brandi Carlile: Words and Music 2010
Brandi Carlile: Words and Music 2007
Brandi Carlile: Cutting Room 2007
Brandi Carlile: Words and Music 2006
Listen