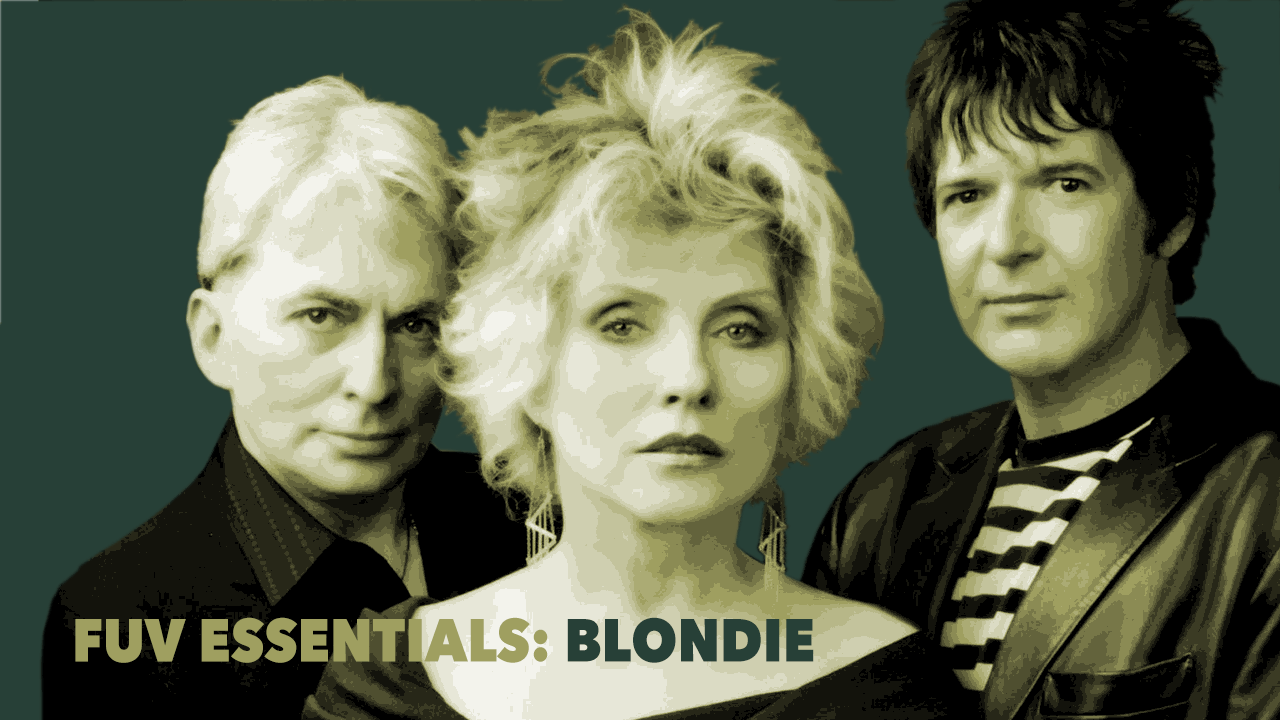 The three surviving members of Blondie's original lineup — Debbie Harry, Chris Stein and Clem Burke — will always be downtown ambassadors from those halcyon nights of the Seventies, when Manhattan glittered with a gritty Lower East Side panache. They've also never abandoned what made them great in the first place: a visionary embrace of the future.
Blondie made a triumphant return in 2017 with an eleventh album, the vibrant Pollinator, which effusively brims with big-name collaborators like Sia, Blood Orange's Dev Hynes, Charli XCX, Johnny Marr and the Strokes' Nick Valensi. The gamble reflects the group's confidence with what lies ahead on the pop horizon; Harry, Stein and Burke have never been content with merely resurrecting past glories.
Back in 1975, when Blondie first emerged from the dim cavern of CBGB, mixing up covers by Velvet Underground and Martha and the Vandellas in their sets, the band strung together axioms of punk, new wave, disco, reggae, hip hop and Sixties-era girl group pop, juiced with Harry's nonchalance and sultry superwoman snarl. They released arresting singles and albums that shimmered with humor and fury, steeped in the club culture that birthed the band. Blondie shook up the music charts, radio, and early MTV with a freewheeling trajectory that was tough to pin down. Their albums were urgent, sensual, and unpredictable. Arguably, it was that sense of misadventure and risk that hobbled the band commercially as the Eighties progressed.
Harry, guitarist Stein, drummer Burke and former members like keyboardist Jimmy Destri, bassist Nigel Harrison (who replaced bassists Gary "Valentine" Lachman and Fred Smith), and guitarist Frank Infante absorbed what was happening in the streets, bars, 'zines, record shops, art galleries, and underground rock and dance scene; Blondie's four-year juggernaut from 1976's raw "X Offender" to 1978's sleek disco siren call "Heart of Glass" to the rock-rap hybrid of 1980's "Rapture" could have been risky for other bands — not this one. It was a band that was fueled by love too — Harry and Stein might no longer be a couple, but their intimate friendship remains intact; Blondie is the legacy of that long ago 15-year romance that blossomed back in 1973.
For 2017's Rage and Rapture tour with Garbage, the band kicked off their set with the thrilling salvo of "One Way or Another," from the band's 1978 breakout album Parallel Lines. The choice encompasses everything that's perfect and perfectly unconventional about Blondie: "One Way or Another" erupts like the Crystals' "Then He Kissed Me" gone bonkers, spurred on by Harry's warning of sexual surveillance and Stein's furious guitar lick, outlashing anything the Damned or the Ramones could dish out. And you could dance to it too.
Harry commanded centerstage with wit, eroticism, electricity, and beauty. Madonna lauded Harry as an early "role model" and then ended up on Blondie's label much to Harry's exasperation. Other admirers included Lady Gaga, the Yeah Yeah Yeahs' Karen O, No Doubt's Gwen Stefani, Elastica's Justine Frishmann (Harry attended Elastica's first New York gig at Mercury Lounge), Lily Allen, and Garbage's Shirley Manson (who co-headlines with Blondie on 2017's Rage and Rapture tour and inducted the group into the 2006 Rock and Roll Hall of Fame). Despite shifting lineups decade to decade, shambolic band squabbles and jealousy, solo aspirations, financial woes, drug addiction, and Stein's battle with a near-fatal illness that prompted their first hiatus in 1982 (although Harry released solo albums and rigorously toured), Blondie has managed to wade through forty years of rock 'n' roll tides, both high and low.
Early on, Blondie didn't get the same credit of their New York peers, like Talking Heads, the Ramones, Lou Reed or Television. What was deemed by Seventies and Eighties music critics as "visionary" was usually cast to bands with guys leading the way and it's Burke, as one of rock's best drummers, who sometimes got the lion's share of a rock reviewer's praise. But as Harry, Stein and Burke proved over the decades, Blondie has the advantage of progress on its side: what was once an anomaly is now a norm.  It's why this groundbreaking band, that paved the way for so many musicians of all genders, is one of our FUV Essentials.
Listen
#FUVEssentials: Blondie, from FUV's Rita Houston