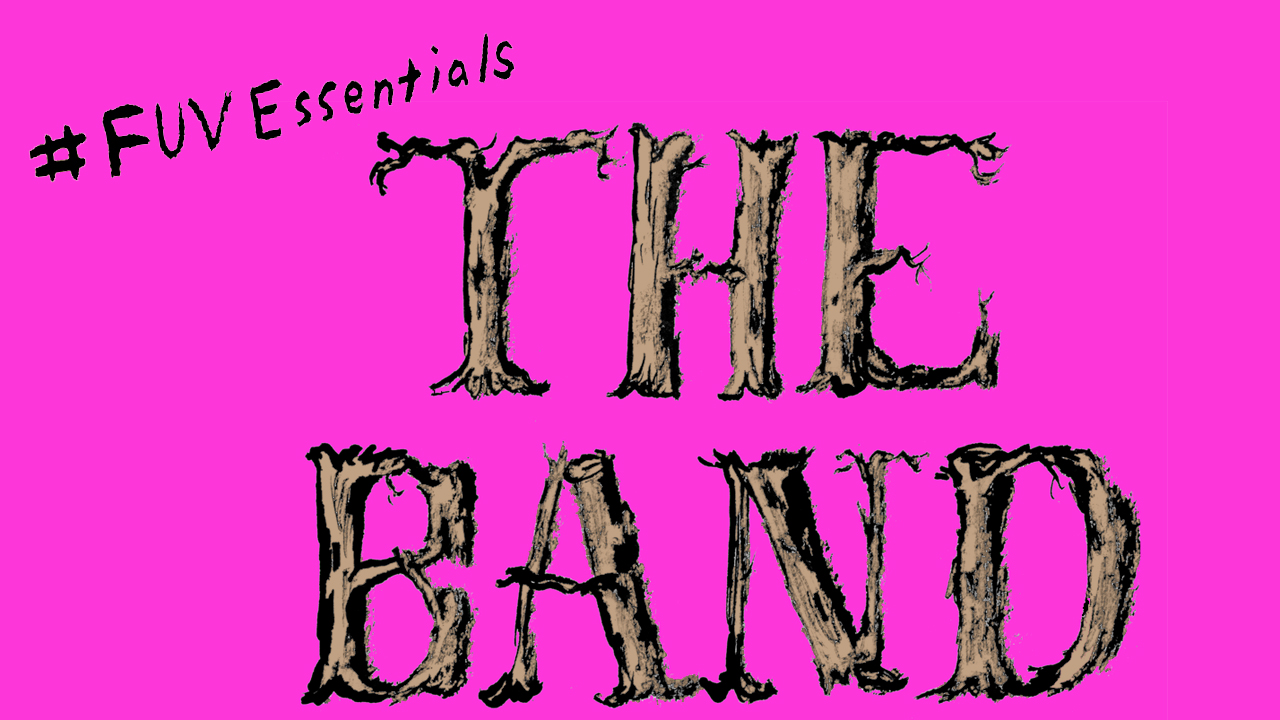 Leave it to a mostly Canadian band — with the most basic, universal moniker — to lay down one of the most influential and sophisticated cornerstones in American folk, blues, and roots rock 'n' roll.
The Band's Rick Danko, Garth Hudson, Richard Manuel, Robbie Robertson — all Canadian — and the Arkansas-born Levon Helm wrote lyrics and music that became new "traditionals," a skill also shared by their one-time boss and frequent collaborator Bob Dylan. The Band's catalog of classic songs, like "The Weight," "Chest Fever," or "The Night They Drove Old Dixie Down," has steeped into the consciousness, character and soul of this country. Just listening to Music from Big Pink, the group's 1968 debut, is akin to walking into a mindful place of worship: the confluence of Danko, Helm, Robertson and Manuel's vocals elevate the songs to the plane of modern-day spirituals.
The group's metamorphosis, from the Hawks (backing the rockabilly artist Ronnie Hawkins) to the Crackers to Dylan's backing band to what they became as The Band is the stuff of rock and roll legend. This November marks the 40th anniversary of what was, at that the time, The Band's final performance before retiring from the road in 1976 at San Francisco's Winterland Ballroom, documented by Martin Scorsese as "The Last Waltz." It was the greatest wake for a breakup in rock 'n' roll history, punctuated with a stellar lineup that included Dylan, Joni Mitchell, Neil Young and more.
The Band would reunite to tour in 1983, without Robertson, but it wasn't an easy resurrection. In 1986, Manuel tragically committed suicide during a stop in Florida. Remaining members Danko, Helm and Hudson forged on, releasing The Band's final album in 1998, Jericho, a year before Danko suddenly died. In addition to Helm's work with The Band, his own Grammy-winning solo career and his beloved Midnight Ramble concerts in a Woodstock barn, the drummer and singer was also a gifted actor, appearing in films like "Coal Miner's Daughter" and "The Right Stuff." Helm passed away at 2012 leaving Hudson and Robertson as The Band's sole surviving original members. Robertson's memoir of The Band, called Testimony, is published on November 15.
In The Band's music, the great promise of the American dream — the hope of an inclusive, fair and compassionate people — lay unfurled like a map, reaching from the Ozarks to the Catskills, rambling past the plains of Texas and navigating down the sprawling length of the Mississipi River. But despair and doubt arose in The Band's songs too, like Dylan and Manuel's "Tears of Rage" or Robertson's "The Shape I'm In."
So as the United States shifts into stormy, uncharted waters in late 2016, it's a good moment to revisit this remarkable North American band — a group that strove to embrace freedom, empathy, human rights activism and inclusiveness — as one of our FUV Essentials.
More:
FUV Essentials: Rita Houston on The Band
Levon Helm with Dennis Elsas (2000)
Robbie Robertson with Darren DeVivo (2011)
Mixtape: