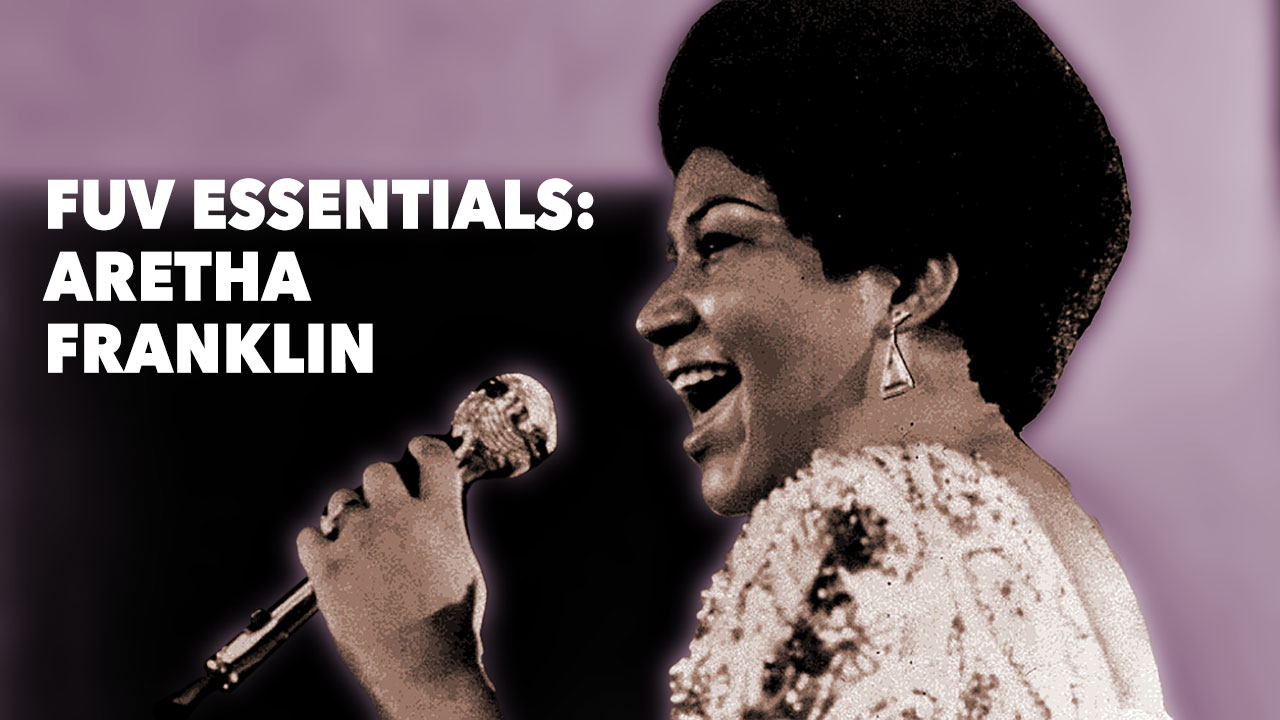 [August 16, 2018 update: Aretha Franklin passed away in her hometown of Detroit at age 76 after a battle with pancreatic cancer. Respect and gratitude to the Queen of Soul.]
While catchphrases are usually facile (especially those that dole out titles of royalty), you can't deny that singer and songwriter Aretha Franklin is the queen of soul — and one of this country's mightiest, most emotionally resonant, and technically powerful vocalists. Her original songs and transcendent covers, bridging gospel, blues, pop and R&B, have scored all facets of the human experience. From bold, lusty declarations of love to wistful laments of loss, no one can deliver a song quite like Aretha.
At the 2015 Kennedy Honors salute to songwriter Carole King, Franklin's stunning cover of King and Gerry Goffin's "(You Make Me Feel) Like A Natural Woman," accompanying herself on piano and elegantly draped in a mink coat (which she dropped to the floor for the song's dramatic denouement), was so stirring that she inspired an astonished King to shout with joy and reduced a visibly appreciative President Barack Obama to tears.
Born in Memphis, Tennessee, Franklin was raised on the gospel of her minister father's Detroit church (she recorded her first song at 14) and artists like Clara Ward and Mahalia Jackson. Aretha's own nascent career, encouraged by early fans and friends like Sam Cooke, began slowly on Columbia Records after she was signed by John Hammond (Berry Gordy Jr. had tried to sign a young Franklin to Motown but failed). Columbia Records guided Franklin down an uneven path of jazz and pop over the course of ten albums, eschewing her gospel roots. Finally, when she left Columbia and was swept up by Atlantic Records in 1966, she bloomed.
Given the freedom to write her own songs, play piano, and work with her sisters Caroline and Erma, Franklin also found like-minded collaborators in producer Jerry Wexler, arranger Arif Marden and engineer Tom Dowd. Over the next three years, hits like "I Never Loved A Man (The Way I Love You)," "Respect," "Chain of Fools" and "Since You've Been Gone" solidified her impact as not only one of the pop and R&B superstars of the '60s, but one of the defining musicians of American pop culture. She became an iconic figure in both the civil rights and women's movement — and her signature cover of Otis Redding's "Respect" became (and remains) a dynamic anthem for equality and empowerment. Franklin's keen instinct for arrangements, deftly elevating the extremes of her vocal vulnerability, strength and resilience, could transform a song into something that felt uniquely hers — as she proved with her canny reinvention of Burt Bacharach and Hal David's "I Say A Little Prayer," found on 1968's Aretha Now.
Albums like the 1968 masterpiece Lady Soul included Franklin's own original compositions like "Since You've Been Gone (Sweet Sweet Baby)," co-written with her former husband Ted White, and perfectly-chosen covers too, like Curtis Mayfield's "People Get Ready," Don Covay's "Chain of Fools," King and Goffin's "(You Make Me Feel Like) a Natural Woman," and "Ain't No Way" written by Franklin's sister, Carolyn. Romance was never an easy road on one of Aretha's albums (although sex was definitely a highlight), but her ferocious determination to persevere laid down the template for so many singers who have followed in her stead: Beyoncé, Mary J. Blige, Luther Vandross, Alicia Keyes, Aaron Neville, John Legend, Mariah Carey and so many others.
In the early '70s, albums like 1972's Young, Gifted and Black, her 19th studio album, still went gold and had ready radio hits, like Franklin's own "Rock Steady." Most spectacularly, 1972's Amazing Grace, which eventually went double platinum following its re-release in 1999, reigns as the best-selling live gospel album of all time and is Franklin's biggest selling album of her career. But at the time, Franklin's juggernaut had slowed as the decade progressed, prompting her to leave Atlantic for Arista in 1980. She took some surprising tangents too, acting (and belting out "Think") in 1980's "The Blues Brothers."
By 1985, determined to reach a different generation of listener, Franklin had her first platinum album, Who's Zoomin' Who, spurred on by two massive hits, "Freeway of Love" (which featured the E Street Band's Clarence Clemons) and a duet with Eurythmics, "Sisters Are Doin' It For Themselves." Her 1987 duet with George Michael, "I Knew You Were Waiting (For Me)," was an international smash, jumping atop the U.S. and UK charts and winning the pair a 1988 Grammy for Best R&B Performance by a Duo or Group. That same year she became the first female musician to be inducted into the Rock and Roll Hall of Fame.
She released just two albums in the Nineties — 1991's What You See Is What You Sweat and 1998's A Rose Is Still A Rose, the latter which was certified gold and brought Franklin together with eclectic array of producers, including Lauryn Hill, Jermaine Dupri and Sean "Puffy" Combs. Although her album output had slowed down, she also contributed songs to soundtracks, like the tearjerker "Hurts Like Hell" from 1995's "Waiting to Exhale" or "Someday We'll All Be Free" for 1992's "Malcolm X."
Over the last 15 years, Franklin has released four more studio albums, including 2014's Aretha Franklin Sings the Great Diva Classics. Again, she spanned generations in her eclectic choice of covers for that collection, tackling Adele's "Rolling in the Deep" and Alicia Keys' "No One" as well as the classic Mack Gordon and Harry Warren song "At Last," an Etta James standard, and even Jule Styne and Bob Merrill's "People."
As of 2016, Aretha Franklin still holds the record for the most hits on the Billboard Hot 100 — 73 — although Taylor Swift and Nicki Minaj are in close pursuit. And although Franklin has recently had to postpone a batch of concerts in late summer and early autumn due to "doctor's orders" — including two September appearances at Radio City Music Hall — she is still on the road and performing in her 74th year.
If there were a list of cultural "wonders of the world," Aretha Franklin's voice would belong on it, indisputably in the top ten. No one, but no one, can carry a song through contemplation, exultation, and resolution quite like Franklin. That is why this icon of soul, pop and gospel — yes, this still-reigning queen — is one of our FUV Essentials.
More:
Esperanza Spalding: Five Essential Aretha Franklin Songs
FUV Essentials: Corny O'Connell on Aretha Franklin
Listen