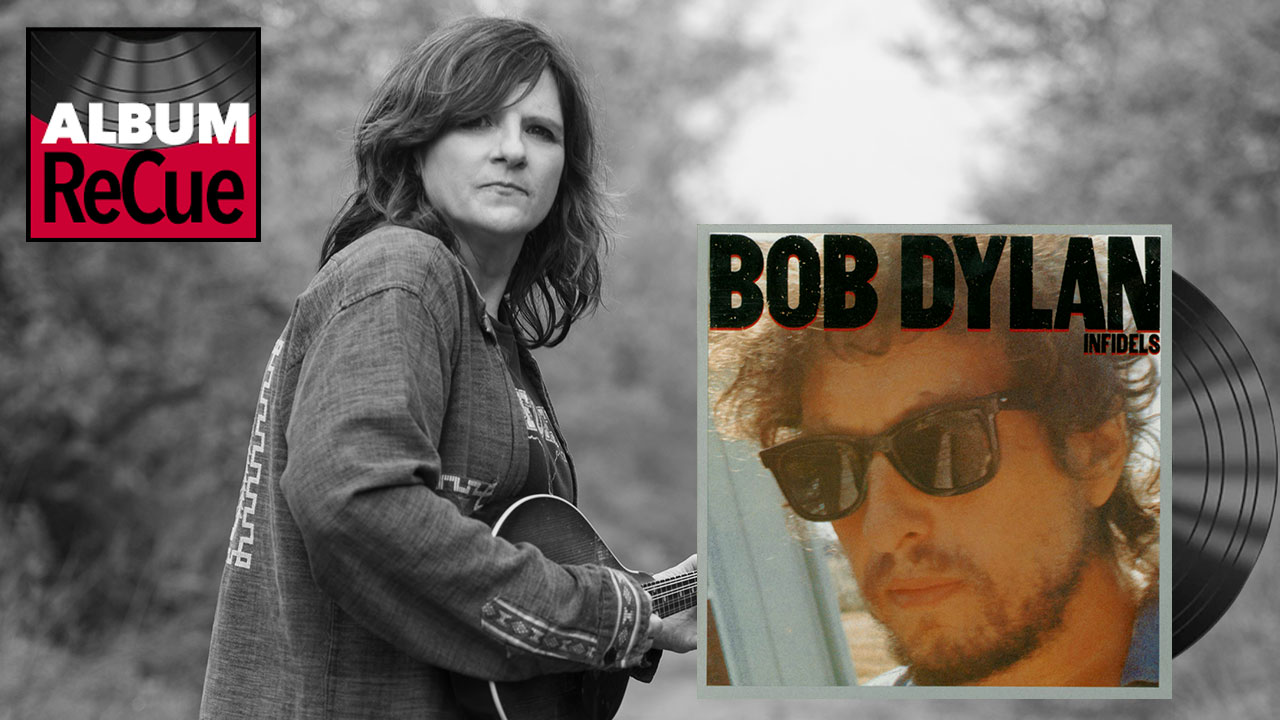 Bob Dylan turns 80 on May 24 and all month long, for our ongoing Album ReCue series, WFUV has invited musicians to choose one Dylan studio album that's meant the most to them.
This week, Amy Ray of Indigo Girls goes deep into Dylan's 1983 album, Infidels: Listen to the full conversation in the player above. Infidels followed a trilogy of Christian-themed albums — 1979's Slow Train Coming, 1980's Saved and 1981's Shot of Love — and is often noted as Dylan's return to secular music.
Produced by Dire Straits' Mark Knopfler, this eight-song collection touches on politics, aging, and love through rockers and ballads. Amy says that it was "the guitar that drew me in first and the messages in the record." 
"I hadn't really thought about unions or the politics of corporate America," continues Ray, citing "Union Sundown" as a song that opened up a new perspective for her. "That song really made me think a lot."
Of course, Dylan's most impressive skill is his poeticism and that is on full display on tracks like "Sweetheart Like You" and "Jokerman," which Ray and her Indigo Girls partner Emily Saliers would often quote to each other when they were in college.
Considering the album's impact in more modern times, she is aware that certain lyrics might raise eyebrows today. "When I listen to the record now, I'm like, wow, it's got a lot of sexism in it," she says. "But it's brilliant, so instead of making me mad, it just makes me more curious."
Listen for more of Amy's insights into this underrated classic album as well as some funny stories about meeting the man himself.
On Dylan's birthday, listen to our "80 For 80" countdown as chosen by FUV listeners.
Listen