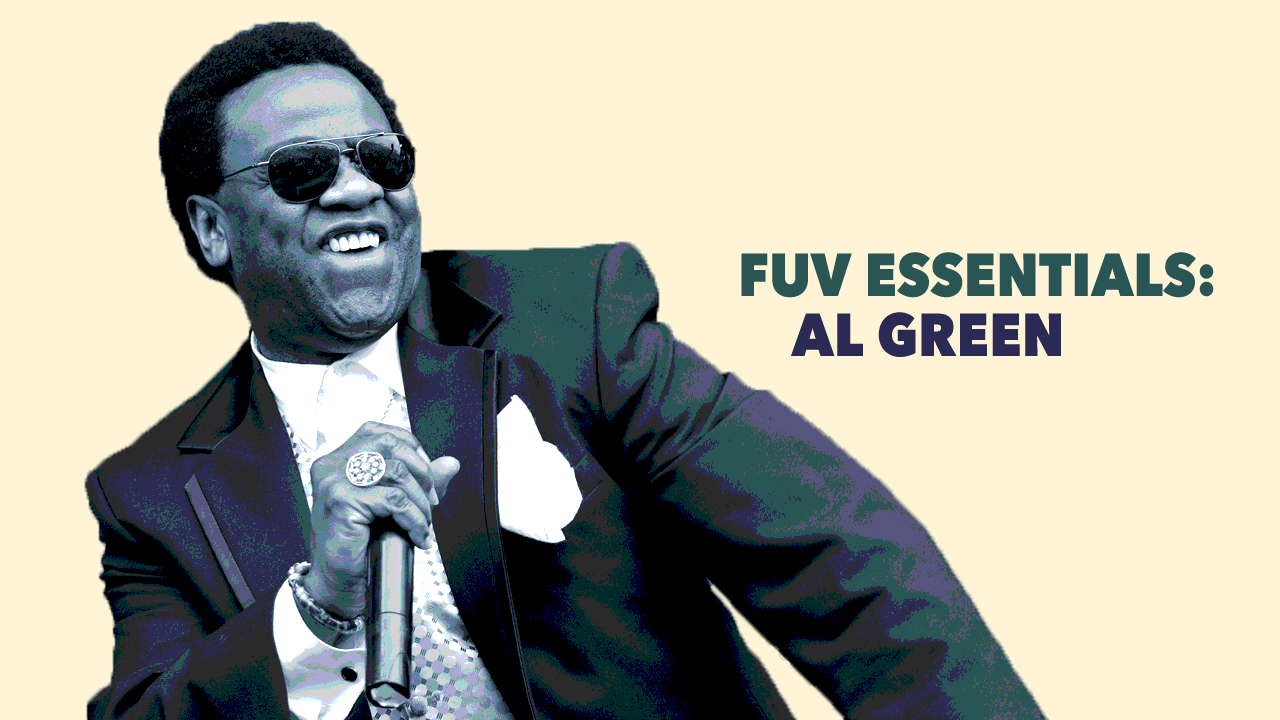 In April 2019, the houses of worship that the Reverend Al Green leads are squarely juxtaposed between the spiritual and the secular. When not guiding parishioners at the Full Gospel Tabernacle in Memphis on Sunday mornings, as he's done for over four decades as the church's pastor, he's crooning his most beloved hits, like "Let's Stay Together" or "Love and Happiness," before generations of fans at venues like Los Angeles's Greek Theatre or New York's Radio City Music Hall (where he'll be performing this Sunday, May 5). Green's current spring tour is his first one in seven years — and his voice, that honeyed sea of soulful and sensual yearning, still sounds as mellifluous and wistful as ever.
He's not released a proper studio album in over a decade, not since 2008's Lay It Down, but last autumn, Green released a single, a cover of Freddy Fender's "Before the Next Teardrop Falls," just in time for some notable anniversaries. Green's second album, 1969's Green is Blues, turned 50 this April, a release that signalled his professional transformation from Al Greene & the Soul Mates to Al Green and was the first incarnation of the musician's iconic, career-altering partnership with producer Willie Mitchell. While not one of Green's very best albums, Green is Blues was the springboard to more fully realized Memphis grooves on 1971's Al Green Gets Next to You (featuring his own keening, aching lament, "Tired of Being Alone") and 1972's Let's Stay Together, with its unassailable title track, Green's biggest hit of his career, as well as a heart-shattering cover of the Bee Gees' "How Can You Mend a Broken Heart?" 
Green's own songs and covers blanketed the radio in the early and mid-'70s. Radio hits like "Sha-La-La (Makes Me Happy)," "L-O-V-E (Love)," "You Ought To Be With Me," or "Take Me To the River" (later covered by Talking Heads) defined Green's languid style, trembling with melancholy as he parsed both the thrill of romance and its devastation too. There was a harshness that could sharpen those smooth croons at times: Green's gutteral growls and moans on "Love Ritual," from 1975's Al Green Is Love, is far more plain about sex than courtship.
Green has always been a paradox as well — for him, love and happiness were often elusive, uncertain and embroiled in disturbing relationships as a young man. The son of sharecroppers, born in Arkansas, he grew up in Michigan, raised on gospel and a longtime desire to sing. After some tough times, he eventually found solace and meaning in born-again Baptist beliefs around 1973, when he had a dream that altered his life, guiding him towards a salvation that continues to be his ballast decades later, creatively and personally.
By 1980, he'd shifted his attention to gospel music, via albums like The Lord Will Make a Way, the title track of which also won Green a Grammy. But he didn't totally turn his back on the mainstream, returning eight years later for a duet with Annie Lennox, "Put a Little Love in Your Heart" and recording albums and songs over the next two decades with Lyle Lovett, Ann Nesby, Queen Latifah, John Legend, The Roots' Questlove and others, slipping between R&B, pop, blues, gospel, and even country. He was inducted into the Rock and Roll Hall of Fame in 1995, along with Janis Joplin, Led Zeppelin, the Allman Brothers, Frank Zappa, Martha and the Vandellas and Neil Young, surely a night of titans. And although Green's legacy can be heard via younger artists like Black Pumas, Michael Kiwanuka, and the War and Treaty (who are on tour with him in 2019), Green's most celebrated admirer might be President Barack Obama, who famously warbled a little "Let's Stay Together" during a 2012 fundraising speech.
Around the time that Green received the august Kennedy Center Honors in 2014, during Obama's time in office, Anthony Mason of "CBS This Morning: Saturday" spoke to Green about his extraordinary career, his buttery-smooth vocals, and his self-doubts, especially when Mitchell first encouraged Green to come to Memphis and sing for him. "I didn't know what he wanted," Green told Mason, "and I didn't see the vision that he saw.  He discovered Al Green, I didn't. I was trying to sing like Wilson Pickett or James Brown and all these other folks. They were great people to me. Not Al Green."
It's been over 50 years since Green heard Mitchell and trusted that he could be himself, singing songs that bore testament to his own struggles. When Green laments, his voice husky with desperation, "I'm so tired of being alone/I'm so tired of on my own," he speaks for millions harboring a similar, inconsolable ache. It's that enduring phrasing, that understanding of hard times conquered and hard times yet to come, that makes Green so relatable to so many admirers, spanning generations. And it's why Al Green is one of our FUV Essentials.
Listen
#FUVEssentials: Al Green (Spotify playlist compiled by FUV's Corny O'Connell